Welcome to this post about Boma BBNAIJA Biography, Net worth in 2023 and lifestyle via Afrokonnect.
With all the rumors surrounding his life after the show, it's only natural for Afrokonnect to bring you credible information about one of the ex big brother Naija Housemate,
Since his exit from the house Boma has been on the trends for both positive and negative reasons with mixed feelings from fans and critics,
In this post we'll talk about the tall, dark and handsome ex BBN housemate, So stay tuned.
Boma BBNAIJA Biography, Net Worth in 2023 and Background Information
Incase you don't know, his real name is "Boma Martins Akpore", He was born on 23rd January 1987 in Nigeria,
He was raised up by his mother with the help of his grandmother in Yaba as the only child,
Boma drives his roots as an indigene of both Rivers state and Delta state though he was born and brought up in Yaba, Lagos,
That was where he stared his primary and secondary school education,
After graduating from high school Boma went to the University of Lagos to secure a degree certificate,
Sadly, Boma couldn't complete his University program because of some outstanding fees so he was forced to drop out in his final year.
Regardless of this setback Boma never gave up on his dreams,
So he started saving money from his side hustle, fortunately, he was able to save enough money,
He enrolled in a movie school where he graduated with good grades.
That was the beginning of his career in the entertainment industry, now, that brings us to the next section of this article.
Boma Big Brother Naija Career, Biography, Tega Saga and Net Worth in 2023
Boma was among the Big Brother Naija season 6 'Shine Ya Eye' edition,
The show featured 22 Housemates fighting for the grand prize of 90 million Naira,
He was the 1st male housemate to be unveiled on Saturday 24th July by the fashionista-host Ebuka,
That was like one of the platforms that propelled him to stardom today,
Though Boma was still a big fish before the house, the BBNAIJA house is often regarded as the main factor that got him to limelight.
So I know one might be wondering what was Boma into before going into the house?,
First of all, before the house Boma used to work as a mixologist, where he mixes and serve alcohol drinks at the bar,
He also worked as a female massager and a fitness coach, this was confirmed by Boma himself during his stay in the house.
Acting, Modeling and Football Phase
During his stay at the house Boma proved to the viewers that he is a talented actor,
Sammie alongside Boma organized and directed some of the Drama and playlet presented and performance by their fellow Housemates,
That creative directing skills wasn't a coincidence or something that started in the Housemate,
Like we mentioned above, Boma went to a professional acting institution, hence, the ability exhibited.
More so, he was also stared in NBC's popular series, Blacklist,
He was also featured in top rated movie by award-winning actor, Hill Harper 'Protector of the Gods' as Azibo.
In 2020 Boma Akpore launched his movie production firm called the Bonzy Blues Global Partners LLC,
The company focus is on TV production and media events.
More so, Boma has worked with a number of superstars ranging from Hollywood to Nollywood,
And, has also appeared as a video vixen in a music video and a movie called Law and Order.
MUST READ: Jackie B Biography, Big Brother Naija Phase and Net Worth
Boma BBNAIJA Lifestyle, Net Worth in 2023 and Biography
Modeling Journey
A true definition of Jack of all trade, it may surprise you to know that Boma is also a professional model,
He started his modeling career since 2003 after he was scouted by his childhood best friend's older brother known popularly as "Mr Ola Olowu",
Mr Ola Olowu worked for TBWA, a well-known advertising agency in Nigeria.
As a result of his agency's influence and his personal abilities, Boma modeled for couple of big brands during this time as a model,
He was also chosen for a campaign by MTN, one of biggest telecommunication organizations in Africa.
Boma went on to model for top designers including Ralph Lauren, Valentino, Hermes, Emmy Collins, Christian Door, Nobel Afrik, JD7 Couture, Vivid Imagination, and lots more.
In 2004 Boma became the youngest model to grace the runway of the "Nigerian Fashion Week" in Lagos,
In 2008 Boma emerged as the only Male Model for "Music from West Africa" to participate in The Runway Charity Fashion Show in London,
We're expecting Boma to secure more modeling deals and gigs now that he's evicted from the house and his influence has tripled.
Football Path
Often time this get neglected but Boma Akpore has actually once tried football as a Career in 2011,
He even played as a professional player for the New York Irish Rovers,
Where he won the league cup in Long island Football League Division in 2012. 
He went to Belgium in 2013 to improve on his skills and in search of greener pasture,
Unfortunately, that move was cut short due to injuries and inability to get a work permit.
ALSO READ: Yousef Biography and Interesting fact about the Big Brother Naija housemate
Tega and Boma BBNAIJA video
During his Stay in the house, there was a situation-ship or rather an entanglement between Boma and Tega,
Tega was a fellow Housemate who came into the house as a married woman,
A video of them kissing emerged and a lot of sources suggest the two had a sexual encounter afterwards,
This conception was debunked by Tega in an interview she had with pulse after her eviction,
According to Tega "I and Boma went in hard but, we had boundaries",
Watch the complete interview below;
Awards, Nominations and Recognition
Boma was also the only Nigerian-based model to be invited for the Haute African Fashion show in Dallas, Texas in 2010,
So far Boma Akpore has couple of awards to his credit including;
Best Fashion Male Model of the year at the Catwalk Model Awards, 2005.
Best Runway Model Award in Nigeria at the Nigerian Model Achievers Award, 2009
Boma BBnaija Personal Life and Girlfriend
Currently, Boma Akpore is said to have a girlfriend but not known to the public,
The reality start is not married, Sadly, Boma once experienced the pains and depression of a failed marriage, which was his first marriage.
Speaking about himself, Boma describes himself as being 'sexy, intelligent, adventurous, extraordinary, strong and fit',
Boma BBNAIJA Net Worth in 2023 and Biography
We all know the impact of big brother naija in terms of the financial, social and influential aspect,
Even though Boma had his thing going on before he went into the house, the BBN brought more to his table,
From his personal business, modeling, endorsement deals and other gigs,
Boma is said to have an estimated net worth of ($) 100,000 United States Dollar which equals (N) 41,169,000 Nigerian Naira.
Profile Summary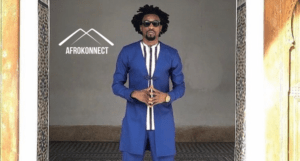 | | |
| --- | --- |
| Real Name | Boma Martins Akpore |
| Nickname | Boma (BBN) |
| State of origin | Delta |
| Date of Birth | 23rd January 1987 |
| Occupation | Reality Star, Actor, Mixologist, Model |
| BBN Status | EVICTED |
| Net worth | ($) 100,000 |
Social Media
Boma is the first BBNaija Shine ya eye housemate to get verified on Instagram,
He became verified even before he entered Big Brother's house,
He's an active user of the platform and you can follow him on;
Instagram: @bomaakpore

Twitter: @bomaMakpore
FAQ
Was Boma featured in blacklist?
Yes, Boma was Featured on TV shows called The Blacklist,
He stared alongside Raymond Reddington, Elizabeth Keen, Dembe.
Is Boma Married?
No, Boma is not married, though he has been married before they both went their separate ways.
What is Boma BBNAIJA Net Worth in 2023?
Ex big brother Naija Housemate Popularly known as "Boma" has an estimated net worth of ($) 100,000 United States Dollar which equals (N) 41,169,000 Nigerian Naira.
Now, this brings us to the end of this article about Boma BBNAIJA Biography, Net worth in 2023 and lifestyle via Afrokonnect.
Let us know what you think about this post via the comment section below.