This page contains information about Yousef Biography, Net Worth in 2023 and Interesting fact about the Big brother Naija Housemate via Afrokonnect.
From the start of this new season of Big Brother Naija tagged "Shine ya eyes", everyone has been talking about one person,
This is because this housemate is different from any other housemate we've seen in the past,
His personality and sense of humor is one of a kind, some people like it while others don't,
Now I went and did a research about Yousef and very shortly I'll be sharing the result of this research with you my readers,
In this Publication we're going to look at the biography of Yousef, his journey to the BBNAIJA house, origin and more.
Yousef Biography, Achievement and Net Worth in 2023 – Big Brother Naija housemate
Yes, I know there's very little to no verifiable information about Yousef on the internet at the moment,
More so, it is a known fact that Yousef was born on the 14th of April 1992 in Jos, Plateau State,
He was born into the family of Mr and Mrs Garba and his legal official name is Yusuf Garba.
Yousef came from a family of 5 kids with 3 boys, 2 girls and he is the last child in the family,
From his looks it's obvious that Yousef is a biracial with many fans suggesting he's Indian,
Well, Contrary to popular belief Yousef is NOT an Indian because his mum is Arabian and his Dad is Nigerian from Jos, Plateau State.
According to Yousef he sees himself as a "soft-spoken, fun-loving, down to earth and a go-getter",
Truth is if you watch him closely you can't agree any less.
Even though his real name is Yusuf Garba, the Big Brother Naija Housemates prefers to be called "Yousef",
During the Shine ya Eye season of BBNAIJA his fellow housemate "White Money" reveal Yousef loves & cherish people that call him YOUSEF.
Recommended: Maryam Musa Waziri Biography, Career, Husband and Net worth
Career, Educational Background and Achievements
While growing up Yousef studied Electrical Electronics at university of Jos, Plateau state, Nigeria,
During that time he developed a passion for entertainment and decided to focus on Modeling, Event Hosting and Fitness,
But before the BBN show Yousef was a full time Secondary School Teacher,
And he also said he is a big food enthusiast, Yousef also enjoys hiking, reading, traveling and sports.
Long story short, In 2015 Yousef was awarded "Mr UniJos" at the yearly fashion event hosted In university of Jos,
Few years down the lane, he kept doing what he knows how to do best and in 2018/19 Yousef was crowned the Jos Carnival King,
During a short interview he had before going into the BBN show,
Yousef himself regarded winning the Mr. University of Jos and Jos Carnival King titles as some of his highest points in life,
Little did he know that In 2021 he'll be a part of the biggest reality show in Africa,
He added by saying losing his beloved Aunt was the lowest point he has been in his entire life.
Yousef Net Worth in 2023, Biography and Career Journey 
As one of the housemates that competed for the grand prize of N90 million in the 6th season of Big Brother Naija Reality Tv Show tagged 'Shine ya Eye',
We all know Yousef did not win the 90 million Naira,
However, Yousef has an estimated  worth $20,000 which equals around 8,278,800 Nigerian Naira,
We know this Net Worth is definitely  going to triple compared to his net worth before going into the house,
At the moment we have a some verified information about Yousef endorsements deals,
Visit the page often as we'll be updating his Net Worth as soon as we have more verified details.
Profile Summary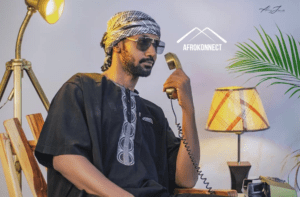 | | |
| --- | --- |
| Full name | Yusuf Garba Adamu |
| Date of birth | 14th of April 1992 |
| Sex | Male |
| Nationality | Nigerian |
| Place of Birth | Plateau State, Nigeria |
| Marital status | Single |
| Occupation | Teacher, Model, Big Brother Naija Reality Star |

Watch the highlight below as Yousef himself talks about himself;
ALSO READ:
This is the end of this article about Yousef (Yusuf Garba) Biography, Net Worth in 2023 and Interesting fact about the Big brother Naija Housemate via Afrokonnect.