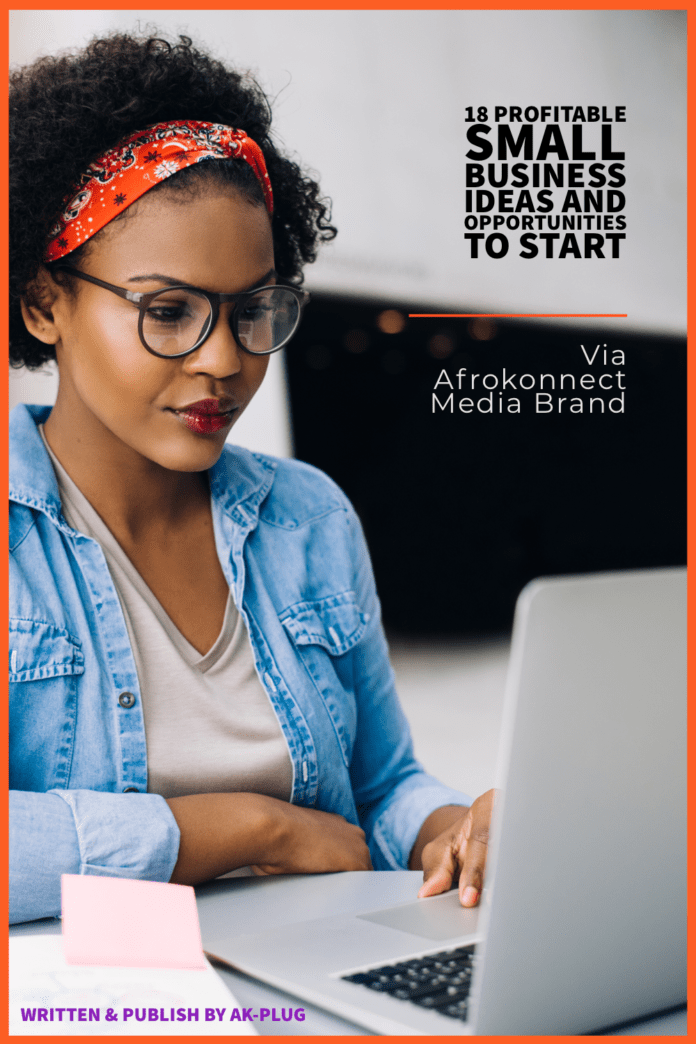 Top 18 Best Profitable Small business ideas to start in South Africa via Afrokonnect.
I was surfing the internet then I realize that a lot of people in South Africa, Ghana, America, Nigeria, United Kingdom, Canada and even people from different part of the world have been searching for profitable small business ideas they can invest in,
I did a research and publish this article to help you discover the untapped opportunities,
During my research I made sure this opportunities and small business ideas that can be applicable not only in South Africa,
But also In Ghana, Nigeria, Kenya and in almost everywhere around the world,
As long as you follow the principle of business and remain discipline then you are good to go.
I am going to be combining two or three jobs and business ideas under one category,
So that you will be having different option to pick from depending on your interest.
Now I won't like to take too much of your precious time so let's quickly dive into the main purpose why you are here.
18 Profitable Small Business Ideas to start In South Africa 2023
1. Virtual or personal assistant
A virtual assistant is an independent contractor who provides administrative services to clients while operating outside of the client's office.
Basically, a virtual assistant can work from home for brands, individuals or an organization.
Now, this is where you come into the equation, if you are skilled with administrative qualities like record keeping, data analysis and interpretation,
then you should consider this option because your location is not necessarily a barrier,
all you have to do is equip yourself with the necessary skills required such as good communication skills, ability to solve problems and provide solutions.
The world is becoming a global village and people are looking for the easiest possible ways to do things and get task completed,
with covid-19 pandemic on the cards people are force to work from home.
In case you are wondering how much you will earn as a virtual assistant,
Well, virtual assistants charge anywhere from $1 to $100 per hour Sometimes even more.
Generally, for executive assistant services you can earn between $15 to $30 per hour and $40-$75 per hour for higher level marketing or financial tasks.
So, as you can see that's some cool cash for someone that works remotely from home with flexile time that allows you to do other things.
A virtual assistant might perform task like scheduling appointments, making phone calls, making travel arrangements and managing email accounts.
You can find opportunities for Virtual Assistant Jobs in platforms like Beacon Hill Staffing Group, BELAY company, Cardinal Financial, CSI Companies among others.
You can also do your research to find out more companies in south Africa that might need your services,
Then send them an email with your profile and curriculum vitae.
2. Fitness trainer
Working as a fitness instructor is one job that often gets overlooked even when clearly the benefits cannot be overemphasized,
However for the people that engage in this job they are actually cashing out while staying healthy.
If you decide to work as a fitness trainer you can either make it a personal training session with one-on-one clients,
group training sessions where you get to gather people for classes and charge them a fee for registration,
Or you can even try both depending on your capacity.
The good thing is you don't need a degree to get started,
You can either start from home by purchasing a couple of equipment/tools if you can afford them or get hired by a fitness center around you.
These days hotels and even schools also have their gym sections,
As a fitness enthusiast it will not cost you a dime to work into any of them around you,
Then submit an application for the position of a fitness coach,
Of course, you must make sure you are capable and willing as your physical attributes will say a lot.
There are a lot of professional fitness center in South Africa like Capecrossfit,
so just look for the one that's closet to you and suits you best.
Most profitable business ideas and Opportunities in South Africa 2023
3. Start a Dry cleaning and laundry service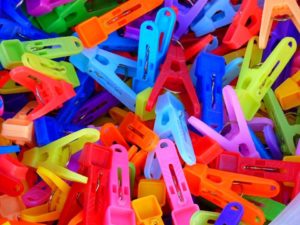 Even with the help of a washing machine a lot of people in south Africa still need a professional that will help them pack their dirty cloths to the laundry and wash, iron and package them.
You will be surprise with the number of people that need laundry service daily in south Africa,
I have done the research for you so don't need to bother all need to do is check my article about how to start a laundry and dry cleaning business.
4. Online news correspondent
If you are always online like me then is time to consider becoming an Online news correspondent,
an online correspondent is usually a journalist or commentator for a magazine,
or an agent who contributes reports to a newspaper, blogs, radio, television news or another type of company from a remote, often distant location.
An Online journalism refers to the reporting of national and international news via the Internet,
the keyword here is (internet) Although it is similar to traditional journalism,
In the case on an Online news correspondent you don't need to be at action scene because your work can be done anywhere.
Everything you do here is online with your laptop or mobile phone,
you can start by reporting or writing small pieces of news at the beginning,
then gradually move up in the world of journalism to writing larger pieces and to eventually becoming a correspondent which will require you get a journalism degree.

What is the best business to start in South Africa 2023?
5. Street food vendor and Grocery delivery service
As long as you are alive you must eat food as it is an essential part of our daily lives which makes your task here is an essential element too,
At the same time some people don't have the time as their work and schedule doesn't permit them to have that luxury of cooking daily,
especially breakfast in the morning and lunch while they are at work.
Street food vendors sell food preparations, snacks, different dishes and products on organised outdoor or indoor location, or on the streets.
Basically they prepare the food in their stalls and package them for pick ups,
Street food vendors use sales techniques to recommend their products to passers-by.
You can also choose to add delivery services to office workers and busy business people.
In terms of delivery, grocery delivery service is also another opportunity to tap in,
when operated strategically this is a cool and legit way to make money in South Africa,
So if you are really interested in this then check my article about a step-by-step guide on how to start and run a success restaurant business.
6. Become a WordPress website consultant or Google paid ad specialist
A wordpress consultant is someone who helps bloggers fix issues and recommend solutions to blogs build on wordpress platforms,
they provide a more holistic approach to your business and can provide advice on the overall strategy of how your website fits in.
Guide to Becoming a WordPress Expert
I: Assess Your Current Knowledge and Note Any Gaps as change is constant,
so make sure you are not left behind on recent development and core updates.
II: Ensure You Understand How WordPress Key Components Work Together.
III: Gain a Strong Command of the Customizer and Other WordPress Settings.
V: Learn About the Technical Underpinnings of WordPress.
Haven learn all the necessary skill it will interest you to know that a beginner WordPress freelancers can charge between $25-$40 per hour,
While more experienced freelancers should charge between $40 and $400 per hour.

Profitable Small business ideas to start in South Africa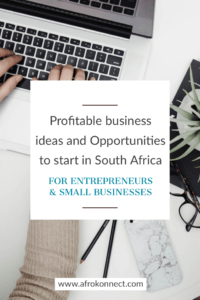 Google paid ad specialist
A google ad specialist is someone that sets up advertisement campaigns for brands, organizations or individuals that are looking to reach new audience through adverts on google.
As an ad specialist you should be able to know some key metrics like Cost-per-click and CPM among others,
It will be the basis of virtually everything you do,
with good knowledge of all this you can start reaching out to brands for ad placements and you can as well as start getting offers by brands for a fee.
7. Become a Reviewer, Informational product tester or Editorial services
Another way to make money is to become an information tester or a Reviewer,
You can do this in two different ways, Firstly, you can either make your reviews in visuals format published on YouTube/Vlogs,
Secondly, you can choose to make your reviews in written format to be published on your blogs,
A product reviewer or an information tester is someone that evaluates products weather tangible or non-tangible,
The non-tangible reviews can range from movie reviews, video game, musical composition (Singles, E.P, Album), softwares, books and so on,
While the Tangible reviews can be a piece of hardware like a car reviews, Phones, home appliance, computer and so on.
So basically what a Reviewer or an Informational product tester does is,
They take surveys on product quality, Pros and cons of that particular product or information then publish the information they got.
They make money through their channel, Blogs/Vlogs, advert placement and sometimes even get review offers from brands, organizations, Musicians and so on.
8. Hairdressing services
If you are serious about starting a hairdressing centre then worry not,
I have written a comprehensive step-by-step guide on how to start your own beauty saloon with very little capital, so do well for yourself to check it out.
9. Start an E-commerce store, seller at eBay, Amazon or Affiliate marketing
In case you don't know, an E-commerce store simply means a market place online,
Now just like we have different markets in a state, Province and in different locations with different shop owners,
We also have different market places online with different shop owners (Sellers),
Amazon, EBay, Jumia and so on are good examples of where you can start your E-commerce journey.
You can choose to also create an E-commerce store like the afore mentioned with a budget,
But, if you can't then you can rent a shop online (Create an account) and start selling online,
According Neil Patel On average, 1.94% of e-commerce website visits convert into a purchase,
To increase that number you need to learn the tactics that are being used by the fastest growing e-commerce companies,
Those guys are getting up to twice as many conversions and with great traffic, that's a huge difference. 
In addition, You can start as an affiliate marketer where you get to sell products for companies and get commissions on each sell,
You can register for any affiliate program online FREE to start your affiliate marketing journey today.
Profitable Small business ideas to start in South Africa
10. Become a Professional Video producer, Photographer and a Graphic designer
Art and visual content is one particular service that is in high demand in South Africa, Nigeria, Ghana and across the world,
this is because people will pay any amount for your services if they dime it fit and recognize value in what you are offering.
If you look closely there's three different job opportunities under this category and I am going to elaborate on them one after the other. 
How to Become a Video producer
A lot of video producers study film, television, radio, cinema, sound and other new media arenas in programs at colleges and universities,
Some have degrees in related field, however, some of them like Nigerian T.G Omori don't have any certification before they started, all they had was passion and vision.
To become a video producer, you can start by learning the basics on YouTube or go for professional course in production,
then after that you can start by buying gadget equipment such as camera's, lights, stands among others,
Or you can choose to rent them all whenever you are booked for a shoot,
there are a lot of companies out there that give out their gadgets equipment's for renting,
but before then make sure you have basic knowledge of handling all those gadgets.
Usually, a producer is paid by the hour or a flat fee, Video producers in the United States make an average salary of $58,121 per year or $27.94 per hour.
In terms of salary range, an entry level video producer salary is roughly $41,000 a year, while the top 10% makes $81,000.
Small business ideas and Opportunities in South Africa Work 2023
Photography
To become a professional photographer you can follow the steps we discussed above,
that is to either get certification first or learn it on your own online.
The good thing here is you can start as a mobile photographer,
I have seen a few mobile photographers in south Africa make it really big.
I have a friend that started shooting with a XIOMI mobile phone for fun in Nigeria,
and because of the feedback he was getting he decided to purchase a professional camera,
today he gets booked for weddings, event and even music shows and gigs.
Small business ideas in South Africa
Graphic designer
Finally under this sub-category is the graphics design opportunity,
now do you know that a professional graphic designer can charge up to $75 to $150 per artwork?
To start this, you will need a laptop preferably, even though some people use their mobile phones,
after getting a device you will be needing a software for your work,
I highly recommend adobe Photoshop, Adobe illustrator, Affinity designer, Affinity photo, photoshop element or Inkscape among others,
This is because they are user friendly and won't cost you a fortune to get premium access.

MUST READ:
11. Plan projects, Shows and events at a fee
Some people are good with organizing and hosting events,
But the thing is they don't even know they can make money with that skills in South Africa,
If you're good at hosting events, get togethers and parties then I think it's time to take it to the next step,
You can start by planning events and charge gate fees,
If you have a budge you can even make it an entertainment show where you get to bring special appearances,
By that you sell yourself out and before you know it boom you're up there with the likes of Julie Adenuga hosting some of the biggest shows in U.k, South Africa, Nigeria, Ghana and all over the world.
12. Become a Travel planner, Road Manager or provide Tour guide
People will always travel no matter what happens,
Gradually the COVID-19 restrictions are getting lifted and borders are beginning to open,
Which means people will be back on the road, from holiday travelers to business travelers.
If you are traveler or good with making traveling arrangements then here's a job for you,
Musicians, Politicians, Diplomats and business men are some of the most travelers in the world,
This people need someone that will help them as they can't do everything themselves,
You can easily be a direct agent or even work for one of those travel agencies close to you.
13. Make Money with your Car, Taxi, Personal driver services
Making money with your car has got to be one the coolest ways of making money in south Africa these days,
Firstly, you work based on your schedules plus your car still remains your car,
Secondly, the flexibility is awesome plus with introduction of third-party apps that links you up with your customer the job even gets more easier,
Which is why I recommend you read my article about all you need to know on different ways of how to make money with your car.
14. Tutoring services
I think this is one for the most straight forward Profitable Small business ideas to start in South Africa, Ghana and virtually everywhere,
Knowledge is not just power it is also money, this simply means exchanging your knowledge and value for a fee,
First thing is discover that thing you are very good at doing then teach people for a fee,
The range of what you can teach people is beyond measure,
So all you need to do is just discover that thing and attach a fee to it and start making money with your knowledge.
15. Social media consultancy and Managing
There are several ways to make money on social media in south Africa, one of the ways is to become an influencer.
Another way you can make money is by handling social media account and growing that account for them,
Read more about 5 ways to make money on social media in one of the post I published recently.
Trust me you are going to learn a lot from it,
It is going to change your perception on how you use the social media.
While we are still under the social media sub category, here is how to earn real money with Instagram Reels play bonuses, Tiktok Gifts and Facebook reels Monetization.
16. Currency trading, Cryptocurrency and Forex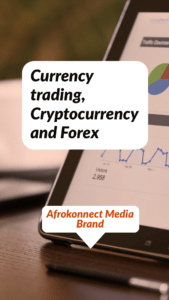 Incase you don't know there are about 1.3 million Forex traders in Africa and guess what ?
South Africa and Nigeria are top of the list as both countries constitute a large percentage of the total figure,
Now this is because of the lucrative nature of that industry,
You can also tap into that wealth by learning how to trade currencies and mine Bitcoin,
Jabulani Ngcobo is currently one of the richest Forex traders in South Africa to date,
He is a self-made millionaire and the author of Cashflow Naked,
Many people are making millions while trading online, if this is something that interest you then give it a try.

Unique things to do in South Africa
17. Start a blog or a YouTube channel
This is one of my favourite because personally I am into blogging,
I can tell you for a fact that a lot of people survive solely with their blogs.
Blogging or vlogging isn't easy and certainly not a get rich quick scheme,
but for the people that are willing to put in work and grind the rewards are unmeasurable.
How to start a blog in South Africa 
Now to start a blog this are the steps you need to take:
Purchase a Domain name and pay for a hosting plan (preferably annual plan),
Pick a niche you are interested in and make sure you have adequate knowledge in that field,
then start writing valuable unique contents.
To get paid you will need to apply to any advertising network i.e google adsense, mgid, ezoic etc.
After you get approved you should keep working on your contents and most importantly generate traffic which in turn means more revenue for you,
you can also make money with your blog through affiliate marketing program and sponsored post.
The most profitable business in South Africa 2023
Similarly, a YouTube channel is another way you can make money online, they both go hand in handle,
Unlike blogging in the case of YouTube you don't need to spend a dime,
Youtube has outlined their monetization requirement (1000 subscriber and 4000 watch hours in last 12 month),
Once you get that you will be granted access into the youtube partnership program so that you can start earning with your channel.
18. Baking services
You can agree with me that the consumption of baked food items can hardly stop,
if at all its only going to keep increasing because in 2019 according to Statista Humans had processed and consumed specialty bread and baked goods worth 3.06bn USD,
this numbers will keep rising according to their projections.
I am giving you these statistics because it means the bakery industry is lucrative and that is more reason why you should tap into that sector,
Recently I did a research and publish a guide on how to start a bakery business from home,
You don't need to break the bank to start your own bakery business so I encourage you to go back and read about the step-by-step guide.
FAQ
What is the most profitable business in South Africa?
Watch the Video below to discover the most profitable business ideas and businesses you can start with little capital in South Africa:
What is the fastest business in South Africa?
I am of the opinion that any business that gets you money fast will drain you even faster,
Truth is good business takes time, Patience, Energy and commitment,
However below are some of the legal fastest business ideas in South Africa that will get you a reasonable return of investment:
Virtual or personal assistant
Fitness trainer
Dry cleaning and laundry service
Online news correspondent
Street food vendor and Grocery delivery service
WordPress website consultant or Google paid ad specialist
Reviewer, Informational product tester or Editorial services
Hairdressing services
E-commerce store and Affiliate marketing
Video production, Photography and Graphic design
Projects Planning, Shows and events
Travel planning, Road Manager or Tour guider
Make Money with your Car
Tutoring services
Social media consultancy and Managing
Currency trading, Forex and Cryptocurrency 
Blogging and YouTube
Baking services
With this I think we've done justice on this article about Top 18 Best Profitable Small business ideas to start in South Africa via Afrokonnect,
Thank you for reading and I will appreciate if you share this information with Somebody.