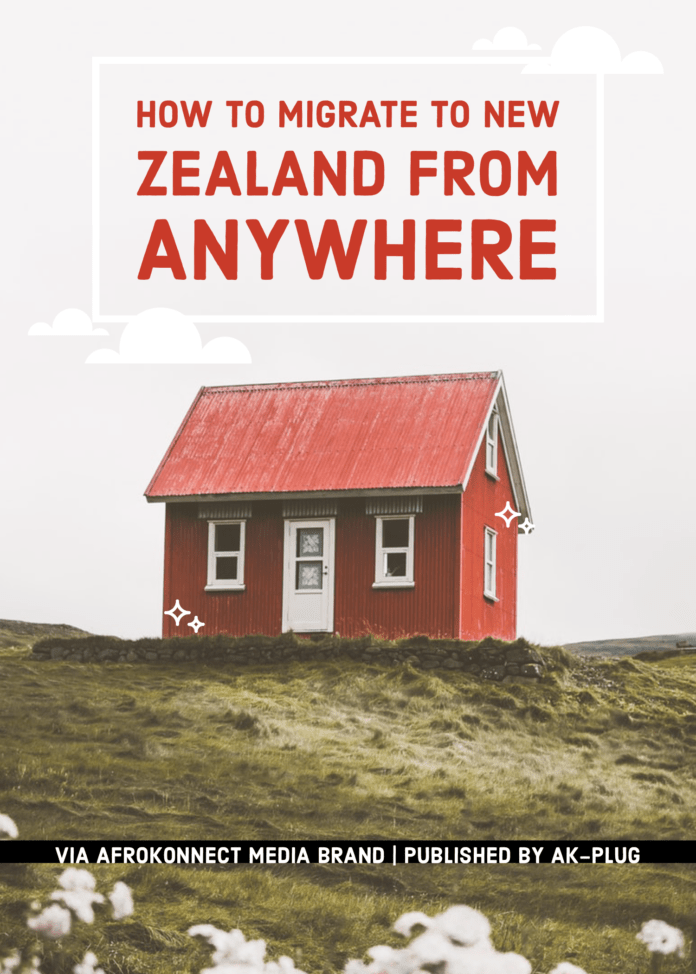 Welcome to this article about How to migrate to New Zealand easily and become a permanent resident from anywhere via Afrokonnect.
In this post we will discuss the things to consider before migrating to a new country. Before moving abroad, a lot of thoughts cloud your mind. Will I need a health insurance? What documents will be needed to travel? Hope I won't be rejected at the embassy? Where will I live and work?
This are the mindset of those who haven't properly planned before deciding to migrate to a new country. I have carefully drafted out 7 things to consider before moving abroad for this reason. Let's take a dive in:
1. Understand the travel visa of the country where you are going to:
To move abroad for over 6 months, you will need a visa to live, study and work. So, before you make any travel plans, you should ensure that you check the destination country's immigration website to ensure that you are eligible to obtain the visa of that country – and make sure that you understand all the requirements.

For example, many governments require applicants to write an approves English language proficiency test to work or study in the country.
Some people may not be too conversant in the process of getting visa approval so, I recommend that in case you may need a visa support ensure that you hire a registered migration agent.
Note: Migration agents are immigration experts who aid in completing visa application, prepare documents and provide advice throughout the visa application process.
2. Find out if you are eligible to work in that country:
Being granted a visa doesn't mean that you have the right and are eligible to work full-time.

In many countries, those who are granted student visas are given instructions on how many hours they can work. For example:
A person on student visa can only work for 40 hours every two weeks during the school term.
A person who owns a student visa can only work for 20 hours during the semester.
Persons who possesses a student visa can only work for 20 hours a week only when the school goes on break for more than eight days.
3. Have a budget – How to migrate to New Zealand
Before migrating to a new country, you should have in your possession some savings because most countries require immigrants to show proof of their savings alongside your visa application.

The day-to-day living costs is much more expensive abroad and it could take longer than anticipated before you get a job,
So, it is important to have some cash put away which will be enough for you to settle in and take care of any bills.
Most countries require new immigrants to open bank account and they even have accounts which are designed especially for immigrants and offer credit cards to help build up credit history.
How to migrate to New Zealand from anywhere
4. Get your accommodation ready:
This should be one of the most exciting part of moving abroad because once you find a home, you will be able to enjoy a lot of things such as:
Explore Google maps from afar
Check neighborhood restaurants online
Plan where you meet and socialize with friends.
Note: Some visas such as work and student visas usually come with temporary accommodations for immigrants.
You can also join Facebook/WhatsApp groups to connect with people who posts houses/apartments for temporary or long-term rentals.
5. Explore transportation options:
Once you have solved the problem of accommodation, you will have to find out how public transportation is close to your apartment.

A lot of countries require you to apply for a driver's license some months after you arrive.
Note: If you are moving to a country where it snows, it will be very advisable to attend driving lessons where you would be taught how to drive safely on icy roads.
How to migrate to New Zealand and Become a Permanent Resident
6. Apply for healthcare or insurance:
Most countries don't grant immigrants the privilege to partake in the healthcare scheme even if it offers universal healthcare to citizens.
Those who possess student and work visas are usually eligible to apply to be part of the health coverage of that country and buy insurance;
It is very important to get insurance on time to ensure that you are covered beforehand.
Before applying for a visa, ensure that you check the local government in the destination country to know what your rights are as it concerns healthcare and check on the mental health services that may be available to you upon arrival in the destination country.

If you posses a student visa, your university counselling department will guide you on how to go about on being eligible for a healthcare scheme
7. Ensure that you are up to date with the latest COVID-19 travel regulations:
Due to the current state of the pandemic, travel regulations change quickly and so it is important to keep up to date on knowing what you will do before and after arrival at your destination country.
In most countries, travelers are required to show proof of a negative COVID-19 test before they board the plane.

Countries like Australia, Canada and the UK require travelers to quarantine at government-mandated hotels (at their own expense); the EU has also proposed the idea of getting a vaccine passport before entering any country in Europe
Note: Ensure that you consult with the health authorities of your destination country to get information about their health guidelines which will grant you the "go ahead" to enter the country. 
How to migrate to New Zealand from anywhere
Here are 6 steps which are necessary to follow before moving to New Zealand:
1. Research about New Zealand:
The first thing you will need to do before migrating to New Zealand is to research about the country online,
That will enable you know more about their lifestyles, culture, safety and meet potential employers.
After researching about the country, you would know if you would like to live in New Zealand or not.
2. Choose the best visa for you:
Picking a visa would depend on how long you would like to stay and know whether your skills are in demand in New Zealand.
3. Finding a job:
Explore job websites, contact recruiters, update your CV for it to match the New Zealand job market, gather the necessary documents to have the necessary qualifications and apply for job opportunities.
4. Apply for your visa:
Once you have the necessary documents and you have a job offer, you will have to apply and submit your visa application online.

Also, in case you don't know the processes involved in applying and submitting a visa application, you can contact your employer or a registered immigration officer for help.
How to migrate to New Zealand
5. Plan your move:
There is a tool which immigrants can use to prepare themselves adequately to settle down in New Zealand called NZ Ready.
It is a free online tool which gives immigrants specific details on how they should take care and fend for themselves in New Zealand.
6. Settle in properly:
After arrival in the country, begin your job and start settling into your new home. You can begin to explore different places in the country and have fun in the country.
You can start by exploring the Top 10 Resorts and Best Beaches in New Zealand.
New Zealand Visa requirements – How to migrate to New Zealand
Here are all the visa requirements for immigrants who wants to apply for a New Zealand visa:
Visit the New Zealand immigration service website to begin your online visa application
Fill in all the requirements and upload your passport photograph according to the specifications.
Get the required documents which are:
A) A valid passport with at least 3 months validity from checkout.
B) Proof of health requirements must be provided.
C) Proof of good character by providing a police document.
D) Proof that you have the required funds to last you throughout your stay in the country by providing a personal bank statement, pay slip from employer and your tax records.
E) You will need to show proof that you will return to Nigeria or your Country, this could be in form of a letter from your employer stating that you plan to return to your job.
F) For married people, there will be a need to provide a marriage certificate.
G) In the case that you will be travelling with your children, there will be a need to provide their birth certificates.
There will be a need to make payment for your visa application form.

Print out the application form and take it to the New Zealand visa application office for further review.
After completing all the process, you will be notified after a few weeks or months if your visa application was accepted or rejected.
If you're a tourist traveling to NZ then I recommend you check out the 10 Best Hotels in New Zealand that will make your stay unforgettable.
FAQs – How to migrate to New Zealand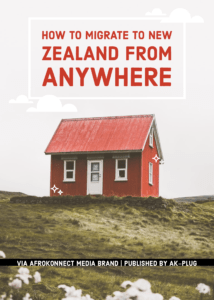 What is the cost of a New Zealand Visa?
Different types of New Zealand Visas have different fees depending on the type of Visa you will like to apply for
All things being equal, the average price of a New Zealand visa starts from $57.00.

What are the types of New Zealand visas that we have?
We have 8 types of visas to New Zealand, namely:
Business visa

Student visa
Working holiday visa
Work permit
Transit visa
Permanent Resident visa
Residence permit
Partner and children visa
New Zealand immigration laws?
The Immigration Act 2009 is the fundamental source of New Zealand immigration law.

It sets out those who are eligible to obtain a visa and the criteria for the grant of visas; It can be found on New Zealand immigration website.
How to migrate to New Zealand from anywhere
Conclusion
If you seek the New Zealand Permanent Residency then watch the video below about the step-by-step guide;
RECOMMENDED:
This brings us to the end of this publication about How to migrate to New Zealand from anywhere via Afrokonnect.
Hopefully you found what you were looking for in this post, kindly let us know what you think via the comment section.