In this article you'll learn more about how to start a bakery business from home via Afrokonnect.
The food industry is one of the biggest industries in the world and one of the easiest to start a business under,
if the necessary precautions are taken and instructions are followed correctly.
Among the various aspects of the food industry, it is the baking sector which is very profitable.
Baking can be done on an industrial scale or on a small scale.
That is, you can decide to produce in bulk and sell to distributors or you can decide to produce in small batches and sell to individuals.
Amongst these two options, a bakery started at home has more potential than one started on an industrial scale,
especially if you don't have enough capital to start with.
Besides, it is very unlikely that a bakery started on an industrial scale will start raking in profit immediately it is started,
but if it is a small, well established bakery, profits will come in.
It might be small but at least, it will be steady.
Starting up a bakery at home from scratch can seem like a daunting task but it can actually be quite easy if you're guided correctly.
This article covers topics like:
How to start a bakery business at home

How to start a bakery business from home
Information about How to start a small bakery business in home
How to start a small bakery business from home
Benefits and advantages of bakery business
This article is a perfect guide to everything you needs to know about the bakery business and ways you can make it work for you.
Before we delve into the steps involved in starting your bakery business from home,
there are some factors to be considered first before major decisions can be made and these include:
•
Capital: 
Although starting a bakery business at home requires a relatively small capital, 
the amount of capital available to start the business should still be considered so that products can be budgeted for within the means of the business owner.
Knowing the amount of capital available will help the owner prepare accordingly,
and make decisions that will maximize the income generated from the start-up capital.
•
Know Your Competition:
Before you seal the deal on your new bakery, you have to scout your competition.
To clarify, your competition are businesses that offer goods, products and services that are similar to those you are offering or plan to offer.
In this light, you should visit bakeries around you and try to learn as much as you can about such businesses.
The Information will definitely come in handy for when you're ready to start up your business.
•
Big Workspace: 
The space available for you to work in your house is also an important factor to consider.
If you're thinking about starting up a bakery, you should have a somewhat large space for your activities which include mixing dough, kneading dough, rolling dough, baking the dough,
and a slew of other activities that'll need to be done to keep the business running.
•
Area Accessibility:
To really help your business prosper, you should consider how accessible your house will be to your customers.
In addition to this, your house should always look clean and be clean because you don't want people getting sick because they ate your pastries.
Besides, pretty much no one would like to eat something that came from a dirty shop/house.
•
Customers: 
You also want to make sure that you know the type of customers you are likely to sell your pastries to.
For example, if you live near a school or college, you might want to consider making more of sweet products as children, teenagers and young adults are likely to prefer those,
but if you're in a mostly adults or aged populated area, you would make sure you had more of slightly less sweet products like meat pies.
That's not to say you cannot diversify and make other products, you just need to make more of products that are most likely to be bought to minimize wastage.
Now that we're acquainted with factors that have to be considered, we can move to the main part of this article
HOW TO START A BAKERY BUSINESS AT HOME
1. LEARN THE SKILL
This is a no brainer, There's no way you can start a bakery business without having the skill.
It's like starting a fashion design business without the knowledge of how to sew.
It just can't work perfectly, You can find online courses or practical classes.
Pick whatever works best for you, There's no rush, take your time to master and perfect the art of baking,
Because you want to make sure your customers keep coming back for more.
2. DO TASTE TESTS
After you have completed your baking training or even while you're at it,
you have to do a lot of taste tests especially with the locals.
Every once in a while, bake a fresh batch of pastries and distribute them around the neighborhood for free.
Then you can ask people for their opinions on how it tastes and things they think you should change or adjust.
Of course, it might not be possible to do exactly as everyone says but at least,
you'll understand the locals taste and you'll be able to make your products in such a way that everyone comes out a winner.
That is, the locals get the pastry of their liking and you get your profit.
HOW TO START A BAKERY BUSINESS FROM HOME
3. SCOUT THE COMPETITION
Before you start producing any pastries, visit the neighboring bakeries around you and take note of the goods and services they offer.
This information will go a long way in making your business successful.
a) Try to produce pastries that aren't available in those bakeries.
For example, if bakery A produces more of sausage rolls and bakery B produces more of bread and pies, you can try baking more of cakes, meat pies etc
b) Note everything the other bakeries are doing right.
Then, take those things, make them better and incorporate them into your business.
c) You also need to note the things that those bakeries are missing that would have made them even better and the things they are doing wrong that might be chasing customers away.
Find those things, correct them and incorporate them into your business.
4. GET A BIG, WELL VENTILATED, CLUTTER FREE SPACE
You will obviously need a big space for all the mixing and baking you'll be doing.
It's not totally compulsory that you use your kitchen, Any clean big space in your home will do just fine.
If you have a sizeable garage and it's not in use, you can clean it out and convert it to your bakery.
Whatever part of your house you decide to use, just make sure it's well ventilated cause bakeries are hot and you shouldn't be baking in conditions considered hazardous to your health.
HOW TO START YOUR OWN BAKERY BUSINESS FROM HOME
5. BUY THE NECESSARY MACHINES AND EQUIPMENT
This is very self explanatory, All machines and equipment that would  be used to ease the stress of baking must be on ground before a bakery business can be started.
These Baking materials and machines include but not limited to; oven, mixer, blender, dough maker, pastry cutter, piping bags etc.
Luckily, these materials aren't super expensive and can be bought even on a small budget.
6. OFFER DELIVERY OPTIONS
For your business to be successful, you will have to consider providing delivery options for the locals and to customers in other neighborhoods.
To do this, it is highly advisable to hire a delivery boy/girl that will drop off the orders to take the burden off of you.
That way, if people can't come in to pick up their pastries or confectionaries, they can have it dropped off for them.
7. HIRE STAFF
You can do this before or after the business starts.
If you're short changed, you can start off your bakery by doing all the work yourself or you can employ someone to assist you with baking or with selling.
Most bakeries are open 7 days in a week and you don't want to overwork yourself.
HOW TO START A SMALL BAKERY BUSINESS IN HOME
8. GET A PERMIT TO PRACTICE
Before you start selling to customers, you have to get a permit stating that you and your work area have been accessed accordingly and you've been permitted by your country's food and drug agency to sell your items to other people.
9. GRAND OPENING
What's a new business without a grand opening?
You could invite friends, family, neighbors, religious group members and pretty much everyone you know to the grand opening of your business.
To benefit maximally from your grand opening,
you can give out a free round of pastries at the beginning of the event and then people will have to pay for their next round of pastries.
HOW TO START A SMALL BAKERY BUSINESS FROM HOME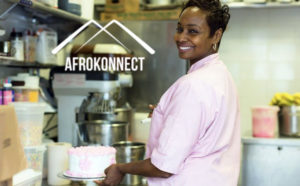 9. Consider making a mini eating space
10. Offer drinks too
11. Create social media accounts for your business
12. Encourage customers to leave reviews on your social media pages
13. Advertise, Advertise, Advertise.
Leave your contact info and address on your pastry packages so people can contact you.
Nobody wants to venture into something that wouldn't be beneficial to the in the long run so without further ado, here are
Benefits and advantages of a Bakery Business
1. A bakery business is highly profitable
2. A bakery business is fairly easy to start
3. Starting a bakery business gives you exposure and opens your eyes to the ways of the business world
4. You create employment opportunities with yor bakery business eg cashier, delivery boy/girl.
5. You have a sense of accomplishment.
Read Also:
Now that we've come to the end of this article,

Below is a video we recommend you watch about 5 Big Mistakes you should try and Avoid while starting a Bakery business from home by Janie's Sweets;