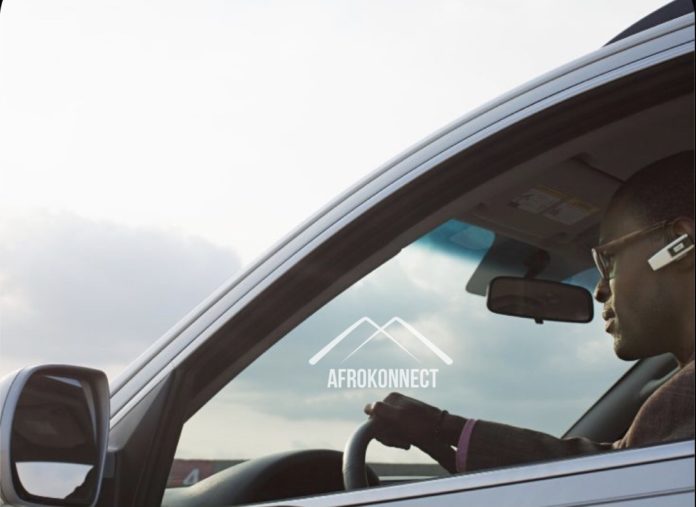 In this article you'll discover simple but yet Lucrative ways of How To Make Money With Your Car in 2023 via Afrokonnect.
As you grow older you have more responsibilities piled on top you.
So, you have to be actively thinking of ways to rake in more income.
Right now, it has become increasingly difficult to get a job or start a business because of taxes, capital to start up and a large number of unemployed people out there.
But there is good news, What if I told you that there are ways to make a sustainable income without disrupting your normal life?

What if I told you that the only requirements for this is just a car and your driving license?
Now, you're probably wondering;
How can I earn money with my car? Or what driving app pays the most?
If these questions are on your mind, then this article is perfect for you,
This article discusses 10 ways to make money with your car and other information you need to keep handy.
Without further ado, here are 10 ways to earn money with your car.
10 WAYS TO MAKE MONEY WITH YOUR CAR IN 2023
1.
DRIVING LESSONS
This is an easy way to make money and have fun while you're at it.

You can become a driving instructo, offer driving lessons to beginners and get paid for your services.
All you need to have is a functional car in perfect condition, your drivers license and a sound knowledge of traffic rules and regulations.
You can have your lessons in batches, one person at a time and get paid for your time.
This kind of job requires a lot of patience as everybody cannot learn at the same pace,
But it's worth it at the end because you have helped someone learned a valuable skill and still get paid for doing so.
Also, if you have more than one functional car at your disposal, you can consider starting a mini driving school of some sort to significantly increase your income.
Don't worry we've written a comprehensive guide on How to Start a Driving School Business in 10 Easy Steps.
2.
MOBILE MARKET
You can run a mobile market with your car,
A mobile market is like a normal store but with a twist; it moves from place to place.
Mostly, mobile markets are used to distribute fresh produce and groceries like bread, eggs, tomatoes etc.
A mobile market is probably the most profitable type of business that you can run with a car,
This is because it doesn't require permanent staff or renting a building and it meets people at the point of their needs,
effectively eliminating the stress they would have gone through by going to a store.
You can scout neighborhoods that do not have mobile markets for the item(s)  you want to distribute and plan yourself accordingly.
You can choose to deliver to some neighborhoods in the morning and to some in the evening, It is entirely up to you.
Just make sure you build a friendly rapport with everyone so as to get recommended and make more money.
How to make money using your car – Uber as a Business
3.
HAULAGE (HELPING PEOPLE MOVE)
If you have a fairly large vehicle or preferably a pick up truck, then this job is perfect for you.

You can help small families move their things from one house to the other.
Some families try as much as possible to avoid employing the services of moving companies,
so they would rather go for cheaper, paperwork-free options and that's where you come in.
Obviously, your price might not be as high as what moving companies charge,
but it definitely works out in your favour as you're more likely to get more recommendations that way.
Just make sure your vehicle is sturdy and can withstand a lot of weight, then you're ready to go.
How to make money by advertising on your car – Extra Income using Car
4.
ADVERTISE BRANDS, PRODUCTS AND COMPANIES ON YOUR CAR
By now, you've probably seen a lot of cars that have their entire bodies except the windshield and windows covered in posters advertising the latest toothpaste, drink, mobile network etc.
The owners of these car are being paid to live their normal lives and drive their vehicles around and you can join them too.

You just have to find a company that is willing to pay you to wrap your car in their posters.
The most important thing to note is that, the farther your commute is each day, the higher you're likely to be paid.
That is, the farther you drive to work everyday, the higher your earnings as more people will have seen your car that way.
If you're worried about your car, don't be because the posters aren't permanent and can be peeled off with no damage to your car whatsoever when your contract is done.
If you are thinking about buying a car from abroad then check out our article about Cost of Shipping a car from overseas.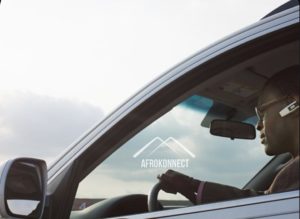 5.
WORK AS A SHOPPER
This works just as well even if you don't have a vehicle but having a car gives you bigger edge,
You can just make one trip for several people as opposed to making several trips, one for each person.
Incase you're not fully enlightened on who a shopper is, here's a little explanation.
Most people work 9am-5pm jobs, some even later than 5pm.
After work, they are probably stressed and can't be bothered with taking a trip to the store or supermarket to get groceries and other things.

A shopper comes in handy in situations like this.

You get paid to shop for groceries on behalf of individuals or families.
This is an easy job to do as it doesn't require any qualifications or critical thinking.
All it requires is a grocery list, cash and your vehicle, Easy isn't it ?.
How to make money with a car in Nigeria in 2023 –
Uber as a Business
6.
CARPOOLING
If you work an office job or a related type of job and you're seeking options to make more money without disrupting your normal work activities, then you should consider carpooling.
Basically, carpooling is when a group of people ride to work and back together in the same vehicle to save and effectively reduce consumption of gas (fuel).
If you have a big vehicle, it's more advantageous as you can carry more people.
How carpooling works:
You plan with a group of people whose offices or workplace are on the same commute as yours,
Agree on a fee and also agree on pickup times in the morning and maybe in the evening after work.
Remember to be punctual so that your passengers and you will not be late to work.
The main advantage of this way of earning money with your car is the ease of doing it and it's non disruptive nature,
making it an ideal job for workaholics or people who don't have enough time yet need more money.
7.
RENT OUT YOUR CAR
If you have  a perfectly functional spare vehicle, you might want to consider renting it out to locals or tourists temporarily.
This is an easy way to make money with your car without having to drive the car.
As long as your vehicle particulars are up to date and you have vehicle insurance to cover damages, this is a profitable business venture.
You can also make extra cash by offering to be the tourist's tour guide and taking them to 'hot spots' in the state/city/neighborhood.

That way, you'll get to drive your car, give tours and get paid for doing both.
Even if you have car insurance, you have to make sure the agreement between you and whomever you rent your car to is documented,
so that they'll pay for any serious damage done to your car.
The main disadvantage of this is that only a set of persons can use your car at a time which could be for weeks so you should definitely consider starting a mini rental services business if you have access to more than two functional cars like that of friends, family or acquaintances.
Sure, you might have to share your profit with the owners of the cars but the bulk of it is still yours.
How to make money from your car in Nigeria in 2023
8.
MOBILE MECHANIC
If you're into automobiles and you're very good at making vehicles work again,
then you should look into becoming a mobile mechanic.
A mobile mechanic has all their tools in the car so towing vehicles will not be required except absolutely unavoidable.
As a mobile mechanic, you don't have to worry about the costs of renting shops or figuring out how to tow vehicles to your shop.
Once your services are needed and you're requested for, all you have to do is drive down to where the faulty vehicle is parked, fix it up, get paid and move on to the next.
It doesn't get easier than that.
READ ALSO: Top 10 Best Auto Insurance Companies in USA
9.
FOOD/PACKAGE DELIVERY
These jobs are already self explanatory.
In food delivery, you're linked to a restaurant or fast food joint and you deliver food to the customer who wants it.
In package delivery, you are linked to companies to help deliver ordered goods to those who have ordered them.
They are very similar but they have one main difference;
While Package delivery can be done in one trip a day,
Food delivery cannot be one trip a day because it is highly impossible for all customers to order their food at the same time of the day.
So, if you have plans to go into food delivery, prepare yourself to make 5-10 trips per day maybe more.
Companies like DoorDash, Post-mates, Topmidlogistics and UberEATS helps to connect you to people that needs foods delivered.
10.
GET A DRIVING JOB
You can get a driving job with companies like Turo, Ubereats, Doordash etc
Depending on your preferences, some pay per hour, some pay per day and some pay by mileage.
Some allow you to keep your tips and some do not, Find what works best for you.
This brings us to the question,
What driving app pays the most – 10 Best Driving apps to make money in 2023?
In no particular order, here are 6 of the best paying driving apps with an estimated amount drivers earn per hour.
WINGZ – $40 per hour

DoorDash – $10 per hour
Uber – $14 per hour
Lyft – $14 per hour
TURO – $34-$124 per day
Postmates – $11 per hour
HopSkipDrive
Instacart
Grubhub
Carviar
10 lucrative ways to Make Money with your Luxury Car in 2023
Above is a lucrative explanation of How To Make Money With Your Car;
SEE ALSO: 50 Business Ideas in Nigeria You Can Start With Little Capital
If you enjoyed or learned something from this article please don't forget to share it with someone.