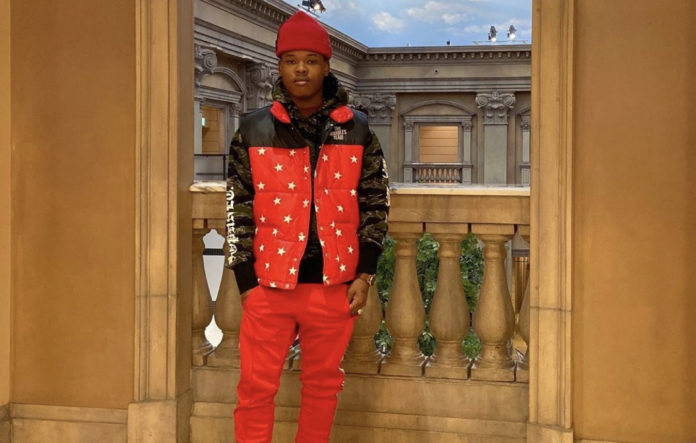 You're about to find out Nasty C Net Worth and Biography in 2023 via Afrokonnect.
Nsikayesizwe David Junior Ngcobo popularly known as Nasty C is one of the best rappers in South Africa.
Not only the best, Nasty C is also one of the richest rappers in Africa.
The South African rapper rose to prominence after releasing his mixtape, Price City in 2015.
Since then, A lot of people have wondered and asked How much is Nasty C's net worth?
So In this article you'll discover how much is the estimated net worth of Nasty C and his biography.
Nasty C Net Worth and Biography 2023
Nsikayesizwe David Junior Ngcobo is a South African hip hop rapper popularly known as Nasty C.
He was born on 11 February 1997 in Diepkloof, a borough of Soweto, Johannesburg.
Nasty C lost his mother in a fatal car accident while he was only 11 months old.
He was raised by his father, David Maviyo Ngcobo in Durban, Kwa-Zulu Natal.
Nasty C was influenced by his brother, Siyabonga Ngcobo into the rap genre when he was nine.
At age fifteen, Junior Ngcobo premiered his debut mixtape One Kid, a Thousand Coffins on 14 May 2012.
While on 4 April 2014, he then released his debut EP L.A.M.E (Levitating Above My Enemies).
Nasty C Net Worth and Biography
10 February 2015, he released his second mixtape Price City which produced the successful single "Juice Back" which shot him to glory.
The song, Juice Back was later remixed by Gemini Major featuring Davido and Cassper Nyovest on 20 November 2015.
Nasty C continues his exploit after the mixtapes and one EP.
He went on to released his critically acclaimed debut album "Bad Hair" in 2016.
Nasty C released another album "String and Bling" in 2018 which was connected and supported by his first tour, The Ivyson Tour.
Junior Ngcobo is the youngest awardee at the 2015 South African Hip Hop Awards, tagged the Best Freshman Award.
Come March 2020, Nasty C signed with Def Jam Records and released the single "There They Go" as his debut single in the United States.
Nasty C Albums and Songs
1. Juice Back (Single, 2015)
2. Bad Hair (Album, 2016)
3. Strings And Bling (Album, 2018)
4. Zulu Man with some Power (Album, 2020)
5. There They Go (Single, 2020)
These are some of Nasty C's latest songs and albums we could attribute to his professional career, although he has some featured all these years of soaring within the music industry.
Nasty C Cars | Nasty C Net Worth and Biography 2023
Junior Ngcobo is a big fan of Mercedes.

He owns Mercedes AMG GT which boasts an incredible look with a fascination with a good sports car and a top speed of 340Km/h.
He also purchased Mercedes AMG C43 in 2018 from the German car manufacturers.
FAQ | Nasty C Net Worth and Biography 2023
What is Nasty C Net Worth in 2023?

According to a much reliable source, Nasty C net worth is estimated at $2 million making him of the richest South African rapper. While the value is 37.3 million in Rands.
SEE ALSO:
How old is nasty c now?
Nasty C was born on the 11th February 1997.
Where was nasty C born?
Nasty C was born in South Africa, precisely in Diepkloof, a borough of Soweto, Johannesburg.
However, Nasty C an indigene of Durban, the third most populous city in South Africa.
Who is nasty C's girlfriend?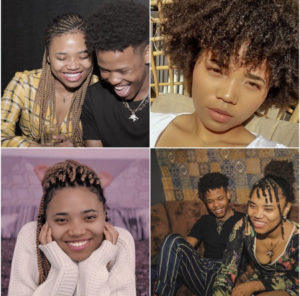 Ntombizodwa Beatrice Sibanyoni
While on tour in Kenya December 2018, Nasty C mentioned that his girl Ntombizodwa Beatrice Sibanyoni provides emotional support throughout his music career.
Recently, he celebrated his six-year anniversary with a girl named Sammie In an interview with Tshisha Live on TV.
Nasty C revealed that he waited until Sammie was through with high school before exposing her.
He also states that he did not want the fame and limelight to distract Sammie.
Nonetheless, Sammie seems to be adjusting well to this new life.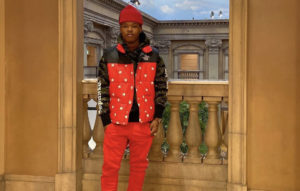 Profile Summary
Real Name
Nsikayesizwe David Junior Ngcobo
Stage name
Nasty C
Nationality
South African

 

Occupation
Musician and Songwriter

 

Genre

 

Rap and HipHop

 

Net worth
$2 Million

 

Date of birth
February 11, 1997
Relationship
Ntombizodwa Beatrice Sibanyoni
Place of Birth
Durban, South Africa
Summary
Nasty C, whose real name is Nsikayesizwe David Junior Ngcobo, is a South African rapper, songwriter, and record producer.
He gained significant recognition and popularity in the hip-hop scene both in South Africa and internationally.
Nasty C was born on February 11, 1997, in Durban, South Africa.
He rose to prominence with the release of his mixtapes, which showcased his lyrical prowess and unique style.
Nasty C's music often tackles themes such as his personal experiences, social issues, and his journey as an artist.
His versatile flow and ability to switch between different styles and genres have garnered him a wide fan base.
Nasty C has collaborated with renowned artists both in South Africa and abroad, further establishing his presence in the global music industry.
Throughout his career, Nasty C has received numerous accolades and nominations, including multiple South African Hip Hop Awards and BET Awards.
He continues to push boundaries and make waves with his music, solidifying his position as one of the leading figures in African hip-hop.
Aside from his musical endeavors, Nasty C has also been involved in philanthropic activities, using his platform to make a positive impact in his community.
He remains an influential figure and an inspiration to aspiring artists, particularly in South Africa, as he continues to push the boundaries of African hip-hop and make his mark on the international stage.
We hope you enjoyed this article about Nasty C Net Worth in 2023 and Biography via Afrokonnect.
Please don't forget to share and Comment.