Welcome to this post about Cubana Chief Priest Biography, Source of wealth, wife, Investment and Net worth in 2023 via Afrokonnect.
Recently, I published an article about Obi Cubana, a close associate and a friend to Cubana Chief priest,
After the release a lot of people have been sending me message to also drop a publication about Cubana Chief Priest,
That is why I went back and researched about Cubana Chief priest so you don't have to worry about that anymore,
These two guys are currently among the most lavish spenders in Nigeria, even your favorite celebrities can attest to this fact.
They don't just spend money, they invest and also engage in philanthropic activities,
In no time I'll be sharing with you all the information I gathered while on this research.
Cubana Chief Priest Biography, Net worth in 2023 and Background Information
His legal and official name is Paschal Chibuike Okechukwu though he is popularly known as Cubana Chief Priest,
The person we all know as the general manager of Cubana Conglomerate (Owerri) was born on the 2nd April in 1981.
Cuban chief priest drives his origin from Owerri, Owerri is the capital of Imo State in Nigeria, set in the heart of Igboland.
You can tell he is a proud indigene of Imo State if you follow him on social media as he always represents his roots proudly,
Paschal Chibuike Okechukwu is the second son of his family raised in a small town called "Orsu" before he moved to Aba in search of greener pasture.
Notably, he was born and raised in a Christian home and his mother wanted him to become a Catholic Priest,
However, he ended up being a nightlife entrepreneur and a Club chief priest instead.
Unfortunately for Cubana chief priest he never had the smoothest upbringing while growing up,
He wasn't raised with a silver spoon, in fact his biological father abandoned him and his siblings when the going got tough,
His family was faced with serious hardship and financial crisis as his mother took the role of a father,
She provided for him and his other siblings to the best of her ability,
It is no surprise that Cubana Chief Priest has the face of his late mother tattooed on his body,
It's a shame that he lost his mother before she could enjoy the fruit of her labor despite going through all the obstacles together.
Wife and Children
More so, Cubana Chief Priest is currently married to his dear wife "De Angels",
Who is also an entrepreneur, running her own bar and restaurants in Owerri,
She also gives back to the society through her Women initiatives program,
Together, Cubana Chief Priest and his wife are blessed with two boys namely Chukwuebuka and Obinna.
Cubana Chief Priest Career and Net worth in 2023
Cubana Chief priest is one of the top business heads in Cubana groups – a popular luxurious hospitality and leisure company,
The group owns several leisure establishments in Nigeria including;
Grand Cubana hotels, Cubana night clubs, Pablo Cubana, Rolex hotels, Opium Cubana and Crave Cubana.
While a lot of people regard Cubana Chief Priest as the self-proclaimed celebrity bar man,
He is also the General Manager of Cubana Conglomerate in Owerri, Nigeria,
Currently, he is arguably one of the biggest individual shows promoters in Nigeria,
Who often associates himself with some of the biggest names in the industry as well,
The likes of Davido, Patoranking, Burna boy and Mercy Eke among others are some of the big names in his circle,
No wonder he calls himself the biggest promoter in Africa.
Cubana Chief Priest Career, Biography, Wife and Net Worth in 2023
All of this wasn't an overnight miracle, Cubana chief priest is of the view that all good things must come through hard-work and commitment,
It was his hunger for richest and quest for a better life that motivated him to leave his comfort zone and relocated to Aba.
Aba is a city in the southeast of Nigeria and the commercial center of Abia State,
After moving to Aba, Cubana chief priest started working as a shoe maker to earn a living,
During that period, he was independently trying to fend for himself,
He worked as a cobbler for a while before he met Obi Cubana,
According to him via a post he shared on Instagram, meeting Obi Cubana was a turning point in his career,
He aided in starting up the company and running it to success,
The group which started in Owerri now has branches in Lagos, Abuja and other parts of the country.
Cubana Chief priest also gives credit to Nigerian singer "Davido" as one of the people that helped his business reach more and new audience,
Davido helped in boosting the company's reputation as well because the singer was already established with millions of fans around the world.
According to him, it all started when Davido made an appearance at Cubana Grand Hotel Owerri with Chioma, his ex-fiancée,
Davido's affiliation pulled a massive crowd to the Cubana Grand Hotel in Owerri which relatively increased the popularity of the establishment.
The Cubana Chief priest had a great enthusiasm for music when he was growing up,
He admired popular musicians such as Lagbaja, late Sound Sultan and Davido,
Due to his voice and funding, he couldn't pursue this dream,
However, today he is regarded as a great influence in the Nigerian music industry.
Business, Career and other Investment
Cubana Chief Priest is a very industrious and ambitious person who is known for displaying his wealth on social media,
Often times than not the Igbo's (tribe in Nigeria) are the most business oriented ethnic group in Nigeria
Which comes as no surprise that Cubana chief priest is a business enthusiast with several investment in different sectors,
Cubana chief priest has investment in the real estate, entertainment industry and Digital sector i.e Cryptocurrency and Forex.
One of the things he does which is low key stacking him more money alongside more fame is his "Hype-man" duties,
Haven said that he works with various artists and celebrities alike,
Notably, in 2019 he was the prominent campaign chief and hypeman (promoter) for Mercy Eke, who eventually won the Big brother Naija reality TV show in 2019.
Mercy Eke won the Pepper Dem edition of Big Brother Naija and went home with a ₦30 million cash prize,
She also won a brand new G80 SUV, a full set of home electronic appliances including an all-expense-paid trip for two to Dubai and to a European Cup final of choice.
Mercy Eke, Hushpuppi and Cubana Chief Priest Feud
Following Mercy Eke's success at the BBNAIJA and eventually winning the show,
Mercy Eke and Cubana chief priest had a bitter quarrel,
The two parties had conflict of interest, several sources reported an abrupt end to their relationship as a result,
Cubana Chief priest deleted all her pictures from his account and also unfollowed the reality star,
Though the main reason behind this feud remains unknown,
Rumors has it that Cubana chief priest gave Mercy Eke a direct instruction which she didn't follow.
The good news is that all this was in the past and the two have squashed their beef now,
The two parties were spotted together at the Cubana Yacht party, held in Dubai afterwards. 
In early 2019 Cubana Chief priest engaged in a social media battle with fellow mogul "Hushpuppi",
MUST READ:
Cubana Chief Priest went on social media to claim that Hushpuppi doesn't actually buy all the things he post online,
He added by saying that Hushpuppi never bought the luxury cars that he flaunts on Instagram,
According to Cubana Chief Priest they were all on rentals and Hushpuppi isn't the real owner of those cars.
Cubana Chief Priest Net worth in 2023
For your information, Cubana Chief Priest owns a Rolls Royce Phantom Car, Range Rover, Mercedes G-Class, BMW and other exotic cars,
He owns houses and properties worth millions of naira in Imo state, Lagos State, Abuja and other part of the countries.
Just like we have stated earlier, Cubana Chief Priest is a philanthropist involved in charities where he pays school fees of Imo State indigenes,
He also often makes donations to pregnant women across the country and do giveaways regularly on his page.
Cubana Chief Priest makes money through his investment in cryptocurrencies, entertainment business and of course the Cubana Group,
Cubana Chief Priest also owns the famous Club Xhrine in Owerri, Nigeria,
He currently has endorsements gigs running in millions with energy drink Bullet, Geely Motor company, Moët Hennessy and Mikano among others.
From these multiple income streams, Cubana Chief Priest net worth is estimated to be $18 million which equals over 7,396,380,000 Nigerian naira.
The video below is about the exotic and luxurious lifestyle of Cubana Chief Priest, watch and enjoy:
Profile Summary
| | |
| --- | --- |
| Real name | Pascal Chibuike Okechukwu |
| Date of birth | 2nd April 1981 |
| Country of Origin | Federal Republic of Nigeria |
| Source of Wealth | Entertainment Business, Endorsement |
| Cubana Chief Priest Club | Club Xhrine in Owerri |
| Net worth | $18 million |
| Associated acts | Davido, Patoranking, E-money |
Social media
Any account claiming to be Cubana chief priest on Twitter or Facebook is impersonating,
Cubana Chief priest is only on Instagram with Verified handle cubana_priest
He's an active user of Instagram with over 3 million followers.
FAQ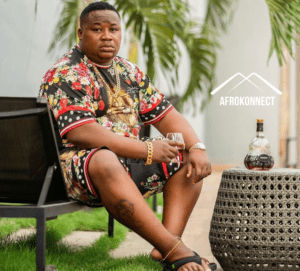 Obi Cubana and Cubana Chief Priest who is richer in 2023
Many fans think cubana chief priest is richer than Obi Cubana because of the lifestyle he shows online,
However, Even Cubana Chief priest himself always acknowledge Obi Cubana as his boss,
Obi Cubana has an estimated net worth of $500 million while Cubana Chief Priest is worth $18 million,
Hence, Obi Cubana is way more richer than Cubana Chief Priest.
Now this brings us to the end of this article about Cubana Chief Priest Biography, Source of wealth, wife, Investment and Net worth in 2023 via Afrokonnect.
Let us know what you think via the comments section below.