If you're on the Internet searching for the Richest yahoo boys in Nigeria and their net Worth in 2023 then you're in the right article,
In this content we'll talk about the lavish lifestyle this young Nigerians flaunt on social media.
But before then, it's only right for us to define the term "Yahoo boys".
Who is a Yahoo boy?
In Nigeria the term Yahoo boy simply refers to a fraudsters or a scammer who makes money through dishonest means on the internet.
Most of their illegal activities are online, it includes but not limited to impersonation, Hacking, using fake documents online for transactions and everything related to cybercrime.
More so, the people on this list are not proven to be directly involved in internet fraud, they however live the lavish lifestyle of typical Yahoo boys.
For example, in most cases, their sources of income are unknown.
Now that you have an idea of what a yahoo boy means in Nigeria,
It's time to take you through our top 10 richest yahoo boys in Nigeria and their net Worth.
Who is the richest yahoo boy in Nigeria 2023?
10. Aremo Gucci
On our list of top 10 richest yahoo guys in Nigeria is Aremo Gucci, a popular socialite with hundreds of thousands of followers on his Instagram account.
Aremo Gucci just like Hushpuppy and other yahoo boys also flaunts his Gucci wears and items.
He also lives an expensive life-style and spends lavishly.
Even if Aremo Gucci has decided to go low key he can't, his high rate of lavish spending can't go unnoticed.
We owns cars, houses and always on that expensive trip either to Dubai, Miami or one those LA trips.
Gucci is his favorite brand, in fact Gucci is part of his name (Aremo Gucci).
9. Deskid Wayne
One of the stunt that got Deskid Wayne attention was when he burnt a huge chunk of US dollars.
On our 9th spot of richest Yahoo boys in Nigeria is Deskid Wayne.
Deskid Wayne is among the young rich Nigerian high spenders.
A lot of people envy him for his lavish lifestyle but it doesn't seem to worry him.
Though Sometimes his actions are extravagant and may even lead to scandals,
He still have a large number of fans who love Deskid Wayne with all their hearts.
8. Investor BJ
Investor BJ believes he's the only African recognized by Gucci in Malaysia with proof.
Arguably one of the richest yahoo boys In Nigeria.
Nigerian singer 9ice gave him  a shout out on his song "Living Things", alongside other yahoo guys such as Opa6ix, HushPuppi and Baddy Oosha.
One controversy that brought Investor BJ to the lime light was when he blasted HushPuppi for testing clothes and taking photo shots with him at Gucci office.
To validate his claim as the only legally recognized African Gucci ambassador in Malaysia, he posted a photo of himself in their office where he bought some costly Gucci outfits.
In fact most of his Faji lifestyle is All about Gucci, Jewelry and Fashion.
7. Opa6ix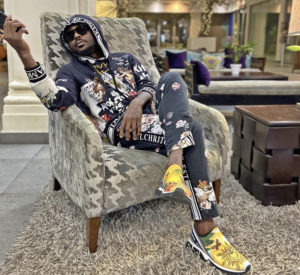 This is another popular rich man who loves spending large sums of money.
He is also one of the biggest boys in Nigeria at the moment alongside other yahoo guys such as Kayode Philips and H Money.
Opa6ix is no doubt known for his heavy spending.
Opa6ix is also a musician and has released couple of them before.
He takes the number 7th spot of our richest yahoo boys in Nigeria.
6. King Jide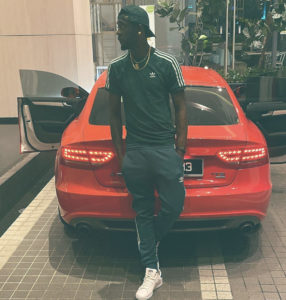 The self proclaimed King Jide aka 'Mayor of Cape town' lives in South Africa.
Though King Jide is a Nigerian, most of his stunts are In South Africa.
One of the most unforgettable stunts was spending N5m on 30 Ace of Spades and 1 Dom Perignon.
Nobody knows exactly how he makes his money, but they certainly know what he spends it on from the photos he shares.
Richest yahoo boys in Nigeria 2023
5. Baddy Oosha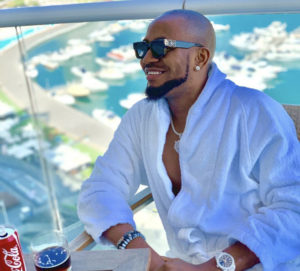 Our list of richest yahoo boys in the country cannot be complete without including Baddy Oosha.
Badmus Akeem known legally as Baddy Oosha was born in Nigeria but currently residing in Malaysia.
Baddy Oosha isn't just an Internet sensation, he also appeared in a movie with Toyin Aimakhu.
He has also is been mentioned in music of popular artiste like 9ice, Lil Kesh and Olamide.
Baddy Oosha Has over a million fans and followers on Instagram alone.
Though he's a Nigerian by origin, Baddy Oosha is mostly based in Malaysia as well as most of his businesses.
4. B Naira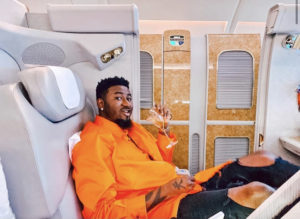 Adewale Adebayo popularly known as B Naira is an indigene of Ekiti state.
B Naira is an investor and executive Chairman at Sellfastpayfast.
He is said to be a serial crypto trader and a digital investor,
His wealth and affluence puts him in our list of Richest Yahoo boys in Nigeria.
B Naira is also a good musician and part of his income comes from record sells, performance fee and digital streams.
He studied Geography at the University of Lagos, His song "Jasi" brought him to spotlight in the Nigerian music industry.
He works in his own recording studio and has everything necessary for happiness: wealth, youth, the love of his fans and a delightful way of life.
B Naira has over 2 million followers on his Instagram account making him one of the most followed richest Yahoo boys in Nigeria.
3. Shy Boss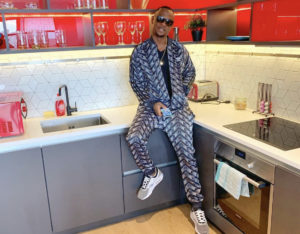 This young rich Nigerian known as Shy boss has over 300k followers on Instagram.
The rich guy that claims to be shy most times behind camera. His money, cars and wealth usually do the talking.
Innocent looks with an expensive life style is what Shy Boss has.
According to his profile, he's a digital entrepreneur who's into Real Estate (Sales & construction).
2. Mompha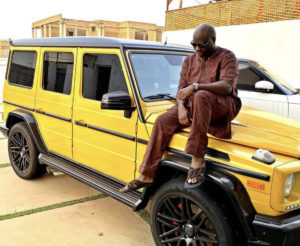 On the second spot of our richest yahoo boys in Nigeria is Mompha.
He is no doubt among the top big boys and property owners in Lagos,
Mompha is a rich businessman who flaunt his wealth on social media especially on Instagram.
One reason Mompha stands out is that he often give tips to his followers on how to earn money by working hard.
He is seen most times motivating young Nigerians to work hard and smart.
Mompha is regarded as a motivator by many musicians, fans and business owners.
He preaches Hard work and Smart work as the only way to afford the luxurious lifestyle he's enjoying.
Mompha also owns the Mompha Bureau De Change venture in Lagos State which most people say its one of the sources of his wealth.
He was recently (allegedly) arrested by Interpol and was arraigned by the EFCC this May, 2020.
Hushpuppi | Richest yahoo boys in Nigeria in 2023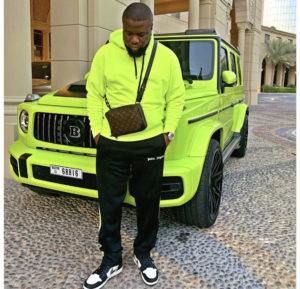 On our list Hushpuppi is the richest Nigerian Yahoo boy,
The Nigerian celebrity is known for his expensive lifestyle, jewelry and cars.
Ray Hushpuppi's popularity and wealth has gone beyond Instagram show off.
According to sources Hushpuppi came from a very poor family background but got wealthy after travelling to Malaysia where he stayed for four years.
Hushpuppi is one of the most followed Internet sensation in Nigeria with over 2 million active followers.
According to Hushpuppi he's a Real estate Developer.
He claims to be the "GUCCI king in Nigeria" and their ambassador.
Hushpuppi is known for flaunting his watches, cars, house, clothes and expensive life-style on Instagram.
Hushpuppi has had several disputes with other stars such as Davido, Ice Prince, Phyno and Kcee.
Who is the richest yahoo boy in Nigeria in 2023?
Sometimes, this Richest yahoo boys in Nigeria go all wild and arrogant on the Internet.
Though they keep the fans entertained and talking all the time.

On our List Hushpuppi is the Richest Nigerian Yahoo boy.
Watch the video below to have a glimpse of theie lifestyle:
1. Hushpuppi
2. Mompha
3. Shy Boss
4. B Naira
5. Baddy Oosha
6. king Jide
7. Opa6ix
8. Investor BJ
9. Deskid Wayne
10. Aremo Gucci
While we're aware that there are a lot of people who are worth more than the people on this list,
The people on this list choose to show up their wealth and lifestyle on social media.
Musicians like Naira marley, Zlatan, Lil Kesh, Dammy Krane and co has sang songs which allegedly seem like they are promoting Yahoo Yahoo through their lyrics.
Both Naira Marley and Zlatan have been arrested by the EFCC in cases relating to internet Fraud.
This Article is only for informative purposes and in no way trying to promote fraud.
In fact at Afrokonnect we urge and encourage Youths to work Hard legally.
Drop a comment on our top 10 richest yahoo boys in Nigeria today.
READ ALSO:
Richest yahoo boys in Nigeria 2023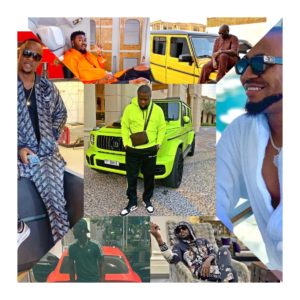 It is good to have you and we want to see you visit Afrokonnect again.