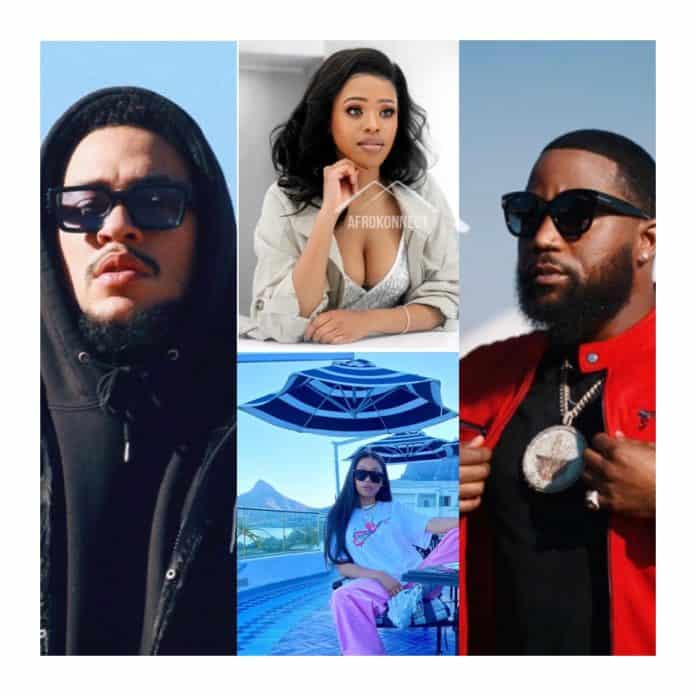 Best dressed South African Celebrities and Musicians both male and female in 2023 via Afrokonnect.
As we all know South African Celebrities never fail to steal the endless glances during key spotlight events such as the SAMAs red carpet and SA Style Awards,
In this article I'll guide you through a list of top 10 best Dressed male, Female Celebrities and musicians in South Africa,
The list is going to include celebrities ranging from models, Musicians, Media personalities and so on.
So, who made it to the list of the best dressed South African celebs ?
South African Style Awards is one of the most exciting events that have been displaying fashion trends for the past 23 years in honor of the most stylish individuals.
While some celebrities used a minimal effort to get the day going,
others take their creativity to another level through their outfits and dressing.
South Africans naturally have a glamorous and glitz style, with a touch of their cultural feel.
Here are some of the celebrities that stole the glances from different red carpet and event for the year.
Top 10 Best dressed South African Celebrities & musicians both Male and Female in 2023
10. Somizi Mhlongo
Mhlongo is never afraid of trying new looks,
Though sometimes his boldness lands him in hot soup, leaving him looking less appealing compared to other celebrities,
Especially when he doesn't up to the standards of his fans.
However, he was the Most Stylish Couple together with his husband, Mohale Motaung.
The actor and TV presenter is an innovator when it comes to his fashion choices and his red carpet looks.
So on our list of Best dressed South African Celebrities "Somizi Mhlongo" comes number 10.
9. Gemaén Jordan Taylor

Regardless of what people might think of him, Gemaen Jordan Taylor would always qualify for the runners up during the SA Style Awards when he's up.
His simplicity yet fashionable way of dressing must have convinced the judges at his previous events,
As a result, On our ninth position comes Gemaen Jordan Taylor.
8. Roxy Burger – Best dressed South African Celebrities in 2023
Perfection is what everyone considers when talking about relaxed wear,
Roxy for "How Do I Look SA" seems to have scored well in her themed dress,

When Roxy Burger dress for red carpet and events she always looks so comfortable and confident in what she wears,
When it comes to the cheeky makeup and sleek ponytail Roxy Burger is simply the best.
She must have wanted to achieve a youthful, playful and refreshing look, which she did well.
Roxy is our eight Best dressed South African celebrity.
Mzansi Best Dressed Celebrities in 2023
7. Ayanda Thabethe
I know no one expected Ayanda Thabethe to slide in on this side of the list,
However, her choice of the dressing makes her look classy and elegant,
She keeps her style simple and have achieved more gorgeous looks,
So without any atom of doubt we place her on the seventh position.
6. Natasha Thahane
Natasha Thahane dress is always off the limits and mostly be applauded at the first impression because of her pretty face,
Her outfit doesn't only brake the Internet when she shares them,
but it also gets emulated by other people in some other red carpets.
Natasha Thahane is a true definition of gorgeous, Stunning and Absolute beauty,
As a result, She's sixth on this list for us.
RECOMMENDED:
5. Cassper Nyovest
One is bound to admire the glitz and Style that Cassper Nyovest always brings out when he dress.
It is also obvious that simplicity and style are needed to stand out,
Well Cassper has it all, he's simple and yet unique sense of dressing earns him a spot as one of the best dressed on our list today.
4. AKA
Well Aka is one celebrity that seem to take his precious time in selecting the most appropriate attire for the day.
Even though Red carpet events come with a lot of pressure to look unique but stay simple and impressive,
Aka always finds a to perfectly Balance his outfit to be simple but yet extraordinary.
He's no doubt one of the best dressed South African musicians out there,
So, with no regrets we place Aka at the fourth spot of our top 10 list. 
Best dressed South African Celebrities and Musicians both male and female in 2023
3. Riky Rick
Undoubtedly one of  the most fashionable person in South African music industry,
Riky Rick isn't afraid of fashion or taking a fashion risk,
In fact, when he is on the red carpet or a judge in The Voice South Africa, it's easy to see how much fun he is having with his fashion choices.
Riky Rick doesn't take himself too seriously when it comes to his fashion choices. 
It is worthy of notice that Riky loves to dress branded, especially in "Gucci", even the fashion giant brand have noticed him.
He's been seen on more than one occasion wearing the Italian label from head-to-toe.
Gucci even invited Riky Rick to their showcase of their latest designs at Milan Fashion Week.
So, Riky Rick definitely deserves to be at our top three.
2. Nandi Madida – Best dressed South African Celebrities in 2023
The singer and fashion designer is one of the country's most stylish celebrities,
She makes it seem all so effortless with her arm candy husband Zakes Bantwini,
the couple won Most Stylish Couple at the 2018 SA Style Awards.
Nandi has her own fashion line, Colour, and during a trip to Paris Fashion Week, she made her international fashion mark by wearing clothing from the range.
Her fashion line Colour, fits her like a glove – she's truly the best model for her range that embodies effortless, timeless and chic style.
Bonang Matheba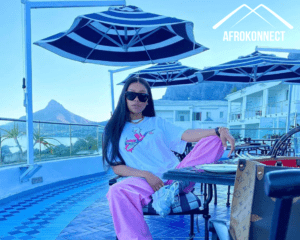 Queen B rules the red carpet yesterday, today and in the future,
Often seen in a Gert-Johan Coetzee original, her cerise gown at her 30th birthday party is a classic. 
All that pink and all that poof turned Bonang into a fairytale princess.
And even when she's dressed in just jeans and a T-shirt or about to board an overnight flight for a glamorous overseas trip, Bonang looks like she stepped out of a fashion magazine.
She's been known to fly in style from the United States, perfecting her look and making sure she's always on trend, stylish and red carpet ready.
Bonang Matheba is our best dressed South African celebrity on this list.
Best dressed South African Celebrities and Musicians in 2023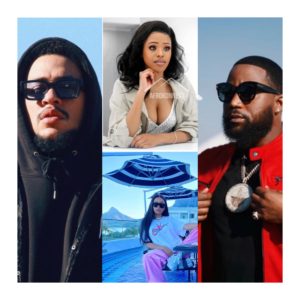 We're aware that there're a lot of other South African Celebrities and musicians that can also dress well,
Taking a closer look at the best dressed Mzansi celebrities in our list,
Do you agree or have a different opinion of the best and dressed Mzansi celebs?
This brings us to the end of this article, let us know what you think via the comment section below.