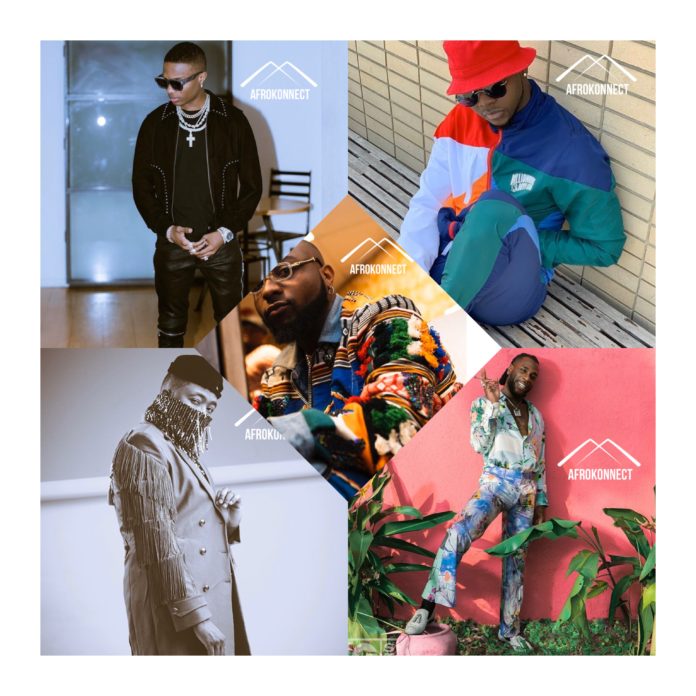 Here's a list of Top 10 Best Dressed Male Musicians in Nigeria via Afrokonnect,
The Top 10 Best Dressed Male Musicians in Nigeria in 2023 has been updated.
The Nigeria music industry is blessed with not just talented musical genius, but also stylish artistes.
They say what you wear is a message to others and to yourself about who you are.
Some of our artiste drips so hard, the fans even try to emulate them in how they dress.
Fashion is not about how expensive what you wearing is or the ice on your neck.
Fashion is about how you can combine all you wear and it comes out perfectly well.
SEE ALSO – 10 Best Countries to migrate to from Nigeria 
Below is our top 10 best dressed male musicians in Nigeria 2023;
10. Tekno
Tekno has always been a 'fashion killer' right from his breakthrough years,
He probably will be a stylist if not for music because of the way he always drips,
He understands the rules of fashion and has carved out his own brand.
The sensational singer and record producer is a top-notch fashion star.
Tekno is one of the top best dressed artistes in Nigeria currently.
Recently Tekno released a solid body of work Titled "Old Romance", Don't forget to check it out on your way out.
9. Phyno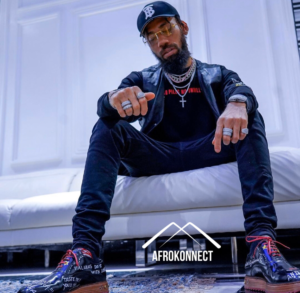 Phyno has never been caught 'unfresh', in fact Phyno will never be caught unfresh,
The indigenous rapper and record producer have carved out a niche for himself with enviable sense of fashion.
Its more or less a waste of time describing Phyno's creativity in dressing as its not explainable.
Even his fellow celebrities admire his fashion sense to the extend that they start coping his style.
Phyno has worked effortlessly on his outfit and designs to be ignored,
In fact the Indigenous rapper is not just among the best dressers In Nigeria but in Africa as a whole.
8. D'banj
The koko master established himself as a force to recon with not just being an entertainer but as fashion god.
D'banj has been in the game for years and if you follow him closely, the way he carries himself and drips in different outfit is second to none.
D'banj has shown that he can also make an excellent model.
In 2018, the singer was one of the models who walked the runway during the African Fashion International Week in South Africa
SEE ALSO – Top 10 best Music Record label in Nigeria
I know some people might criticize this list for including D'banj,
But with no atom of doubt The Koko master has proved himself as a worthy fashionista in the industry.
7. Patoranking | Best Dressed Male Musicians in Nigeria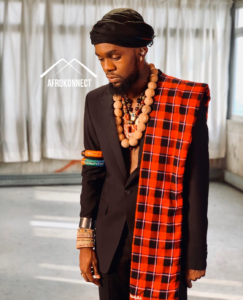 The dance hall sensation Patoranking is not only known for his Vocals but his dress sense is surely one of the best in the industry.
He has a perfect body, Charisma, good look and he sure knows how to combine different styles together.
He has been given different endorsement all because of the way he dressed.
Over the years Patoranking has made a couple of headlines for his dress sense, positive ones indeed,
The guy knows what to wear, how to wear and when to wear it which makes him a special stylist.
6. Timaya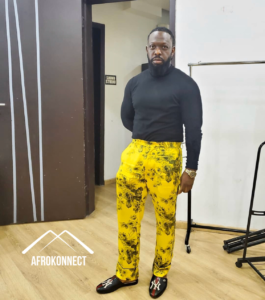 If you are not following Timaya on any social media you have to start now.
Timaya immaculately swings in many ways, from casual to hip to trendy and even native attires.
SEE ALSO – Tiwa Savage Biography, Net worth and more 
Timaya over the years has transformed not only his music but has successfully transformed himself to a stylish god.
Best Dressed Male Musicians in Nigeria 2023
BONUS POINT:- Skiibii Mayana 
When we made this list few years back, a lot of our readers across social media have strongly called for the inclusion of Skiibii,
For that reason we decided to include Skiibii as a bonus point in our 2023 updated version of best dressed Nigerian musicians,
Skiibii is a Nigerian Singer and songwriter that's also known for his fashion style,
He has a song "Daz how Star Do" where he empathizes on how he'll never be caught unfresh,
He's a well recognized drip lord within and outside Nigeria,
Come to think of it, Skiibii should've been on this list initially,
So now that Skiibii is on the list, let's move on with the article.
Bonus: Adekunle Gold
Adekunle Kosoko is the real name of popular Nigerian Afro beat, highlife and songwriter "Adekunle Gold".
He is also a talented musician, graphic designer and the husband of popular female musicians Simi.
You will agree with me that Adekunle Gold has transformed completely over the years,
Let's just say he found the right combination to his style and the last missing piece of the jigsaw.
He switched up completely in terms of music and fashion,
even the type of sound he puts out currently is different from his early career songs,
So, while I was writing this article I thought he should be included because he deserved the spot.
Best Dressed Male Musicians in Nigeria 2023
5. Davido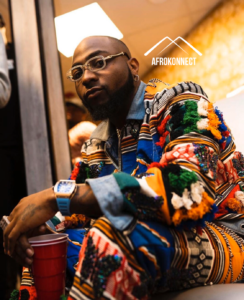 Our very own OBO with his exotic 30 billion gang and CR7 gold chains couldn't have missed this chart.
Davido exonerates himself from flashy and colourful attires.
He keeps it simple yet classic and expensive.
Some fans might argue that Davido only drips because he's rich,
However, if you take a close look at his outfit and how he rocks them you'll realize that OBO actually knows how to rock his attires.
I know some 30BG fans would have love to see OBO In the top 3 but the list just got tougher.
4. Kizz Daniel
The top 3 spot is said to be the most toughest while making a list,
However, even the 4th spot is debatable and a hard one to call in this case,
Kizz Daniel as we all know, since his breakout he has been one of the hottest not just for his music but for his dress sense just like everyone on this list,
His ability to combine colors together and still make perfect sense can be compare to none in the industry.
His personal style can be described as flamboyant and there no doubt everyone will skip when he walks into any place.
3. Burna Boy
This list can't be complete without including the Odogwu himself,
Burna boy has been one of the most unique stylists in Nigeria,
Looking for a model in fashion?
Someone whose dressing reminds you of your past with a little glimpse of your future? Then I highly recommend Burna boy. 
He is not just an African Giant in music, he's equally telling an inspiring story, reminding you the struggles in life with his style of fashion.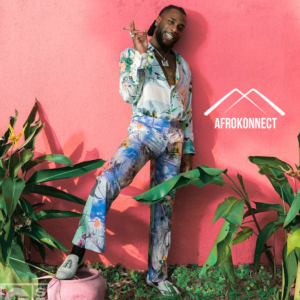 The way Burna Boy graces the red carpet before shows needs to studied,
For example when he was nominated for the 2020 Grammy awards,
Burna boy's outfit and appearance became a headline after the shows.
Now that we've seen from top 8 best Dressed let's make way for the 2nd spot.
2. Wizkid | Best Dressed Male Musicians in Nigeria
The almighty Wizkid, Machala or Starboy as he's fondly called by his fans is in the 2nd spot of our best dressed Nigerian Musician in 2023.

Wizkid isn't just a "starboy" in terms of topping charts in music, he is a "starboy" in every ramification.
He can be described as one of the best dressed Nigerian singers currently.
In 2016, Vogue named Wizkid Nigeria's best dressed pop star and described his style as "a thoughtful and fun approach to wardrobe".
In 2018, Wizkid walked the runway for international fashion brand Dolce and Gabbana alongside super model
Naomi campbell.
Wizkid looking stainless modelling for Dolce and Gabbana aye ???????? pic.twitter.com/WnVaEMdts5

— HeavyWeight (@Chidubem_OH) June 16, 2018
MUST READ:- Wizkid and Davido Net Worth, Who is Richer ? 
Wizkid has a way of wearing the simplest things and making them spontaneous on him.
He's a good dresser and ought to be on the number one spot on this list.
I am sure even people from the other side who don't listen to Wizkid will agree with me that Machala is good dresser,
That guy is a trend setter as we've seen in 2023,
When Wizkid wore a simple palm to the Headies, everyone started rocking Soft Palm.
A fan of the artist identified as "Ayanfe viral" disclosed that Wizkid bought his Gucci shoes for 200,000 Euros,
The fan also claimed he saw the receipt of the shoes purchased by Wizkid.
1. Ice Prince Zamani is the best dressed Nigerian celebrity musician in 2023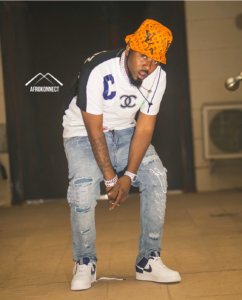 A familiar name in the usual list of best dressed musicians in Nigeria,
Ice prince is no doubt one of the best dressed Nigerian musician and among the best in Africa.
On this List we placed the Jos ambassador and Lagos city Hustler on the 1st spot,
Ice prince has invested a whole lot in his outfit and he deserve to be topping the list,
Because of the way he drips hard several sources suggest he even owns a boutique.
The most interesting thing of it all is Ice prince can wear the most simplest things and he'll still look stunning.
MUST READ: Why Ice Prince is Struggling with his Balance in the music industry.
Other Notable Recognition
Peruzzi
Olamide
Rema
Bella Shmurda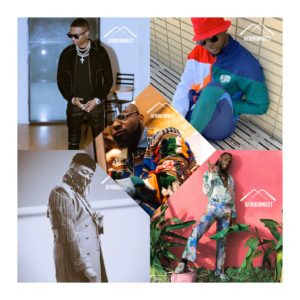 So Who Do You Consider As The best dressed Nigerian Artiste in 2023?
Which Artiste Do You Think Deserves To Be In This List And Replace Who?
Let's hear your thought via the Comment section.