Uti Nwachukwu Biography, Career Journey and Net Worth in 2023 via Afrokonnect.
The famous Uti Nwachukwu is a Nigerian TV presenter, event host, actor, model and also the winner of Big Brother Africa,
Nwachukwu was the winner of the "All Stars reality show, A season of big Brother Africa in 2010,
He is a serial entrepreneur and the owner of Kenzie beard essential, a grooming product for men.
Now that was a little background information about Uti Nwachukwu, Let's go straight into the agenda of the day.
Uti Nwachukwu Biography, Educational Background and Net Worth in 2023
So, first thing first Uti Nwachukwu was born on the 3rd of August 1982 in Ughelli, Delta State, Nigeria,
Uti drives his Origin roots from the Aboh Kingdom, Ndokwa-East local government area of Delta State.
Legally his parents answer the name Mr and Mrs Nwachwukwu,
He was the last child they gave birth to in a family of six children,
During his early beginnings Uti attended the Igbinedion Education centre for his secondary education,
After completing his secondary school education Uti Nwachwukwu proceeded with his education as expected,
He went ahead to study Computer Science and Education from the University of Nsukka,
After securing his diploma degree he yet again bagged another Bachelor of Science degree from the Benson Idahosa University, Benin City.
That was the end of his education qualifications, shortly after his graduating Uti Decided to chase his passion,
So now we're going to discuss about Uti professional career since we've had a glimpse of his educational journey.
Career As An Actor
Uti Nwachwukwu was regarded as the most gifted and outgoing among his peers while he was still in school,
His friends usually described him as a prankster because he derived joy in making fun of his friends and family,
He loves to act and as a result he appears in virtually all the dramas, Playlets and even stage choreography during his school days,
Gradually Uti Nwachwukwu became an authority amongst his peers and was known as the one who always had the Craziest Ideas.
Uti Nwachukwu Biography, Career Journey and Net Worth in 2023
Uti Nwachwukwu loved breaking the rules and would convince his siblings and friends to do the same,
He worked as a banker shortly before he started featuring in reality shows,
Uti first featured on the Nigerian reality TV show tagged the Next Movie Star, where he came second.
His curiosity and adventurous nature led him into the Big brother House,
What many sources won't tell you is that in 2008 Uti Nwachwukwu participated in the Big Brother Africa 3 reality show and was the third housemate to be evicted,
Instead of giving up Uti kept on pushing and grinding,
His fanbase was gradually increasing during this time so he decided to returned to the house in 2010,
On his second return he was known as the housemate who always teased other housemates,
Finally Uti rose to prominence in the entertainment industry after he was declared the winner of the All Stars season of Big Brother Africa in 2010.
After he came into the Limelight, A lot of people have accused Uti of being a Gay,
In response to that Uti Nwachukwu has this to say;
As usual the Big Brother reality tv show was a turn around in his career,
At the end of the show Uti Nwachukwu was awarded a cash price of $200,000 for winning the Big Brother Africa in 2010.
When he returned to Nigeria Uti started getting roles and features in big movies and several collaborations.
Uti Nwachukwu Biography and Net Worth in 2023
Movies
Some of the movies Uti featured in includes but not limited to the following;
Fear Not – 2009

Bursting Out – 2009

Tinsel (Season 3) – 2010

Red Hot – 2013

Devil in a Dress – 2014

The Inn – 2016

Breathless – 2016

Duplicity – 2016

In the Cupboard – 2016

Clueless – 2016

Love is in the Hair – 2016

10 Days in Suncity – 2017

Whose Meal Ticket – 2017

Trials of Mape – 2018

Mummy Dearest (The Wedding) – 2018

Malice – 2019

Chief Daddy – 2019
Uti's Music Career
Asides his acting prowess Uti has a couple of music projects to his credit,
He released his debut album Go Down in 2010, that was about the same time he emerged the winner of BBA.
According to him Music helps him cope with problems,
However, even though a lot of fans love his songs Uti doesn't regard music as a career rather something he does for personal pleasure.
Well, Uti Nwachukwu has put in a lot of efforts and hard work into his career,
Proudly we can say his hard work never went unnoticed,
Over the years he has been recognized and awarded by several Brands among which are;
Uti Nwachukwu Awards And Nominations
Best New Actor at the GIAMA Awards – 2012

TV personality of the Year at the Mode Men Awards – 2012

Benson Idahosa Honour Award in appreciation and recognition of his role in Advancing the Entertainment Industry – 2015

Glam and Essence Award for the Most Stylish TV Presenter – 2015

Scream All Youth Award for the Favorite Youth Actor – 2015

Special Recognition Award for On-Air Personality at the African Entertainment Legend Award – 2015

Nominee at the African Movie Academy Awards for the Best Actor in a Supporting Role – 2016
Uti Nwachukwu Net Worth in 2023,

 

Endorsements Deals and philanthropic works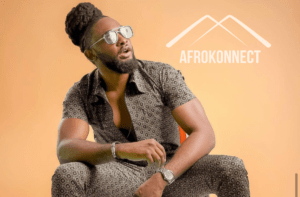 Now that we've seen a bit about Uti Nwachukwu Biography, educational background and Career Journey so far,
Let's also look at his philanthropic works as well as his endorsements deals and net worth.
In 2011, Uti and his fan club started the Uti Lead's the Stars charity project to cater for the needs of widows In Nigeria,
The charity uses donations from Uti's fans, friends and supporters to put smiles on the faces of widows all over the country,
The project is done once every year so as to plan and also give time for implementation and Improvements.
Uti Nwachukwu also has a partnership deal with the European Union and the British Council to raise awareness of the stigma of rape,
He has been able to bring Sexual Assault Referral Centers (SARC) to different states across Nigeria.
ALSO READ:- Mercy Macjoe Biography, Career info and Net Worth 
Uti Nwachukwu

 

Net worth in 2023
Because of his success and the quality contents Uti has been putting over the years,
His fanbase and Revenue has been on the rise since his breakout year,
Aside Acting and Music Uti Nwachukwu has his own businesses running underground,
One his his investment includes the Kenzie beard essential, a grooming product for men.
Uti Nwachukwu is currently one of the richest and most influential actor in Nigeria,
From his multiple streams of income Uti Nwachukwu net worth is estimated to be  $1.5 million,
This equals over 673,464,000 Nigerian Naira in todays exchange market.
Uti Nwachukwu Biography and Net Worth in 2023
In the Interview with Pulse Tv below Uti opens up about his personal life and more, Watch it and enjoy;
Profile Summary
| | |
| --- | --- |
| Full name | Uti Nwachukwu |
| Date of birth | 3rd of August 1982 |
| State of origin | Delta State |
| Marital status | Single |
| Years active | 2009 – till date |
| Nationality | Nigerian |
| Net worth | $1.5 Million |
SEE ALSO:- Fella Makafui Biography and Net worth 
We hope you enjoyed this publication about Uti Nwachukwu Biography, educational background, Career Journey and Net Worth in 2023 via Afrokonnect.