Welcome to this post about Moses Bliss Biography, Career, Relationship, Net Worth & Age, via Afrokonnect.
We will be exploring more about one of the most interesting gospel ministers from Nigeria,
Moses Bliss is well-known as a musician and vocal instructor representing the West African country.
He's a native of Akwa Ibom State, where he was born on February 20th, 1995.
His June 2019 single "Too Faithful" became a huge success and made him a household name.
From then it has been an upward trajectory, and in this post we will take you through his career and background information.
Moses Bliss Biography, Career, Relationship, Net Worth and Age
Early Life and Background Information
Moses Bliss is a gospel minister that was born in Nigeria and currently resides in Abuja.
For the records, it was on February 20, 1995, in the state of Akwa Ibom, Nigeria, that he was born.
He is the CEO of TEM Planet and the music director of the Engraced Music Crew (TEM crew) on piano, drums, and as a vocal coach.
Moses attended the National Open University of Nigeria for his academic pursuits.
King Imoh and Inyene Sunshine are Moses' younger brothers and sisters, respectively.
Also, he has a set of identical twin cousins named Victor and Victoria Michael.
On his Facebook profile in June 2021, Moses Bliss acknowledged the existence of his mother and expressed gratitude to her for the encouragement she had provided him throughout his formative years.
Moses Bliss Biography, Career, Relationship, Net Worth and Age
Profession that is a Pleasure – Career Path
At the age of 18, Moses Bliss began singing gospel music, and his pastor, Pastor Chris Oyakhilome, who is also the creator of LoveWorld, found him and encouraged him to continue (Christ Embassy).
After the release of his debut single, "God is Real," in 2014, he has collaborated with a wide variety of gospel musicians,
Including Festize, Chizie, Mercy Chinwo, Lyrical HI, and many others. His first single was titled "God is Real."
In addition to being signed to the LoveWorld record label,
Moses has been featured on albums by a variety of different performers, including Joe Praize and Chris Morgan, amongst many others.
He was presented with a check for one hundred thousand dollars by Pastor Chris Oyakhilome after his song "You I Live For" took home the prize for best music of the year 2020 at the LIMA Awards.
Moses Bliss Biography, Career, Relationship, Net Worth and Age
The Accomplishments and Milestone of Moses Bliss
Moses Bliss is a recipient of both nominations and awards in a number of different categories.
At the LIMA Awards in the year 2020, he was honored with the prize for Best Music of the Year for his song "You I Live For."
The Songs of Moses Bliss
Several gospel singles, such as "Too Faithful," have been issued by Moses Bliss in the past.
"Bigger Daily," "You I Live For," "E No Dey (Fall My Hand")," and "Depend on Me" are some of the songs in this album.
Where exactly does Moses Bliss make his home?
At the moment, he calls Abuja, Nigeria, home. There, he is devoting more of his time to producing gospel music for his followers.
Social media handles
You can follow Moses Bliss on Instagram at @MosesBliss and on Twitter at @MosesBlisslive.
Moses Bliss is quite active on social media platforms like as Instagram, Twitter, and Facebook and has amassed a large number of followers on his social media account.
Moses Bliss gifts two artistes and his barber of nine years brand new cars in 2023
Minister Moses Bliss is a prominent figure in the world of gospel music and is known on a global scale.

In 2023 he was in the news for donating three brand new cars to his barber and two musicians who had recently secured contracts with his record company, SPOTLITE.
Ebuka, who was just recently signed to Spotlite a few months ago, and Doris Joseph, who was discovered by Moses Bliss from Bayelsa through his music challenge, are the fortunate recipients of the singer's kindness.
Also, KIint Cuts, a barber and hairstylist based in Abuja who has been cutting Moses Bliss's hair for the past nine years and has been working under the tutelage of Moses Bliss, was given a brand new car as a thank-you gift.
One of the many ways that Moses Bliss encouraged and supported budding stars and aspiring businesspeople was by providing them with brand new Honda and Lexus automobiles as a gift.
Current Estimated Net Worth of Moses Bliss
The sum of money owned by Moses Bliss has been estimated,
In 2023, it is anticipated that the wealth of prominent gospel musician Moses Bliss, who resides in Nigeria, would range anywhere from $150,000 to $300,000 dollars.
So you might be wondering what is Moses Bliss's current estimated net worth in Naira?
Well, it is estimated that Moses Bliss has a net worth that is anything from 69,046,500 to 138,093,000 Nigerian Naira.
RECOMMENDED:
Moses Bliss Biography, Career, Relationship, Net Worth and Age
Profile Summary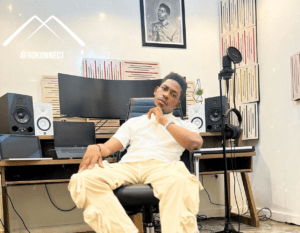 Birth Name
Moses Bliss
Place of Birth
Akwa Ibom State
Date of Birth
February 20th, 1995
Age
–
Record Label
LoveWorld record, TEM Planet
Nationality
Nigerian
Career
Songwriter, pianist, drummer, vocal coach, singer
Twitter
@MosesBliss
Net Worth
$150,000 – $300,000 (69,046,500 to

138,093,000

Nigerian Naira)

Instagram
@MosesBliss
Year Active
2014 till date
On that note, this brings us to the end of this post about Moses Bliss Biography, Career, Relationship, Net Worth & Age, via Afrokonnect.
We will like to know what you think about him, kindly drop a comment before you leave this page.