Welcome to Dj Cuppy Biography, Net Worth in 2023, Cars and Relationship Life Via Afrokonnect.
In this article we would reveal to you some interesting details about the fast rising Nigerian-international Disk Jokey.
Before we dive in, let's look at Dj Cuppy Profile,
Dj cuppy is a prolific and a very influential person, She is the daughter of the oil mogul Femi Otedola.
Cuppy has enjoyed a reasonable level of success in the Nigerian and UK entertainment industry.
Dj Cuppy Biography, Dj Career and Net worth 2023
Florence Ifeoluwa Otedola professionally known as Cuppy is a Nigerian disc jockey and music producer.
She is the first daughter of Nigerian businessman Femi Otedola,
While most people know her father, a lot of People still don't know her mother and Dj Cuppy's Mum is "NANA Otedola".
Dj Cuppy grew up in Lagos and moved to London when she was age 13, she was born on the 11th of November 1992.
According to our sources Dj Cuppy use to reside in Ilupeju for six years before moving to Ikeja where she attended Grange School in Lagos, Nigeria.
Dj cuppy finally relocated to London for her GCSEs and A-Levels.
Cuppy graduated from King's College London in July 2014, with a degree in business and economics.
She later earned a master's degree in the music business from New York University in 2015.
Professional Dj Career
Before we continue the Dj cuppy biography and all that, here's a video of cuppy doing what she loves below;

It'll surprise you to know that Dj cuppy has done a lot not only In the Nigerian industry,
She has earned herself all the credit she gets,
In 2014 Cuppy was the official DJ at the famous MTV Africa Music Awards in Durban, South Africa.
Again, Cuppy played at the historic Tatler and Christie's Art Ball in London,
and at the Financial Times Luxury Summit in Mexico City simultaneously.
In the same year (2014) Dj cuppy went on to release "House of Cuppy" as her first official compilation mix in London and Lagos, Nigeria.
The Compilation got her more fan base and recognition,
She decided to launch the compilation officially in New York on September 2, 2014,
While the House of Cuppy was still buzzing she still produced an EDM-esque remixes of songs by leading afropop artists then.
The Cuppy Foundation
Fast forward to 2018, Dj Cuppy launched the Cuppy Foundation.
The Cuppy foundation is a philanthropic company that has helped a lot of less Privileged people,
Not only Nigeria but The cuppy Foundation has gone worldwide, Her philanthropic work is too numerous to mention.
In November 2019 the cuppy foundation organised the Gold Gala and raised over N5 billion for the Save the Children initiative,
Nigerian businessman Aliko Dangote and her father Femi Otedola also donated to support the project.
Dj Cuppy relationship and Boyfriends
Well most celebrities like to keep their relationship life private,
However, similarly to her Sister "Temi Otedola" who is currently in an open relationship with singer Mr Eazi,
Dj cuppy is known to flaunt anyone she's dating on social media.
Since her rise to stardom Cuppy has been in a couple of high profile relationships.
She previously dated former Nigerian international footballer who plays for Beijing Enterprises "Victor Anichebe".
At the moment Dj cuppy is currently dating music entrepreneur and DMW mogul Asa Asika.
Dj Cuppy Endorsement Deals and Net worth in 2023 
Everyone knows Dj Cuppy's Father "Femi Otedola" is Rich and influential,
However, aside her fathers influence and Wealth,
Dj cuppy have earned herself a self worth, a lot of Endorsements and richest.
More so, Dj cuppy also charges to Dj at any event she appears as a guest,
Dj cuppy makes music featuring other A-list musicians,
In an interview, Cuppy talked about how Tekno Pushed her to do music,
She has featured the likes of Zlatan, Tekno, Mr Eazi, and Rema among others.
In addition, her music generate a huge amount of wealth for her through streams.
Dj Cuppy Net worth in 2023 (Naira and Dollars)
Dj Cuppy was appointed by Nigeria's Minister of Tourism, Culture and National Orientation Mr. Edem Duke,
She was appointed as the Tourism Ambassador for the country's "Fascinating Nigeria" campaign in 2014.
On March 20th, 2018 Dj Cuppy became one of Pepsi's DJ Ambassadors alongside three other entertainers in Nigeria.
Dj Cuppy appeared in Pepsi "#NaijaAllTheWay" all-star commercial ahead of the 2018 World Cup in Russia.
On June 5, 2018, Cuppy was announced as a Global Citizen Education Ambassador.
On November 28, 2018, Cuppy was announced as an Ambassador For Save The Children campaign in UK.
Again, on the 7 July 2020 Dj Cuppy sealed a deal with U.k Based Music Company "Platoon" as an Artist.

With Performance fee, Endorsement deals and streaming royalties put together,
Dj Cuppy is said to have an estimated net worth of $1,640,577, which equals around 700,000,000 Nigerian Naira in 2023.
Dj Cuppy Biography, Net Worth in 2023 and Relationship Life
Profile Summary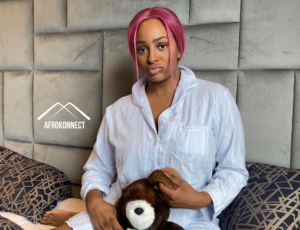 | | |
| --- | --- |
| Real name | Florence Ifeoluwa Otedola |
| Date of birth | 11th of November 1992 |
| Country of Origin | Federal Republic of Nigeria |
| Source of Wealth | Entertainment/Endorsements |
| Net worth | $1,640,577 (₦700 Million) |
We Hope you enjoyed the article about Dj Cuppy Biography, Net Worth in 2023, Cars and Relationship Life Via Afrokonnect.
RECOMMENDED:
Do not forget to share this article with your friends on social media. Good bye and we hope to see you again.