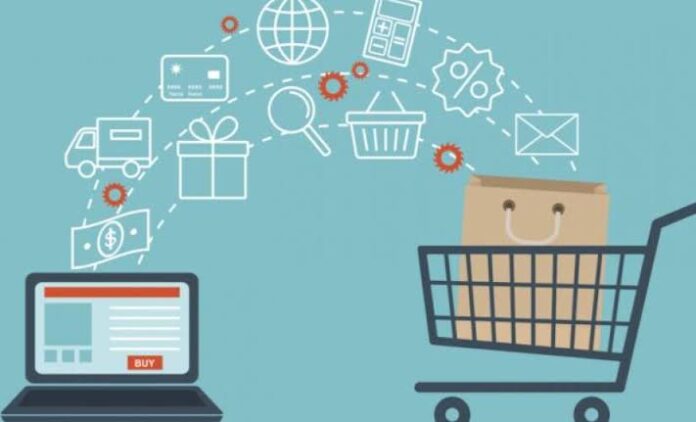 Welcome to this post on Tips & Strategies to Convert Web Traffic into Sales in the African Market, via Afrokonnect.
In the 21st Century and the African market,
A huge deal of importance is driven towards having an online presence for your business/brand in Africa as it is a major driving force to ensure its success.
This has prompted various business owners to forget some important aspects as they focus on putting their business on the web.
Such businesses forget that traffic alongside an online presence is equal to sales and one can't succeed without the other.
To ensure that a business receive a huge number of sales,
It is important to ensure that you discover multiple means to drive traffic to your site,
As the ultimate objective of any online business in Africa is to ensure they have huge traffic and convert them into huge conversion (sales).
The hardest part of an online business is how to convince visitors to patronize your brand i.e. converting traffic into sales.
For newer businesses – this can challenging as online users feel secure patronizing well-known brands,
Which leaves yours at a detriment from the start.
It is important to start planning carefully while implementing the tips and strategies I will be outlining in this article hence driving sales.
To covert web traffic into sales requires you implementing a massive and comprehensive approach,
Such as an effective web design, a personalized content, a data-driven optimization, Etc.
Reading this article is a huge advantage to you as I will providing you with secrets big brand use to convert their enormous traffic to enormous sales hence resulting in massive revenue for these brands.
Reasons Why Converting Current Traffic Is More Important Than Acquiring New Traffic in Africa
According to research by various agencies in the African market,
It has stated that out of the 100% of visitors on your site,
70% are interested in the products and services you offer,
While 30% stumble upon your site by mistake and aren't interested in your products/services.
It is important to focus on the 70% and ensure they purchase products instead of just browsing through your site and not purchasing anything.
There is a common trend among business owners on the online space in Africa,
As they aim at acquiring more traffic to the ones they have instead of converting the present ones, these businesses engage in:
Targeting uninterested traffic sources;
Targeting other niches aside theirs.
Also, the brands/businesses usually get their wishes fulfilled by getting massive traffic,
But their conversion rate drops as the new audience aren't interested in their products and services.
1) It helps learn more about your customers' behavior:
By focusing on how to convert current traffic – it will help you understand your customers better and understand their behavioral pattern on your page.
It can also aid in understanding the customers' needs on your site and focusing on how to address these issues.
2) Keep track on your customers' behavior:
Converting existing customers' traffic will enable you have a deeper understanding on their journey through your site and help in gathering the information needed to simplify the customers' experience.
Read Also:
3) Improve your website:
By focusing on converting the existing customers' traffic to sales,
It helps you understand the difficulties customers face on your site and tackling them effectively will enable you simplify the customers' experience.
4) Help position your brand in the African market:
By focusing on customer conversion, it'll enable you build a better brand for your customers,
Hence making your customers happy, generating higher revenue and positioning your brand among top brands in your chosen niche.
5) Reduce your spending while generating higher revenue:
Happy customers are sure to refer others to your brand hence reducing the amount you will be needing in ads spending while generating the same if not greater returns.
Tips & Strategies to Convert Web Traffic into Sales in Africa
Having enormous traffic doesn't translate into higher revenue as you need to have strategies,
Which will ensure that the enormous traffic recorded on your site translates to higher revenue.
Here are some tips and strategies which will ensure that web traffic is converted into sales:
1) Having an Email List:
To convert traffic into sales on your website,
It is essential to ensure that you have the capacity to communicate with customers down to the sales funnel.
One of the most effective strategy used by top business owners in the African market is having a solid email marketing plan,
But it entails you convincing your customers to opt-in to your email list.
If you have crossed the most difficult part of convincing them to join your email list, gotten their email addresses and added them to your email list.
It is essential that you welcoming those customers with messages and provide them with a detailed information about your brand hence encouraging them to trust your brand.
At this stage it is important to provide your customers with enormous value,
Which will make them attracted to your brand and patronize the services your brand offers.
2) Attracting the Right Traffic:
It is important to attract massive traffic to your site but it is also important you don't target anyhow audience,
Audience who won't be interested in the products and services that is offered by your brand.
Tweaking or auditing your SEO strategy can aid effectively in putting forward your brand to the right audience and that will lead to conversion of web traffic.
You can also advertise your brand on the right social media platform.
E.g. if you are selling Fashion outfits – platforms like Facebook, Instagram will favor you over platforms like LinkedIn and Twitter.
3) Analyze your Competitors:
Here, you are encourage to carefully and legally analyze your competitors to ensure that you find a way to attract customers from their brand to yours.
You need to put up your brand to your target market and show them how your brand or business is different from the others in the African market.
4) Encourage Customers Reviews:
You need to ensure that you provide a pathway for customers to leave their reviews either positive/negative,
As this will help you program your brand according to the expectations of your customers which will build customers' conversion.
African Customers are sure to check your site reviews and respond to either the positivity or negativity of the reviews,
So it essential to address negative reviews quickly to show a sense of responsibility and trustworthiness of your site.
Conclusion
To convert web traffic into sales it requires a thoughtful strategy and some of the ones listed here can be carefully implemented.
Focusing on customers' conversion instead of customers' acquisition can help in maximizing the full potential of your business/brand.
These strategies listed above if implemented effectively and strategically can increase your chances of converting enormous web traffic of your site into valuable sales,
Hence skyrocketing the revenue made from the site.
Thanks for reading and I hope to see you another time on Afrokonnect.ng.