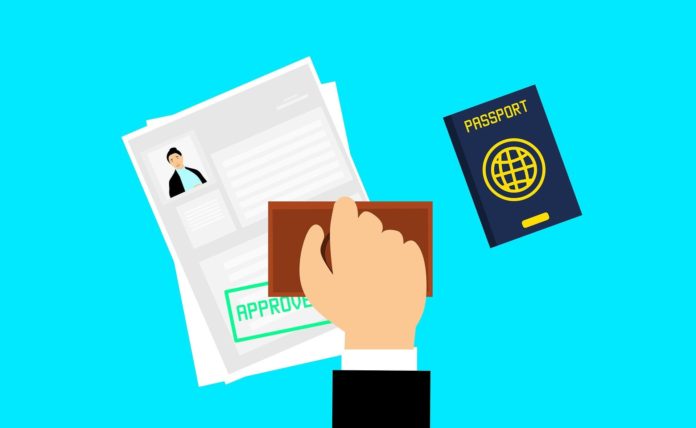 In this article you'll discover all the visa free countries for Nigerians and Visa Requirements for Uk, Us and Canada via Afrokonnect.
With your Nigerian international passport you can enter a number of countries free without visa. Some of these countries offer visa on arrival.
If you're traveling for study then you'll need to acquire a student visa because this countries only offer free visa for a short limited period.
SEE ALSO: 10 Best countries to Migrate to from Nigeria and have a comfortable standard of living.
What is the Meaning of a Visa?
The full form of visa is Visitors International Stay Admission.
In simple terms, It is an authorization paper which proofs that you are allowed to enter another country for a particular time period.
How many countries are visa free for Nigerians?
Nigerian passport holders can enjoy easy access into these countries without a visa.
Certain countries may only be visited for a limited period of time, while others have no time restrictions.
Make the most of these wonderful destinations without the paperwork.
Take advantage of golden beaches, island retreats, wildlife reserves and exotic cultures with these incredible holiday destinations.
Nigerian passports can currently enter Over 40 other countries visa-free.
Below is a list of countries Nigerian passports can enter free without visa:
African countries that are Visa free countries for Nigerians
Benin republic (visa free)

Burkina Faso (visa free)

Burundi (visa on arrival for 30 days)

Cape Verde (visa on arrival)

Cameroon (visa free)

Chad (visa free)

Comoros Island (visa on arrival)

Cote d'Ivoire (visa free)

Djibouti (visa on arrival)

Gambia (visa free for 90 days)

Ghana (visa free)

Guinea (visa free)

Guinea Bissau (visa free for 90 days)

Kenya (visa on arrival for 90 days)

Liberia (visa free)

Madagascar (visa on arrival for 90 days)

Maldives (visa on arrival for 30 days)

Mali (visa free)

Mauritania (visa on arrival)

Mauritius (visa free for 90 days)

Mozambique (visa free for 30 days)

Niger republic (visa free)

Senegal (visa free)

Seychelles (visitor's permit on arrival for 1 month)

Sierra Leone (visa free)

Somalia (visa on arrival)

Tanzania (visa on arrival)

Togo (visa free)

Uganda (visa on arrival)
American countries that are Visa free countries for Nigerians

30. Ecuador Barbados (visa free for 6 months)
31. Dominica (visa free for 21 days)
32. Haiti (visa free for 3 months)
Asian countries that are Visa free countries for Nigerians
33. Iran (visa on arrival)
34. Sri Lanka (electronic travel authorization)
35. Timor-Leste (visa on arrival for 30 days)
36. Bangladesh (visa on arrival)
Oceanian countries that are Visa free countries for Nigerians
37. Micronesia (visa free for 30 days)
38. Nauru (visa on arrival)
39. Vanuatu (visa free for 30 days)
40. Palau (visa on arrival for 90 days)
41. Tuvalu (visa on arrival for 30 days)
42. Samoa (entry permit on arrival for 60 days)
43. Fiji (visa-free for 4 months)
Nigerian passport holders do not need to make any prior visa arrangements to enter these countries.
All you need is a valid Nigerian passport, with 6 months validity remaining.
Above are the Visa free countries for Nigeria passport.
FAQ
How can I apply for a Visa as a Nigerian?
You can apply for a visa as Nigerian by simply going to the local consulate with the your international passport and application form which can be found online,
Fortunately, we have written a comprehensive article about How to Pay for Nigerian Visa Online (New or Renewal).
Which Countries are Visa Free For Nigerians Citizens?
A host of countries are visa free for Nigerian citizens which incude Bolivia, Cambodia, Ghana, Fiji, Samoa etc.
You can access the full list of all the eligible visa free countries in this article above.
How Do I Get An International Passport as a Nigerian ?
To get your international passport as a Nigerian all you have to do is visit the Nigerian Immigration Service Portal or Office in your start.
What are the Visa Requirements for Nigerians?
Entry Visa requirements:
International Passport Proof of sufficient funds, Accommodation, Return ticket.
You will also need to present 2-3 passport-size photographs, along with your visa fee.
Visa fees range from between US$50 – $250.
Visas will be issued on arrival, where your passport will be stamped at the airport or border control.
Visa free countries for Nigerians
What does E visa mean?
An e–Visa is an official document permitting entry into and travel.
Applicants obtain their visas electronically after entering required information and making payments by a credit or debit card (Mastercard, Visa or UnionPay).
How to Apply For Canada visa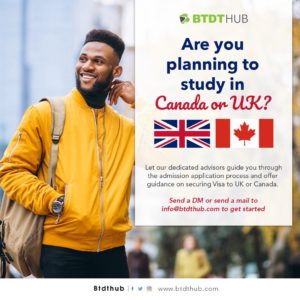 You can apply for a visitor visa online or on paper.
NOTE: You must submit your biometrics.
In most cases, you now need to give your fingerprints and photo (biometrics) after you apply. 
Why you should apply for Canadian visa online
No courier fees or mail delivery time, Your application is submitted instantly.
Avoid processing delays, Incomplete applications are returned to you.
Applying online helps ensure your application is complete before you submit it.
You get updates on the status of your application directly in your online account.
Who can't apply online for the Canadian visitor visa?
You must apply on paper if you're using one of the following travel documents from a visa-exempt country:
Alien's passport for stateless persons.

Other refugee travel document for non-citizens.
Here is a complete guide on how to apply for a Canadian Visa from Nigeria.
Canada Visa Application Fee
If you're planning to get a visa to Canada then you'll need a budget.
The application fee for a single entry temporary visa to Canada ranges from CAD$25 to CAD$100 and will be in line with the multiple entry application fee.
If you're traveling to Canada with your family then you should have a budget of  CAD$ 100 to CAD$ 500.
While the application fee for a study permit is up CD$25 to CAD$150.
Canada visa lottery
DISCLAIMER: Canada does not have a Canadian Visa Lottery.
Certain webpages advertising a Canada Visa Lottery Application are misleading international visitors.
Government of Canada does not issue visas through a lottery, and the promised application form does not exist.
Visa free countries for Nigerians
How to Apply for UK Standard Visitor Visa in Nigeria
Step 1: To get the Uk Visa the first thing to do is to go to click here.
2: When you are on the website above, you should follow the instruction that will show you how to create a user, fill application form, schedule an appointment and pay visa fee
Step 3: After submitting your application as explained above.
You will need to print the application form and application checklist which should be available upon completing the step above.
These application form and application checklist are to be submitted on your appointment date.
The other documents that should be printed or brought alongside are:
UK Visa requirements
A valid travel passport

Application Form – The UK visa form has to be filled online (the form stated above)

Evidence of permission to be in UK if you are not a national of the Nigeria. E.g visa, green card, residence permit etc.

Photocopy of passport data page

Letter of Invitation if invited by a person or organization.

Financial proof, original bank statement (6 months)

Birth certificate for children travelling with parents.

Applicant travelling on an official business should attach a letter of invitation/confirmation of training/conference, with full details of the Company's Authorized representative; physical address and phone numbers.

Supporting letter from sponsor/friend

Utility bills

Confirmed Hotel Booking:In the case where you have no one to invite you, you will need a valid hotel booking as proof of accommodation arrangement. Your hotel booking should be valid and should be verifiable if the embassy calls the hotel.

Many hotels will cancel your booking once payment is not received within 24 hours after booking, this could lead to visa refusal. 




Also, we would not encourage spending lots of money to book hotel when you have not received your visa. We have a solution for the hotel booking which you should see in order not to fall victim.
Final word: The success of your application depends on how impressive your financial documents are.
You need to show prove of consistent income of about NGN 200,000 and above to secure a Uk visa. 
For any income less that my speculated value, the embassy will find it hard trusting that you will come back to Nigeria after your visit to the UK.
Visa Free countries for Nigerians
USA visa application | American Visa Requirements
To apply for a USA visa you will need to follow a straightforward application procedure.
The US visa application is done at a US Consulate or Embassy in your country of residence following these simple steps:
Check if you need a visa.

Choose the type of US visa you will apply for.

Fill in Application Form DS-160.

Pay your application fee.

Schedule visa interview.

Compile the document file.

Attend the visa interview.

Wait for processing.
What are the USA visa Requirements?
The documents required for US visa application are the following:
An

application

form (DS 160 for non-immigrant

visas

or DS 260 for immigrant

visas

).

A passport which six months valid beyond your planned stay in the

US

.

Two photographs that comply to the photograph visa 

requirements

.
You might want to consider How to Apply for USA Business Visa,
We have written a comprehensive guide about the Requirements, Types and visa Fees.
How much is USA visa?
The application fee for the most common nonimmigrant visa types is $160.
This includes tourist, business, student and exchange visas. Most petition-based visas, such as work and religious visas, are $190.
K visas cost $265 and the fee amount for E visas is $205.
Visa free countries for nigeria passport
In a case you need a passport here is How to Apply for a Nigerian International Passport Online.
Conclusion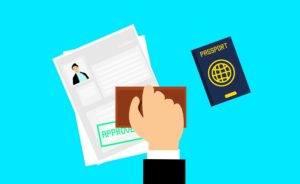 The above are not the best of European countries or the most economically vibrant countries in Europe.
They are the affordable countries that Nigerians can visit to strive for survival.
Just be ready for the outrageous tax system.
If there's anything you'll like to say please leave a comment below.
We Hope you've learnt something from this article, please kindly share.
Visa free countries for Nigerians In 2023.
So there you have it, above we have listed the countries you can Travel to with the valid Nigerian document.
Good Luck!