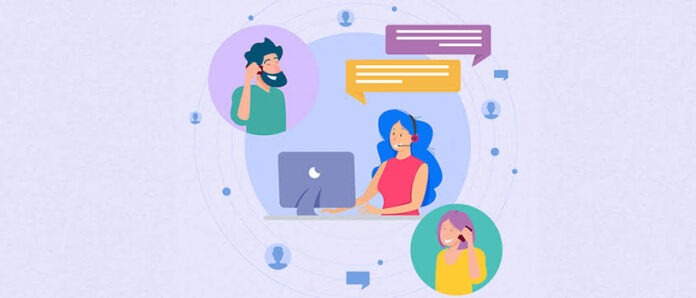 Welcome to this post on Social Media Marketing Strategies for small and medium scale businesses, via Afrokonnect.
The invention of social media has been very beneficial to a lot of business owners as various business owners has used various platforms such as Facebook, WhatsApp and Instagram to level up their brand, hence increasing revenue.
It has been proven that all businesses both large and small can't grow without having presence on social media and developing an efficient digital marketing strategy.
The competition in the market is growing very stiff and only brilliant social marketing plan is able to ensure that your business stands out from the rest.
Social Media has been poorly used as most business owners who are unaware of its potentials are busy wasting this vital asset on posting memes and viewing events of other people lives.
Our current generation has people of search engines such as Google, Bing, and Wikipedia to social media platforms and creating a strong presence for your business on social media can go a long way in ensuring that your business isn't outmuscled by other competitors.
Social Media Marketing
In Simple terms, this is the process of using various social media channels to promote/boost the reputation of your brand in the global market.
There are various ways in which social media marketing benefits businesses and they are:
Promote the brand's coverage
Build a community that's committed to the brand
Aid in the sales of products and services
Customer support to users using that platform
Advertisement of the brand's services
Provide accurate analysis of the brand's products
Note: According to Sprout Social Index (2021), social media has been used to provide various brands awareness by over 58% and the customer engagement by 41%.
Strategies to improve your brand's awareness on Social Media
1) Use of Chatbots:
This needs no extensive explanation as I have discussed about Chatbots in my previous article which can be located here.
In Social Media Marketing, the use of Chatbots is undeniable when trying to build a big brand on social media.
This is one of the major tool as it can be used in customer interaction and has proven to be capable of handling human problems with relative ease and refers tasking issues to the customer care unit with detailed explanation for prompt response.
Some who aren't literates at coding or difficult tech challenges would be wondering how it can be integrated into their business and may be looking to hire a programmer to carry out that task but platforms like Chattypeople helps with little fees attached.
2) Creation of an efficient Content Marketing Strategy:
In the promotion of any brand, content marketing is important and proper posting schedule as well as high-quality SEO content has proven wonders to the advancement of any brand's audience.
Creation of quality contents won't only provide you with audience but organic ones i.e. ones that are genuinely interested in your brand's products and services hence improving revenue with little or no cost.
Note: Relevant Hashtags is also a very important criteria and helps in brand building.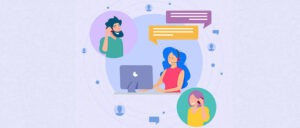 3) Interaction with customers is key:
Customers loved to be engaged with by brands as it shows that the brand cares for them and aren't only after their money; sometimes add humor to your content.
Here are some tips to follow:
Ask questions
Ask for opinion on some issues concerning your brand
Provide them with relevant information (Don't talk about your brand's product or service at all time)
Interact with them directly
4) Make your customers work for you:
The price of Advertisement is high nowadays both on Social Media and Search Engines – Physical adverts are limited so that's out of the option.
For Example: If Isaac is satisfied with the product that XYZ brands offers and Jonah needs a similar product – it is only proper for Isaac to inform Jonah about that brand hence bringing in new customers.
Note: Only Customers who are pleased with your brand's operation can refer them to friends or colleagues.
5) Have a Budget for Social Media:
Working without a budget is sure to ruin your brand's legacy as a proper budget is crucial for any brand success on social media.
A budget can provide funds which can be used to run Ads on various social media platforms hence improving your business outreach.
Funds can also be used to employ personnel to handle social media accounts as social content is more on a personal level so there is an 86% chance that a deeper connection can be established with customers through those social platforms.
How to create a Social Media Marketing Strategy
1) Set S.M.A.R.T goals:
The Word "SMART" looks weird because it is an acronym for Specific, Measurable, Attainable, Relevant, and Time-bound.
Once you follow this acronym as a guide for creating your Social media marketing strategy it will ensure Return on Investment (ROI).
2) Know your audience:
As I stated before social media deals personally with the customer so it is important that you know basic details of your customer like: Age, Location, Monthly income (if any), Job type, His/hers interest, Etc.
Tools such as Social Media Analytics can help a lot to gain valuable information about the customer regarding your brand.
All these data will provide you with insight and aid you in creating a strategy to break the market.
Read Also:
3) Have information on your competitors:
There is nothing like stealing of customers in business as customers leave a particular brand to another when he/she doesn't get the solution that is needed.
Knowing of your competitors entails that you study your competitors producers and take notes on what they are doing well and what they aren't doing well hence not making the same mistakes and gaining lots of customers.
4) Have a Social Media content calendar:
This ensures that you have a schedule which your customers can engage to, For Example: Mondays= Questions and Answers, Tuesdays= Suggestion Box, Etc.
This ensures that your contents are spaced out and easy to engage to.
Conclusion
Social Media Applications like Facebook, WhatsApp, Instagram, Etc., are dominating the marketing space rapidly as the global social media market as of 2022 was $193.52 billion and has grown to $231.1 billion in 2023.
This fact proves that major business are really looking into the social media market so for your business not to be left behind, hop on quickly.
Thanks for reading and we hope to see you another time on Afrokonnect.ng.