Top 10 Richest Nigerian Musicians and their estimated Net worth in Naira and Dollars in 2023 via Afrokonnect,
In this article I will give you a guide on some of the major ways this musicians earn their income and outline their Net Worth,
Recently, their has being an increase in the income of some of our favorite Nigerian musicians.
So, in this list is an estimation that comes from compilation of all endorsements deals, Streaming royalties, performance fee and Investments,
Note: Performance fee and endorsements deals is by far their most lucrative source of income,
So enough of the long talks, let's dive into the main topic.
10. Banky W Net Worth in 2023
On the 10th spot we have Olubankole Wellington who was born in 1981 popularly known as Banky W.
Banky is a known singer, actor and most recently a politician,
Mr Olubankole Wellington is running in multimillion contracts for giants brands like Samsung, Uber among others.
Studio albums
Back in the Building (2006)

Mr. Capable (2008)

The W Experience (2009)

R&BW (2013)

Songs about you (2017)

The bank Statement (2021)
Banky W has an estimated net worth of $9 million which equals 3,720,150,000 Nigerian Naira.
SEE ALSO:
9. Flavour N'abania Net Worth in 2023
Chinedu Okoli Popularly Known as Flavour N'abania or Simply Flavour is known for his hit song Ada Ada,
The highlife singer is one of the biggest singers from the eastern part of Nigeria.
Flavour is one of the most busiest performers in the country with high service charge.
With multiple endorsements and huge corporations within and outside the country i.e Bullet Energy Drink, Life Lager beer and many more.
Mr Flavour is currently one of the richest and the most influential artists in Nigerian,
Flavour N'abania has an estimated net worth of $10.2 million which equals 4,216,170,000 Nigerian Naira.
8. Timaya Net Worth in | Richest Nigerian Musicians in 2023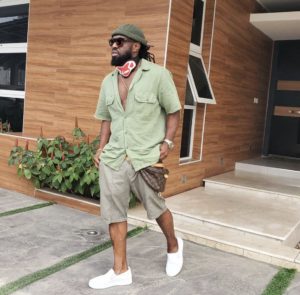 Enitimi Alfred Odom popularly known as Timaya takes the number 8th spot of our top 10 richest Nigerian Musicians,
Timaya has being in the industry since 2005 and it's no surprise that the plantain boy is on the list.
Did you know that Timaya is reportedly taking home around N8 million as performance fee,
He is also the founder of Dem Mama records, home to Nigerian Singer King Perryy. 
And, he has a multimillion contract running with Nigeria's leading telecommunications company 'Glo' and Cognac brand Hennessy, 
In 2011 Timaya was appointed a peace ambassador by Interreligious and International Federation for World Peace.
Cars
Timaya is obviously a lover of luxury cars and cloths, no wonder he made it to our list of best dressed male Nigerian celebrities, 
Here are the cars owned by Timaya:
2019 Rolls Royce Cullinan

Mercedes Benz G55 AMG

Porsche 911 Carrera

Mercedes Benz Maybach (2018 Edition)

Bentley Continental GT

Range Rover Sport
Houses
Timaya owns a house in Port Harcourt that is said to worth about N100 Million Naira,
Currently, Timaya has an estimated net worth of $10.5 Million Dollars which equals 4,340,175,000 Nigerian Naira.
Richest Nigerian Musicians in 2023
Before we proceed, here are 8 Lucrative Business Ideas for Music lovers and Musicians.
7. D'Banj Net worth in Dollars and Naira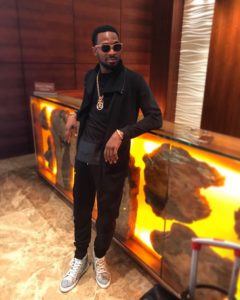 Oladapo Daniel Oyebanjo popularly known as D'banj or the Koko master,
D'banj is an amazing Performer and arguably one of the best out of Nigeria.
Aside the Lucrative performance fee D'banj takes home,
He is also the owner and CEO of CREAM PLATFORM, a company that was valued and estimated by an American firm to be around a $100,000,000.
Today D'banj is known to be a serious business mogul,
Aside Music, he has series of endorsements running with Ciroc, beats by Dre And so many other major brands.
Notably, D'Banj is vastly immersed in the information technology,
Particularly in the areas of value-added services and Content digital distribution.
For the records, D'Banj also owns MCOMM Ltd (Median Mobile Communications Limited) a Value Added Service Content Provider,
He owns D'Kings Men Media Limited (a 360 Media Company), which are responsible for his major digital moves in recent times.
On records, D'Banj has an estimated Net Worth of $15 million which equals 6,200,250,000 Nigerian Naira.
6. Olamide Net worth
When it comes to popularity, Olamide ranks among the most popular celebrities in the country,
He has featured in so many songs with other hip-hop and Afro/highlife artistes.
Apart from the success recorded in his music sales,
Olamide is a business man who has made his wealth through investments and endorsement deals.
He is also the founder and CEO of YBNL, one of the best record labels in the country.
SEE ALSO:
Olamide has several multi-million naira endorsements contracts with top brands like Guinness, Monster drink, Glo and Etisalat.
Recently, Sterling bank made him a brand ambassador for an undisclosed fee.
I have written about Olamide net Worth, his YBNL Deal with empire and More. I recommend you read it too.
5. Burna Boy net worth
Odogwu A.k.a Burna boy is an entertainer who enjoyed much of his success in and out of the Nigerian music industry,
His real name is Damini Ebunoluwa Ogulu and he is a Nigerian singer and songwriter.
He became popular in 2012 after releasing "Like to Party", the lead single from his debut studio album L.I.F.E (2013),
In 2017, Burna Boy signed with music label Bad Habit/Atlantic Records in the United States and Warner Music Group internationally.
More so, it was his third studio album Outside (2018) that marked his major-label debut.
Burna boy is also an award winning Nigerian artiste,
In 2020, he won Best International Act at the 2020 BET Awards.
We know that Burna Boy is among the richest entertainers in the country,
He songs are popular with record sales not only within the country but internationally.
Presently, Burna boy has many endorsement deals, one with STAR beer, which worth millions of Naira.

He has other investments, cars and even landed properties.

Cars
Burna boy has the following fleet of cars;
Range Rover autobiography

Ferrari 458 Italia

Rolls-Royce Dawn Convertible

Bentley Continental GT

G Wagon

Mercedes-Benz S-Class
I have written about Burna boy Net Worth, Biography and Everything you need to know about the singer,
You can check it out to find out about the Odogwu's current Net Worth.
Richest Nigerian Musicians in 2023
4. 2face Idibia Net worth – Tuface or 2baba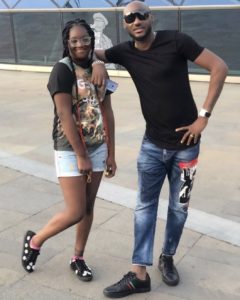 Innocent Ujah Idibia Popularly known as 2face or 2baba is one of the most decorated Nigerian Musicians,
Financially he's being able to secure the bag over the years and not make noise about it,
This list has 2face occupying the 4th spot of our top 10 richest Nigerian Musicians.
Over time 2face has successfully stayed relevant in the industry for more than 20 years,
He runs an endorsement deal with top brands like Glo and Campari.
Incase you don't know, 2face is a real estate investor, a liquified business owner and a consistent hit maker,
Also, 2face is also a philanthropist, with his foundation 2Face Idibia Reach-Out Foundation helping the needy all over the country,
Most especially his home town Otukpo in Benue state, Nigeria.
2face Idibia or 2baba as he's fondly called by fans has an estimated net worth of $18 million dollars which equals 7,440,300,000 Nigerian Naira.
3. Don Jazzy Net Worth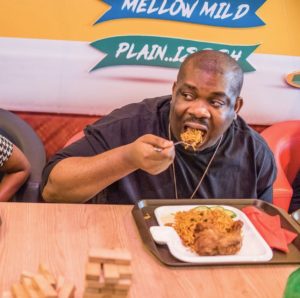 Micheal Collins Ajereh better known as Don Jazzy is a record producer, Singer and an entrepreneur,
It's no doubt that Don jazzy seats at the 3rd spot of the top 10 richest Nigerian Musicians.
Jazzy is the owner of arguably one of the biggest record labels in Africa (Mavin Records),
Mavin record recently received an offer that is reportedly to be in millions of dollars from Kupanda Holdings to help expand the label to Mavin global.
Scotch Whisky Johnnie Walker have endorsed the music producer as one of its ambassador,
Jazzy is into serious business aside music and also owns a recording studio,
To find out Don Jazzy's Current Net Worth check out our previous article about Don Jazzy Net Worth, Biography and Career as a Music Producer.
2. Wizkid Net Worth In Naira and Dollars in 2023 | Richest Nigerian Musician
Ayodeji Ibrahim Balogun professionally known as Wizkid or Starboy.
Wizkidoccupies the number two spot of our top 10 richest Nigerian Musicians,
He was reportedly to have been paid $681,200 to perform in India at a Royal wedding in Umaid Bhawan Palace.
The Star boy collaborated with Nike for his Starboy merchandise and he sold out the store twice.
Wizkid was paid to model for Dolce & Gabbana in Italy and Moschin.
He is currently on an endorsement deal with popular Vodka brand Ciroc with his customized Starboy Ciroc bottles also available.
Wizkid sold out 20,000 capacity O2 Arena in London for his Afro Republik concert twice in a row,
And, again he sold it 3 times in a row in 2021,
According to Forbes, Wizkid has an estimated Net Worth of $35 million which equals 14,382,900,000 Nigerian Naira making him one of the richest Nigerian celebrities. 
SEE ALSO – Naomi Campbell Net Worth, Modeling Career stats
1. Davido Net worth | Richest Nigerian Musicians in 2023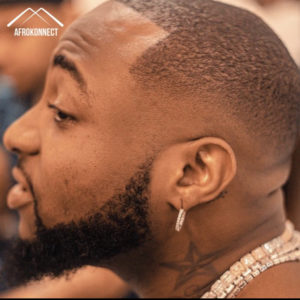 David Adedeji Adeleke popularly known as Davido or OBO is currently one of the biggest names in the country and beyond.
Davido has endorsements deals with top notch brands ranging from popular telecommunications company 'MTN'.
Also Davido sings an endorsement deal with Hong Kong based smartphone manufacturers Infinix.
A deal with AXE perfume, Travelbeta and so many other big cuts deals which was reportedly to be a lucrative one puts Davido at the 2nd spot of our top 10 richest Nigerian Musicians.
Davido is the owner of Dmw record, His song IF became the first African song to hit 100,000,000 views on YouTube.
The song also made it toBillboard R&B/Hip-Hop Airplay Charts.
Davido Net worth in 2023
According to Forbes, Davido's net Worth is estimated to be over $35 Million  "Check Davido's current Net worth".
Watch the Richest Nigerian Musicians
Above is a visual about the richest musicians in Nigeria from a different perspective, watch and enjoy.