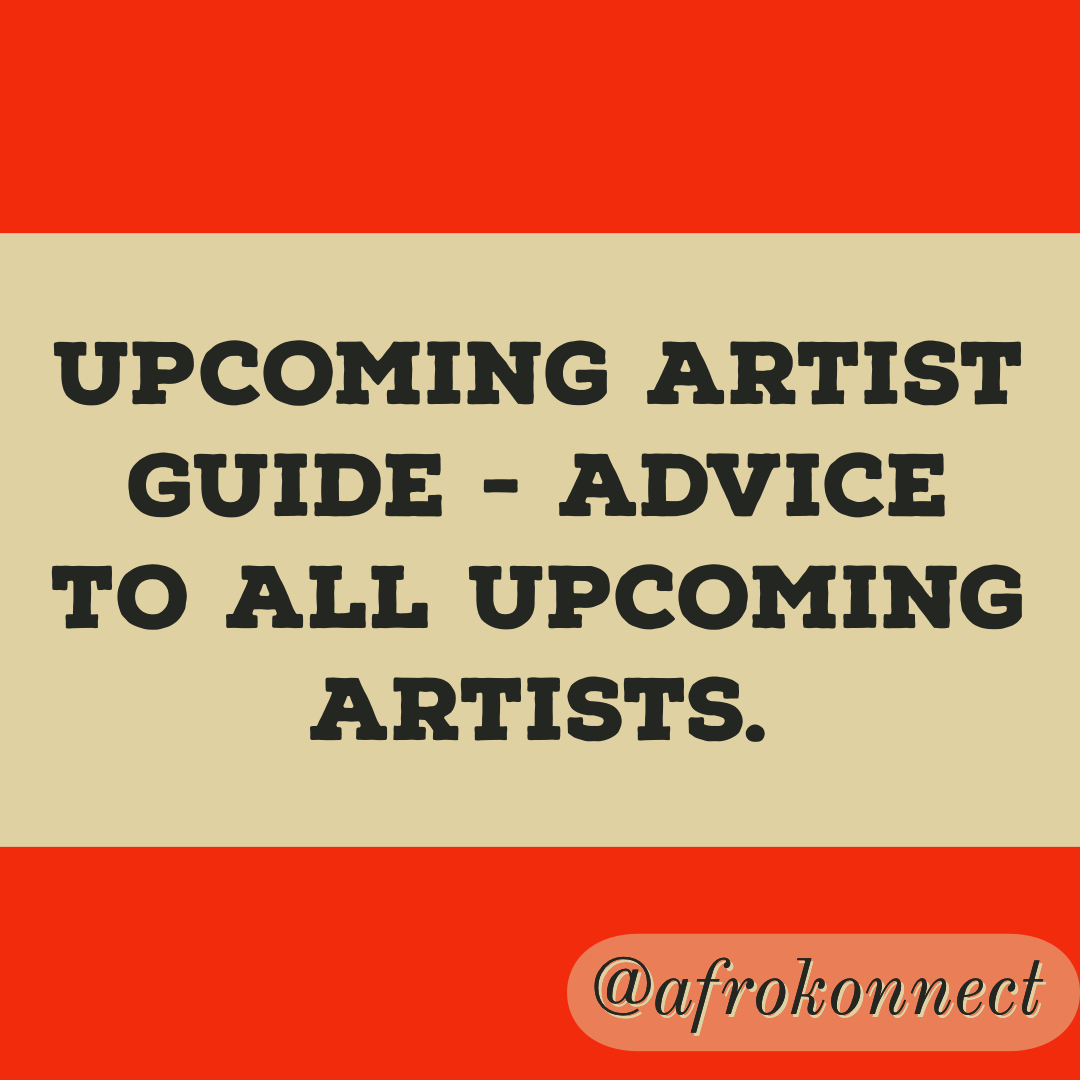 Upcoming Artist Guide – Advice to all Upcoming Artists via Afrokonnect.
As an upcoming Artist you need to know that Your families and friends are not your fans, they are your supporters.
You should be able to know the difference, they support you even when you sing or release trash Music.
Your fans are people you might not even know personally,
This set of people follow your brand, buy your music, tickets and download your contents (cherish them when you met them).
Who is an Upcoming Artist?
According to a publication by Pulse NG, an upcoming artist is basically artist who hasn't been a memorable, consistent fixture of mainstream consciousness for more than 2-4 years,
That is to say you can have a hit song and still be an upcoming artist,
Often times upcoming artist don't have the requisite discography (optional), a recognizable brand and the commercial clout.
Basically, an up and coming artist is someone who's not popular yet and hasn't hit the spotlight yet,
To move from an upcoming artist to a mainstream artist there's a need for at least 2-3 years of consistent delivery at mainstream level,
Being an upcoming artist has nothing to do with your talent because you can be talented and still be up and coming.
What upcoming artist should know in 2023 –

What can I do as an upcoming artist?

To succeed as an upcoming Artist you need to Start selling records, start having views on your YouTube, sound cloud, Spotify and other Digital stores.

You need to start going to shows, events and Club appearances (for secular artist).

Start meeting people that are relevant to your career, get a manager because you can't do all the work alone.

Have your song, news and information on blogs that get Tons of visits daily since you're not mainstream yet,

I strongly advice you get your songs on digital stores too as you'll get royalties when people stream your songs.

Grow your social media presence for marketing strategy not just show off.

Don't get comfortable with sweet comment from families and friends, some of them are sugarcoats and not necessarily true.

Unless you start waking up to messages from strangers/followers telling you they love your sound then you're still within the family and friends zone.

A type of fame that makes you think you are a celebrity already, but truth is you are not.
Get on featured on Editorial and Curated Playlists
The introduction of Digital streaming platforms has given musicians another opportunity to reach more audience,
Playlists on platforms like Spotify and Apple Music are now popular ways that fans of specific genres and artists discover new music.
These streaming platforms are the new record stores where fans share new music they've found.
If your songs are on digital stores you can reach out to afrokonnect92@gmail.com for playlist pitching,
Also, if the song is not on stores we can distribute it and pitch your songs on editorial or curated playlist on Apple Music, Spotify, Audiomack, Boomplay, Tidal etc.
Get Featured on Blogs as an up and coming musician 
This is another way to reach more and new untapped audiences,
Google is one of the most used search engines in the world,
Once Google begins to receive search request for your name or brand,
Next thing is they'll add more authority to the particular keyword, which means it's an important keyword. 
And as a result, you'll be accorded with credibility and possibilities are you will seen by tons of other Google users.
For example, most of the article we've published in our Celebrities Biography and Net worth category are ranking on Google,
If you're an artist too we can publish a similar article about you for a small fee and it'll be indexed on Google.
How can I become a successful artist in Nigeria –

How can an upcoming artist make money in 2023?

If You're still an upcoming act, stop saying "haters this and haters that".

Because Most people don't even care about you, so you need to give them a reason to.

Focus on making good music, Be unique and perfect your sound.

As an upcoming artist you can start by making money via:
SELLING OF CDS.
DIGITAL SALES VIA ITUNES
LIVE SHOWS
ENDORSEMENT SPONSORSHIP.
APPEARANCE FEES.
BRAND ENDORSEMENTS.
SELLING OF PRODUCT LIKE YOUR MERCHANDISE I.E CLOTHS, CAPS ETC
MUSIC ROYALTIES VIA STREAMING PLATFORMS LIKE SPOTIFY,  APPLY MUSIC ETC
How do you promote yourself as an upcoming artist in 2023?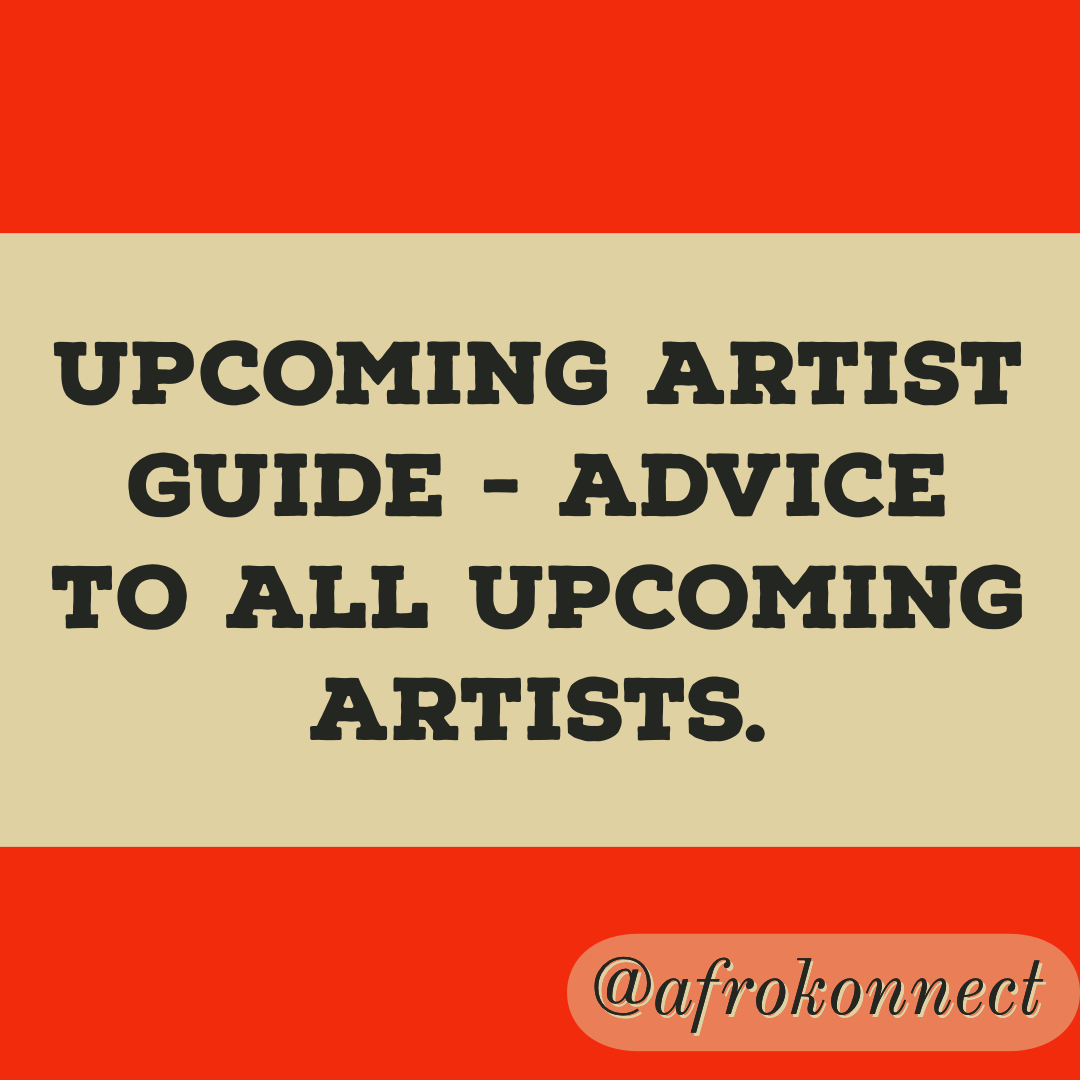 You need to create relationship with Radio stations, Dj's and media houses around you first.
Pay them a token or Tip them to play your songs on their platforms because nobody likes FREE work.
Either ways, make it happen, if Dj's and Radio stations don't play your songs there's no way you'll be heard out there.
Below are few steps on how you can promote yourself as an upcoming artist:
Do the unusual.

Become a nationalists.

Enter a music competition.

Create a unique dance step or style.

Raise some dust.

Align with the big boys and roll with them.

Feature a big name in the industry

Talent and Hardwork.
MUST READ:
How to promote your music in Nigeria
If you are looking for ways to promote your music then we recommend you watch the video below:
This brings us to the end of this article about Upcoming Artist Guide and Advice to all Upcoming Artists via Afrokonnect.
You can send us emails via afrokonnect92@gmail.com for professional digital distribution, more strategies, Guides and promotions.