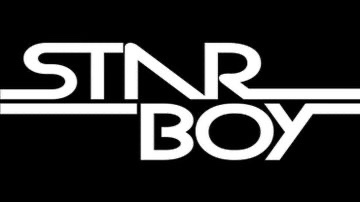 This post is about wizkid starboy record label and why his signee needs a new label to prosper with his career.
We are going to give you some important reasons why Wizkid's Signee "Terri" needs to leave the wizkid starboy record label as soon as possible.
Unfortunately for Terri aside grabbing a record deal with Star boy entertainment.
His label have not done enough in scheduling his release and Promotions.
Terri always drops singles same periods Wizkid puts out project.
When he release his song Bia it didn't last a week before Wizkid released Fever staring Tiwa Savage.
The Fever's wave overshadowed Bia obviously, attention left Terri immediately.
Again, Terri released his song "On Me" the same day Larry Gaaga dropped his song "Low".
It featured Wizkid and as aspected "Low" dwarfed "On Me".
SEE ALSO – Wizkid and Davido Net Worth
Wizkid was featured on Beyoncé's album "lion king" on a track titled "Brown Skin Girl".
A song that went viral internationally.
Unfortunately, again for Terri that was the same day he decided to drop his summery, Afro pop banger, Non Stop.
Hence, Wizkid's Signee Terri was left to push his single on his own with the buzz all on Wizkid's Brown Skin Girl.
We have no doubt in Tarri's talents, even Wizkid was convinced when he heard Terri's cover of his song oshe.
Wizkid made up his mind to sign the singer but we have to agree that the poor structure in his record label is killing his career.
Why Terri needs to leave Wizkid starboy record label
Terri needs to leave the Wizkid starboy record label as soon as possible if things doesn't change.
Finally Terri dropped his debut Ep "Afroseries" the same day with Drake.
An Ep that was scheduled for 8th may but for whatsoever reason his label decided to drop it earlier.
Zero plans on group, as an upcoming artist that's a wrong move.
When Wizkid dropped his Sound man Project without notice the Album pop and charted only because Wizkid was a star already.
Terri is an upcoming artist and needs good planning, release structure and hypes.
We have no doubt in his talent but his record can do more.