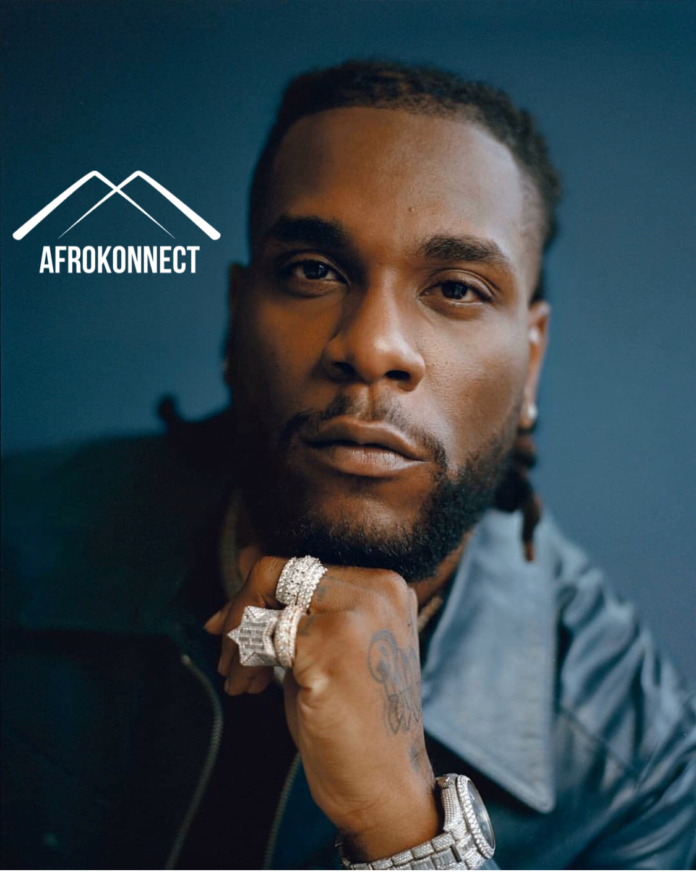 In this article we will talk about the Burna Boy Net Worth, Short Biography, relationship life, Career statistics and more via Afrokonnect,
Odogwu as he is fondly called is a Sensational Nigerian afro-beat singer that went global with a different style of fashion and music.
Now that you're here let's not take much of your time in Introducing the African Giant himself,
Instead let's go straight into to why we're here and Explore about the superstar.
Burna boy Biography, Net worth and Music Career.
The Nigerian singer and songwriter Damini Ebunoluwa Ogulu Popularly known as Burna boy was born on the 2nd July 1991.
In 2012 Burna boy released his first hit single "Like to Party" which was backed up with an Album "L.I.F.E" in 2013, 
The album L.I.F.E by Burna boy is an abbreviation of "Living an Impact For Eternity",
Since then, Burna boy has been doing pretty well in the spotlight.
Burna boy has released hit singles over the years and still counting. 
Singles such as Like to party, YE, On the low,  Anybody, Last Last and the list goes on.
Burna boy has performed in some of the biggest world stages.
He has performed at the Coachella in 2018, Burna boy also secured his first Grammy nomination at the 62 Grammy awards.
In 2017 Burna Boy signed a Record deal with Bad Habit/Atlantic Records and Warner Music Group.
Shortly after, in 2018 he released Another Album "OUTSIDE".
The album featured one of his biggest Song "YE".
Burna boy has won several Awards both locally and internationally including the BEST INTERNATIONAL ACT at the BET in 2019.
His AFRICAN GAINT ALBUM released in 2019 won the Album of the Year at the All Africa Music Awards in the same year.
Records and milestone
In the year 2020 Burna boy released an album titled "Twice as Tall",
The album currently has over 80million+ streams on Spotify and has charted for 98 days on Apple Music world Chart.
Twice As Tall by Burna Boy has now surpassed 80 million streams on Spotify.

It is the most streamed 2020 project by a Nigerian artist on the platform.

Keep streaming the Twice As Tall album. pic.twitter.com/sIZfO6J9uG

— Afrokonnect (@AfrokonnectNG) February 7, 2021
Lyrically a lot of Music heads have Regarded this particular album as an energy Booster.
Burna boy became the only artist in Africa to have two albums grossing over 100 Million streams on spotify,
and also the only artist to have an album grossing over 200 million.
Now that we've seen a bit about Burna boys past projects, let's take a look at roots.
But before then, you can go ahead and read more about his mother who is also known for her contribution to his career,
We have already written about Bose Ogulu Biography, Career, Achievements and Net worth.
Where is Burna boy from?
A lot of Burna boy fans and even random listeners think he is a Yoruba native by origin,
This is because of his ability to sing and create melodies in the language, he does it fluently and effortlessly.
However, the real truth is that Burna boy was born in Port Harcourt, Nigeria,
Contrary to speculations about his identity, Burna boy is from Port Harcourt, Nigeria and he proudly sings about it.
Now don't forget to read about one of Nigerians finest female singers,
We have written about Tiwa Savage Biography, Net worth and many more achievements by the number one African bahd girl.
So, now you know where Burna boy originates from, let's check his earnings and current net worth.
Burna boy Biography and Net Worth in 2023
Burna boy is a professional Nigerian afro beat musician like we've said earlier,
He was born into the family of Mr and Mrs Damini Ebunoluwa, his Mother Bose Ogulu is a talent manager that has worked her way to the top,
She is instrumental to the success of her son not just domestically but in the global arena.
He is a professional musician, Dancer and a Creative content creator by occupation.
Burna boy Net Worth in 2023
No doubt Burna boy is an entertainer who enjoyed much success in the Nigerian music industry and beyond,
At the moment only Wizkid and Davido can boldly say they generate more music revenue than Burna Boy,
We know that Burna Boy is among the richest entertainers in the country,
His songs are popular, record sales don't lie and he doesn't even hesitate to brag about that achievement.
His numbers have spoken countless times in the past, not only within the country but even internationally,

No wonder he was featured in the Forbes top richest artist in the country.
Presently, Burna boy has many endorsement deals running in millions of Dollars, from local brands and international companies,
The most recent one he signed with STAR beer, is said to be a deal running into millions of Naira.
Burna boy owns other investments, cars and even landed properties across Nigeria,
There's even rumors that Burna boy owns a mansion in Ghana where he stays whenever he is in the country,
Burna Boy has an estimated net worth of $17 million which equals 7,026,950,000 Nigerian Naira.
Recently, he bought a luxury mansion in the exotic part of Lagos state,
You can check out Burna boy's Mansion Worth Millions of Naira In Lekki (Pictures & Video).
List of Cars owned by Odogwu
Burna boy has the following fleet of cars and even more;
Range Rover autobiography

Ferrari 458 Italia

Rolls-Royce Dawn Convertible

Bentley Continental GT

G Wagon

Mercedes-Benz S-Class
Who is Burna boy dating?
It is no rumors again that Burna boy dated the London base Jamaican Singer "STEFFLON DON",
The couple have showed off their relationship on social media a million times, before breakfast was served.
In fact in one of the interviews that surfaced on the internet – Stefflon Don Talks Marriage Plans With Burna Boy.
Burna boy's girlfriend 'STEFFLON DON' is also a popular London fashionista and a musician.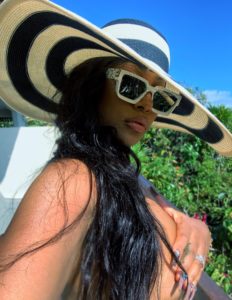 Stefflon was reportedly to be on Burna's team during his African Giant Tour, though afterwards rumors suggest the relationship has turned sour.
In 2022 Burna Boy released a single titled "Last Last" which was a breakup song expressing his feelings after his break up Stefflon Don,
In the song Last Last which is off his sophomore album "Love, Damini", Burna Boy said things like;
"She Manipulate my Love", "Maybe another time, maybe another life you'll be my wife and we'll get it right.. E don cast".
Many people tagged that line to his breakup story with Stefflon Don, even Steff tried to respond via music but she never responded.
You can read more about Stefflon Don Net worth and Biography or watch the video below about Odogwu's biography;
How is Burna boy related to fela?
Burna boy is not directly related to Fela, however, his grandfather Benson Idonije once managed Fela Kuti,
For that reason, a lot of people tend to attach relationship between Burna boy and Fela.
We have written a comprehensive article about the afro-beat legend and you can check it out; Fela Kuti biography & history | Music & Activist Work.
The video below is about Burna Boy Biography and journey to fame,
I highly recommend you watch and enjoy his transformation from days of being underrated to becoming one of the brightest stars from the continent;
Summary
Burna Boy, whose real name is Damini Ebunoluwa Ogulu, is a Nigerian singer, songwriter, and Grammy Award-winning artist.
He was born on July 2, 1991, in Port Harcourt, Nigeria.
Burna Boy is widely recognized for his unique fusion of afrobeat, reggae, dancehall, and contemporary R&B music.
Burna Boy's musical journey began at a young age, as he grew up in a family with a strong musical background.
He developed his talent and passion for music, drawing inspiration from his grandfather,
Who was a music manager, and his mother, who was a backup singer for Fela Kuti, the pioneer of afrobeat music.
In 2012, Burna Boy gained prominence with the release of his single "Like to Party,"
Which became an instant hit and marked his breakthrough in the Nigerian music industry.
He quickly gained a reputation for his distinctive voice, versatile delivery, and compelling stage presence.
Burna boy Net Worth, Biography and Everything you need to know about the singer
Conclusion
Burna Boy's music often carries powerful messages that touch on social issues, political commentary, and personal experiences.
He infuses his songs with African rhythms, captivating melodies, and thought-provoking lyrics, establishing his unique sound and artistic identity.
His critically acclaimed album, "African Giant," released in 2019, further propelled Burna Boy to international stardom.
The album featured hit singles such as "Anybody," "Gbona," and "On the Low."
It showcased his ability to blend diverse musical influences while celebrating African culture and heritage.
In 2020, Burna Boy released his fifth studio album, "Twice as Tall."
The album received widespread acclaim and won the Grammy Award for Best Global Music Album in 2021.
It featured collaborations with international artists such as Stormzy, Youssou N'Dour, and Chris Martin.
"Twice as Tall" solidified Burna Boy's status as a global ambassador for African music.
Burna Boy's talent and success have earned him numerous awards and nominations, including multiple wins at the BET Awards, MTV Africa Music Awards, and The Headies.
He has also performed at prominent music festivals around the world, including Coachella and the Essence Festival.
Beyond his music, Burna Boy is known for his outspoken nature and advocacy for social justice.
He uses his platform to raise awareness about issues such as police brutality, corruption, and inequality, making him a prominent voice in Nigeria and beyond.
With his compelling music, magnetic stage presence, and commitment to cultural authenticity,
Burna Boy has become a leading figure in the global music landscape.
His contributions to the afrobeat genre and his cultural impact have positioned him as one of Africa's most influential and celebrated artists of his generation.
Congratulations you've made it to the end of this article about the Burna Boy Net Worth, Short Biography, Career statistics and more.