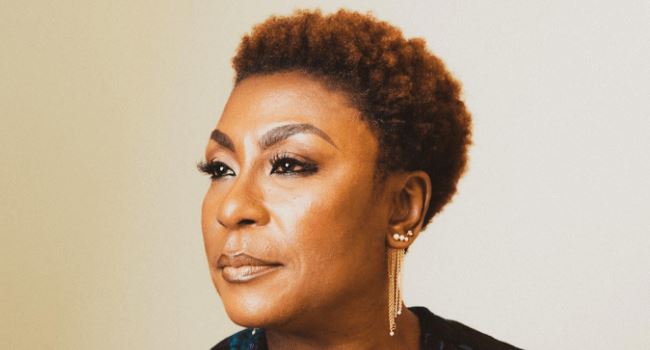 Welcome to this article about Bose Ogulu Biography, Career, Achievements and Net worth in 2023 via Afrokonnect.
In this article we will take a look at one of the Finest music and talent Managers in the industry, popularly known as Mama Burna.
Bose Ogulu Biography, Career, Achievements and Net Worth in 2023 (Mama Burna)
Early life, Background in and Education
Bose Ogulu was born in Lagos state, Nigeria on November 19, however, the year has not been disclosed.
She was born into the family of the legendary Benson Idonije, who is a well-acclaimed Song writer,
As well as the first band manager of Fela Anikulapo-Kuti.
He is the author of Dis Fela Sef!, the most comprehensive book about the life and times of the music maestro (Fela).
Her (Bose Ogulu) primary and secondary schools are also not disclosed, However, she attended the University of Port Harcourt,
Where she got a Bachelor of Arts degree in foreign languages and a Master of Arts in translation.
Bose Ogulu speaks approximately six languages namely; English, Yoruba, French, Italian, German, and Pidgin English.
In the year 2008 and 2018 respectively, she taught French language at the Ignatius Ajuru University of Education, Port Harcourt, Rivers state.
Moreso, She is married to Samuel Ogulu, who hails from Ahoada, Rivers State.
They got married in the year 1991 same year Damini Ogulu (Burna Boy) was born.
Personal Life and Family
Marriage for Bose Ogulu to Samuel Ogulu, began in 1991, the couple have been together for about 30 years.
Burna Boy, Ronami Ogulu, and Nissi Ogulu are the three beautiful children who emerged from this happy union.
Her children had an interest in the entertainment industry, in which they are now very successful,
Because her father had been a presenter in the past. Because of this, her children were born into a family of entertainers.
Is Bose Ogulu a woman of the Yoruba culture?
This is a persistent inquiry that people have been looking for answers to for many years.
Our response is that you can infer that Bose Ogulu is a Yoruba woman based on her name, Bose,
Which comes from a Yoruba tribe and is given to persons who were born on Sundays.
Bose Ogulu Career, Achievement and Net Worth in 2023
Bose Ogulu plays a big role as her son's manager "Burna Boy", which also had an impact on her career as well,
It showed her identity to the world not just as Burna Boy's mother but as an Entertainment guru.
She has always been up and working, representing her son on award stages,
Bose Ogulu is also a manager to her daughter, Nissi Ogulu, who is also known as Nissi Nation,
She is the founder of Spaceship Collective, the holding company of Spaceship Publishing and Spaceship Records, the music Label that Burna Boy has a contract with.
RECOMMENDED:
Bose Ogulu Biography, Career, Achievements and Net Worth in 2023 (Mama Burna)
Bose Ogulu has been associated with the management industry because she is Burna Boy's manager.
Up until 2014, she oversaw all aspects of Burna Boy's musical career.
She took a short break from her managerial responsibilities in 2016, but she's been back at it ever since.
In addition, she was presented with accolades on Burna Boy's behalf at a number of different ceremonies,
Including the All Africa Music Awards, The Headies Award, and the MTV Europe Music Awards.
While her son was performing, she walked onstage to tell him he had won Best African Act at the 2019 MTV Video Music Awards.
Bose Ogulu also spoke for Burna Boy when he won four prizes at the 2018 Sound City MVP Awards Festival.
One of Bose Ogulu's comments from the same occasion, "Expect more madness," went viral and sparked a stir online.
The doting mother has never failed to be there for her son and frequently fills in for him,
Just like she did when he was nominated for an award at the Bet Awards (2019) in California, United States of America.
She went on to express her gratitude for the honor by expressing her support for the African-American race in the United States by saying, "You were Africans before you became anything else."
Because of her statement, which served to remind African Americans of their roots, she received a standing ovation.
Burna Boy is currently signed to the entertainment label known as Spaceship Records,
Which is also the holding company for Spaceship Publishing.
Bose Ogulu is also the head of affairs and the creator of Spaceship Collective (publishing outfit).
Social Media
Bose Ogulu is quite active on the social media platform Instagram using the handle: @thenamix
She posts about Burna Boy and his songs on her Instagram account to spread the word.
The delighted mother was put in for consideration for the Most Searched Person award at the 2021 edition of the Net Honours Awards.
Bose Ogulu Net worth in 2023 (Burna boy's Mother)
Bose Ogulu is said to be a talented manager but what people don't talk about is her entrepreneurial skills,
She is also a wealth creator, and there have been rumors in the past that he was associated to Fela Kuti,
Aside that, she is good with several languages so charges for professional Language Consult,
From all her multiple streams of income, Bose Ogulu has an estimated net worth of $2,143,239, which equals around N900,000,000 (Nigerian Naira).
Profile Summary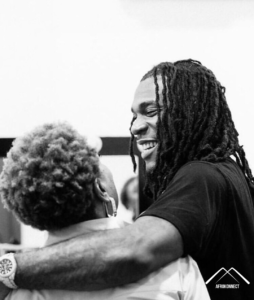 Date of Birth

 

19th November

 

Place of Birth

 

Lagos, Nigeria

 

State of Origin

 

Lagos State
Nationality

 

Nigerian

 

Parents

 

Benson Idoniye
Children

 

Burna Boy, Ronami Ogulu, Nissi Ogulu
Occupation

 

Businesswoman, Talent Manager

 

Spouse/Partner

 

Samuel Ogulu
Net worth

 

N900,000,000 ($2,143,239.86)
Congratulations you've made it to the end of this article about Bose Ogulu Biography, Career, Achievements and Net worth in 2023 via Afrokonnect.
Thank you reading, kindly share this article on social media if you enjoyed reading this piece.