This article is about Wizkid and Davido Net Worth in 2023 and you'll discover who is richer between them, Via Afrokonnect.
Wizkid and Davido are arguably the two most successful musicians in Nigeria currently,
Aside the fact that Wizkid and Davido are the most Gossiped Nigerian celebrities,
The Question of who's the richest between Wizkid and Davido has been a controversial topic for a while now.
Both Wizkid and Davido have taken the Nigerian music and Afro beat to another level,
Back to our main topic at hand Wizkid and Davido net worth in 2023.
Let's start with the Star boy Wizkid.
Wizkid Net Worth in 2023 in Naira and Dollars
Net worth is constantly changing and depends on various factors, including income from music sales, concerts, endorsements, investments, expenses, and other financial activities.
Wizkid, whose real name is Ayodeji Ibrahim Balogun, is a Nigerian singer and songwriter who has achieved significant success in the music industry, both locally in Nigeria and internationally.
He is known for his Afrobeat and Afropop music and has won numerous awards for his work.
He has also collaborated with several international artists, further boosting his popularity and recognition.
While Wizkid has achieved considerable success and has a substantial income from his music career and other ventures,
Estimating his exact net worth may be challenging as it is subject to change over time and is influenced by various factors.
It's important to note that celebrity net worth figures are often based on estimates and public information, and may not always be accurate.
Ayodeji Ibrahim Balogun is professionally known as Wizkid or Starboy,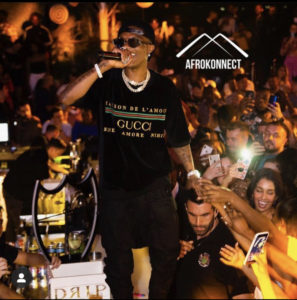 Wizkid earns his money mostly through Digital Streams, Performance Fee and Endorsement deals.
In July 2019 Wizkid signed a multi million endorsement contract with UNITED BANK OF AFRICA,
A deal that's running into millions of Naira.
Wizkid charges over 25 million Naira for appearances and performance in Nigeria and as high as $130,000 for foreign bookings.
The star boy is a brand ambassador to Multi international brands like MTN, SONY ENTERTAINMENT, GLO, CIROC, PEPSI among others.
Wizkid 02 Arena Sold out show
Wizkid made $2.9M from his 3 days sold out 02 arena gigs in 2021 according to Billboard,
The Star boy is said to have sold a total of 50,800 tickets for his show at the O2 arena amounting to $2.9 Million in total,
Just so you know how big that is, ($) 2,900,000 United States Dollar equals 1,198,831,000 Nigerian Naira.
His O2 Arena show was sold out three times in a total of 35 minutes,
The first day was sold out in 2 minutes according to reports from various media outlets and Wizkid himself confirms that following his tweet,
Wizkid tweeted: SOLD OUT THE 02 ARENA in 12 MINUTES. LONDON! I LOVE YOU
The least ticket price Wizkid's 02 arena show was sold at was $108 (44,646 Nigerian Naira) and the maximum was sold at $270 (111,615 Nigerian Naira),
Remember the famous London O2 Arena has a total capacity of 20,000 seats,
This is such a huge figure taking into consideration the number of days he used to bag the said amount into his account.
Nigerian's superstar Wizkid sold the event center 3 times back to back in a row without breaks,
Wizkid was even awarded with a certificate of recognition for selling out the O2 Arena for three straight days,
This is the first time an African has achieved this feat and it's yet another record broken by Big Wiz.
Aside his 02 arena show in 2021 Wizkid Cashed out money from uduX, his MTN deals and then YouTube Royalties,
SEE ALSO:
According to Forbes, Wizkid has an estimated Net Worth of around $35,000,000 United States Dollar which equals 14,468,650,000 Nigerian Naira.
Wizkid has surpassed 4 billion total streams across all streaming platform becoming the most streamed Nigerian artist in history according to CHARTDATA NIGERIA.
Now is time to look at Davido's Net Worth in 2023.
Davido and Wizkid Net Worth in 2023
Davido, whose real name is David Adedeji Adeleke, is a Nigerian singer, songwriter, and record producer known for his Afropop and Afrobeat music.
He has gained significant popularity and success in the Nigerian music industry and has also made an impact internationally.
Davido has won several awards for his music, including multiple Nigerian Music Awards (The Headies) and MTV Africa Music Awards.
Apart from his music career, he has also been involved in various business ventures and endorsements, which may contribute to his overall wealth.
However, estimating the exact net worth of Davido or any other individual can be challenging as it is subject to change over time and depends on various factors,
Including income from music sales, concerts, endorsements, investments, expenses, and other financial activities.
Davido Net Worth in 2023 in Dollars and Naira
David Adedeji Adeleke popularly known as Davido or OBO is currently one of the biggest names in the country and beyond,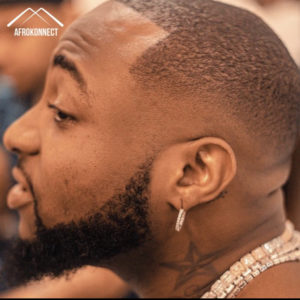 Despite the fact that Davido is from a flamboyant background, his influence in the Entertainment industry cannot be over emphasized.
Davido's song Fall with over 37 Million streams is the most streamed song in Spotify from Africa.
The DMW label owner is a lavish spender and has accumulated properties within and outside the country,
SEE ALSO:
One of Davido's house in Lekki, Nigeria was estimated to cost over N140 million.
Endorsement Deals and Net Worth – Davido's Wema Bank Gig
The latest multi million endorsement Davido signed is with Mobile phone Company Infinix,
Davido has contract running with telecommunications company MTN, Glo, Guinness amongst others.
While Wizkid was winning at the international arena, Davido was also winning too,
Davido is now the most endorsed Nigerian celebrity with over 10 endorsements deals running,
So far, Davido has secured endorsement deals with the likes of Bitsikaafrica, Creermagnus, Puma, Infinix mobile, Martell, Wema Bank among others.
Some of his deals comes in cash and kind, his deal with Wema bank came with a luxury car,
Now talking about Wema bank, in 2021 Davido jokingly asked his friends for money on his birthday,
Over N200 million was raised in less than four days which was later given to Charity,
The funds were sent into Davido's Wema Bank account which was part of the reasons for his Wema bank endorsement deal that came with a brand new Toyota Land Cruiser Prado.
Davido's 2022 new house in Banana island was estimated to worth $1.5 million.
According to Forbes, Davido has an estimated Net Worth of over $40,000,000 United States Dollar which equals 16,535,600,000 Nigerian Naira.
Above is our compilation of Davido and Wizkid's net Worth in 2023,
If there's anything you think we missed let us know via the comment section.
Wizkid and Davido who is richer in 2023?
More so, below is another version of this whole article in visual form from a different perspective,
Check out the video below to discover who's the richest between Wizkid and Davido;
Kindly point it out via the comments section.