In this article we'll discuss the cost of living in Germany for for foreign international Students, so if you're planning to study in Germany this article is for you.
Thousands of Nigerians, Ghanaians, South Africans, Indians and so many other students  have set their travel plans in motion and are ready to hit the shores of Germany this year.
Unfortunately, only a few of them take out time to research the cost of living in Germany for international Students. 
Germany is a developed European country while the likes of Nigeria, Ghana and Kenya are still developing.
So, it's normal that these countries share huge dissimilarities, One such very obvious differences are the costs of living in both countries.
Germany is where "premium" value is placed on human lives,
The standard of living in the country is quality and high, so also is the cost of living in comparison with the likes of Nigeria and India.
However, compared to other European countries, Germany offers a fair share of the cost of living.
From transportation to feeding, housing to accommodation, doing business to schooling, Germany is relatively cheaper than some of the big countries in Europe.

Just in case you are on a budget, we have compiled a list of the average cost of living in Europe.
Cost of Living in Germany for International Students in 2023 – Nigerians, Ghanaians, Indians etc. 
You've gained admission into a German university and have received your German student visa in your country, Congratulations to you! 
Your journey has just begun, a more serious thing to do is to have a full grasp of what it takes to live in Germany as a foreign international student.
The first step is to know the cost of living in Germany for foreign students,
One major benefit of knowing how much it costs to live in Germany is that it helps you to plan well, especially financially.
If you don't do this, you may just be stranded and frustrated after your first few months in Germany.
While you'd hope to land a job as soon as you arrive in Germany, it doesn't always come that easy and soon.
So, you'd need some financial backup to survive.
Already, the German authorities have made provision to ensure that foreign students have a means of sustenance in the country pending when they get a job.
There's the Blocked Account for international students, You will pay €8k into the account before you apply for a German visa from your country.
The idea is that you'll withdraw from the account at intervals to sort personal needs while you live in Germany.
However, not many international students from Nigeria, Ghana, Kenya among others who plan to travel to Germany can afford such a high amount.
Hence, many find other alternatives such as sponsorship letters and scholarships.
Regardless of the option you choose, you must have a basic knowledge of the cost of living in Germany for foreign students.
If not for anything, it will help you make enough provisions and save you from the financial crisis most immigrants suffer.
RECOMMENDED:
Cost of Living in Germany for International Students – South Africans, Kenyans, Indians etc.
According to research by Study in Germany, living expenses in Germany average about €850 per month. Rent bears the highest cost in Germany like in many other European countries.
In this figure, Germany is less expensive compared to some European countries.
However, some basic costs like housing, feeding, clothing and other cultural and extracurricular activities are nearly higher than the average cost of living in the EU.
The location of the institution is another factor that affects the cost of living in the area. When compared to the rest of Germany, some cities, such as Berlin and Munich, for example, have a significantly higher cost of living.
The majority of institutions are administered by the state, which means that students do not have to pay tuition fees to attend.
However, students will be responsible for paying registration and administrative fees on a semester-by-semester basis.
Is it expensive to live in Germany?
As a International student living in Germany, expect the following expenses in Germany:
Partial or Complete Tuition fees (i.e. if your school isn't tuition-free)

Semester Contributions (fees you pay each Semester)
Living expenses (these include clothing, accommodation or rent, telephone, outings, etc.)
Health Insurance
Statistics prove that the average living expenses of students in Germany hits around 850 euros per month.
However, this amount is just an estimation because many factors influence the cost of living in Germany.
More so, the cost of living varies according to cities in Germany. 
For example In Nigeria, the cost of living in a state like Lagos differs significantly from the cost of living in Plateau state.
This applies to Germany as well, for instance, it costs much higher to live and study in Munich than in Leipzig.
So, your location determines how much you'd cough out to live comfortably.
More so, how frugal or extravagant you are, largely influences how much money you will need to live in Germany.
If you're wise enough to know that you need to live within your means and cut costs, you'll spend less.
But if you seek to live the flamboyant lifestyle you see in Nigeria, then, good luck to you on your spending spree. 
Which city in Germany is the cheapest –

 

How much does it cost to rent in Germany?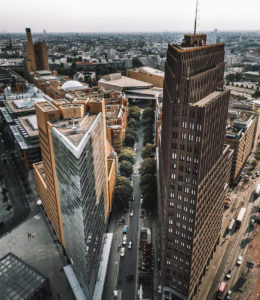 Average Cost of Rent in German Cities
When it comes to the cost of living in Germany, foreign students will find that housing is the most costly aspect.
The amount of money it will cost you to be a student will change based on the kind of accommodation and the area that you choose to call home.
The cost of living is highest in Munich and Stuttgart, which are both located in Germany.
On the other side, the cost of living in Dortmund is often relatively reasonable.
The following is a list of the typical monthly costs associated with rental housing in Germany:
Aachen €535
Augsburg €613.57
Berlin €790
Bochum €400
Cologne €700- €800
Bonn €650
Dresden €500
Frankfurt €860 – €870 Hamburg €800 – €868
Leipzig €500
Mainz €650
Munich €1000- €1200 Stuttgart €850
It's slightly higher than it is in the most expensive cities in Nigeria, India, South Africa, Kenya etc.
However, the price of accommodation in Germany varies. On average, students pay between 290 and 560 euros monthly.
This largely depends on the location of the school.
In big cities like Munich, Hamburg, Cologne and Frankfurt, rent costs more.
To cut down cost, we advice students in Germany to find accommodation in the student hall of residence.
Better still, you can live in a shared flat (WG).
The reason is that it's very expensive to rent a personal flat in Germany, But if you want your own flat or space, make an initial deposit.
The amount of deposit varies, sometimes running into 100s of euros.
How to Cut Costs in Germany and save money
The following are some helpful hints that may be used to save money when going to Germany:
It might be quite costly to join a gym in a nearby city. Students may meet people and get exercise at no cost by joining outdoor sports organizations.
Choosing stores carefully:
There are several supermarkets in Germany that offer low-cost food goods. These locations may be preferable than expensive retail malls.
Get the lowdown on farmers markets and where to get cheap, fresh food by talking to natives or expats studying in the area.
Focus on sales circulars and bulk bins at the grocery store. In Germany, students may save money at a wide variety of establishments only by showing their student ID.
The website of the student's local transportation provider should be accessed by the student.
Discounted student prices are often much less than regular rates. Some students say they want to study in Germany specifically because of the semester ticket.
Bicycling is a popular and practical means of transportation for short and medium distances.
If you have the opportunity to share, do so;
doing so will always result in savings and will make for a more enjoyable experience. In Germany, they call this kind of housing arrangement a "Wohngemeinschaft" (WG).
In this case, roommates often sign their leases together to save the equivalent of EUR 100 to 200 each.
WG-Gesucht is only one of several online groups where you may look for a roommate.
Find a second source of income:
Students may work part-time after college or on weekends. It doesn't have to be very lucrative or even related to their studies,
But it should let them make some spending or savings money on the side.
Foreign students are permitted to work a maximum of 120 full days and 240 half days each academic year.
SEE ALSO:
What is the Cost of Semester Contribution in Germany?
NOTE: This is not your school fees.
You must pay the Semester fee when you resume in any German university.
Each school has a different amount it charges.
This is because each school includes different services in the contribution.
For instance, most of the schools offer students' welfare packages.
They use the money to take care of housing, cafes, sports facilities, extracurricular activities, and administrative costs. 
The average cost of the semester contribution in German universities is €250 for each semester. 
More so, some of the federal state schools add administrative fees in the semester contribution.
This is usually between €50 and €75. Also, there's the "semester ticket."
It is called the public transport pass, For 6 months you can use public transport within the locality of your school – free of charge.
You just need to have the semester ticket. Normally, the ticket costs between €25 and €200 depending on the travel distance.
But once you pay your semester contribution, it's free.
Nevertheless, you may have to pay both the semester ticket and semester contributions in some cases.
This is usually in some schools where it is optional.
So, you can decide not to pay for the semester ticket if you live close to your school.
What's the Cost of School Fees in Germany?
It's a law in Germany that states higher education institutions are tuition-free for all Bachelor's degrees and most Master's program.
However, there's a twist in the 2017/2018 winter semester. The federal state of Baden-Württemberg charged students from non-EU countries tuition fees of €1,500 per semester.
The fee included Master's, Bachelor's and German "Diploma" degrees as well as state examination. 
Secondly, personal Master's and online courses require you to pay.
The fees are usually very high, sometimes more than €10,000 for each semester.
But in general, students in higher education institutions pay high fees.
Fortunately, there's a way out if your school charges tuition fees.
You can apply for the financial aid programmeas a Nigerian student in Germany.
If your application is successful you will get a waiver and you'll not have to pay the expensive school fees.
Sometimes, you'll get a huge reduction in the school fees and you'll only pay a very small fee.
What is the cost of Health Insurance in Germany –

Is healthcare free in Germany?

Another cost to consider before you travel to Germany for your studies is health insurance.

The health insurance you do in Nigeria is not valid in Germany.

You must enroll in the health insurance scheme in Germany.

If you are less than 30 years of age, or you are yet to conclude the 14th subject-related semester, you'll have to pay €80 monthly.

Afterward, you will pay €160 per month.
What is the Average Monthly Cost of Living in Germany for Nigerian Students –

Cost of living in Germany for international students

Below is the monthly average cost of living in Germany in both Euros and Naira.

NOTE: This figures are bound to change but here's an estimate you should consider. 

1. Rent and other Utilities

• € 323 ( #127k )

2. Food and Drink

• € 168 ( #66k )

3. Clothing

• € 42 ( #16k )

4. Working/learning materials

• € 20 ( #7k )

5. Travel costs (car and public transport)

• €94 ( #37k )

6. Health insurance, medical costs, medicine

• € 80 ( #31k )

7. Phone, internet, TV

• € 31 ( #12 )

8. Leisure, culture, sports

• € 61 ( #24k )

Total

 € 819 ( #323k )
Cost of Living in Germany for international students in 2023
We recommend you Watch the Video Below about cost of living in Germany from Students in Germany;
FAQ:
Cost of living in Germany for Nigerian students. 
You must have a good source of income as a student in Germany, Germany offers a wide range of job opportunities even to immigrants.
Find a good paying job immediately you arrive in the country.
While you earn, don't just save money, invest your priority.
Turn your eyes away from a flamboyant lifestyle if you want to escape the huge expenses in major cities of the country.
Be smart in booking accommodation spaces.
How much will it cost to travel from Nigeria to Germany in 2023?
The cheapest way to get from Nigeria to Germany is to fly which costs $750 – $2,000 and takes 11h 45m.
How much is flight ticket from Nigeria to Germany?
Indirect flights from Lagos (LOS) to Berlin Tegel (TXL), Germany.
| | |
| --- | --- |
| Cheapest found flights | Price |
| Lagos (LOS) — Berlin Tegel (TXL), Germany | 798 USD |
| Berlin Schoenefeld (SXF) — Lagos (LOS) | (round trip) |
| Lagos (LOS) — Berlin Tegel (TXL), Germany | 847 USD |
| Berlin Tegel (TXL) — Lagos (LOS) | (round trip) |
Is it expensive to live in Germany?
On average, to cover your living expenses in Germany you will need around 853 euros per month (around $957 US dollars) or 10,236 euros per year (around $11,484 US dollars).
The prices for food, accommodation, bills, clothes, and entertainment are basically in line with the EU average.
In compared to other European nations, Germany is not very costly. But the price is unquestionably much more than in countries like India.
Top 8 Most expensive cities in Germany
Berlin
Frankfurt
Munich
Hamburg
Stuttgart
Cologne
Heidelberg
Dusseldorf
What is the poorest city in Germany?
The poorest city in Germany is Gelsenkirchen (North Rhine-Westphalia).

The people who live there earn approximately 18,106$ per year (16,203€) which is extremely low for german standards considering the fact that the average yearly earning in Germany is 45.250€ (50,565$).
What is the cost of living in Germany for foreign students?
The average monthly cost of living in Germany for an international student is between EUR 588 and EUR 799.
What is the cost of living in Germany for a family?
For a family of four, the monthly cost of living in Germany is between 2,497 and 2,747 Euros.
What is the average cost of food in Germany?
The typical lunch at a decent German restaurant may cost EUR 30–40, while weekly essentials may cost EUR 40–50.
What is the average rent in Germany?
The typical monthly rental in Germany is between 739 and 1030 euros.
Is education free in Germany?
The cost of a university education in Germany is far cheaper than in many other popular study abroad locations. Most public colleges and universities provide tuition-free education. But the expense of a private college education is really high.
How much do German universities typically charge?
Tuition at public universities in Germany is free of charge, with the exception of certain small administrative costs, etc. Private schools, on the other hand, may charge up to 30,000 EUR yearly in tuition, and that's without including the cost of books and living expenses.
Is Germany cheap for students?
It's no secret that Germany is one of the most inexpensive nations in which to pursue a higher education. Compared to other popular study abroad destinations like the United States or the United Kingdom, the expense of higher education in Germany is far more reasonable.
What are the most affordable cities to live in Germany?
You can get by on a reasonable budget in several German cities, including Munich, Frankfurt, Hamburg, Berlin, Heidelberg, Cologne, and Bonn.
Where can students get student housing in Germany?
Housing options in Germany range from university-run dorms and apartments to individual houses, flats, dormitories, and hostels.
We hope the above content helped you in your futuristic journey. Please let us know what you think via the comment section. Good luck