Welcome to this post about Zfancy Biography, Net Worth, Career, Photos, Prank Videos in 2023 via Afrokonnect.
Zion Ubani Chibuike, better known by his stage name Zfancy, is a professional Nigerian prankster.
He is widely considered to be the most successful prankster in Nigeria.
His date of birth is August 18th, 1995, and he is a native of Abia State, which is located in Nigeria.
Zfancy was born and bread in the state of Lagos, where he also completed his elementary and secondary schooling.
Zfancy Biography, Prank Videos, and Net Worth in 2023
Because he was brought up by overbearing parents who instilled in him a fear of venturing outside to play with his peers,
He spent the majority of his childhood inside with his siblings, whom he frequently teased for the purpose of amusement.
He moved out of his childhood home when he was 17 years old because he could no longer put up with his authoritarian father.
In 2017, he started pranking as a vocation professionally, and in August of same year, he built a YouTube account where he would publish his stuff.
Since then, his channel has accumulated over 300,000 subscribers and millions of views.
Professional Career
His mother has always been on board with his professional choices,
But his father, who just recently found out about them, was at first upset that he scares people to death,
However, he is now coming around to support him following his rise to stardom.
Zfancy Pranks and Comedy Skits
Zfancy has a lot of prank videos with millions of views on YouTube,
He has pranked a lot of people including celebrities like Bobrisky,
Personally, I love a lot of his videos, I have subscribed and turned on his notifications just so I don't miss any of his new content.
Below is one of my favorite Zfancy prank video titled scorpion prank, which has over 2.5 million views;
Zfancy Biography, Prank Videos, and Net Worth in 2023
Controversies
It's not easy to play a prank on someone in a nation like Nigeria,
Where many individuals are quick to and willing to fling their anger at you.
When Zfancy started pranks alongside his friend and Partner "Pankeeyroy", not many Nigerians were into pranks,
As Nigeria's most notorious prankster, Zfancy has had to learn the hard way about the consequences of playing jokes on people in Nigeria.
In October of 2018, he was taken into custody for playing a joke on a man who worked as security at a shopping center in the Lekki area of Lagos state.
The individual in question became enraged when he experienced embarrassment as a result of taking off his clothing,
Which exposed his filthy undergarments and caused his companions to laugh at him.
A soldier in mufti once hit and slapped Zfancy, leaving him unwell for days and unable to provide contents to his followers.
As soon as the soldier realized it was merely a joke,
He issued an apology, and ever since then, the two of them have been good friends.
RECOMMENDED:
Zfancy Net worth in 2023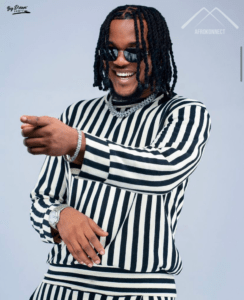 It is estimated that Zfancy has a net worth of $70,000 which equals around 29,406,090 Nigerian Naira.
Most of his wealth came from sponsored post and advertisement,
Zfancy is also a brand ambassador to a lot of crypto exchange platforms which pays him millions of Naira to pitch their content within his prank videos.
Profile Summary
| | |
| --- | --- |
| Real Name | Zion Ubani Chibuike |
| Stage Name | Zfancy |
| Date of birth | August 18, 1995 |
| Girlfriend | – |
| Nationality | Nigerian |
| State of origin | Abia State |
| Tribe | Igbo |
| Profession | Prankster, Content Creator |
| Net Worth | $70,000 |
| Associate(s) | Sydney Talker, Simeon Skye |
Zfancy Biography, Prank Videos, and Net Worth in 2023
Now that you have learned everything you need to know about one of the famous Nigerian pranksters,
Its time to stay connected with Zfancy on social media so that you can also enjoy his cracking contents.
Social Media Handles
You can connect with Zfancy on various social media platforms through the handle given below.
Instagram: @Zfancytv
Twitter: @Zfancytv
YouTube: Zfancy
Facebook: Zfancytv
Congratulations, you've made it to the end of this article about Zfancy Biography, Net Worth, Career, Photos, Prank Videos in 2023 via Afrokonnect.
If you're a fan of Zfancy too, kindly drop a positive comment via the comment section below.