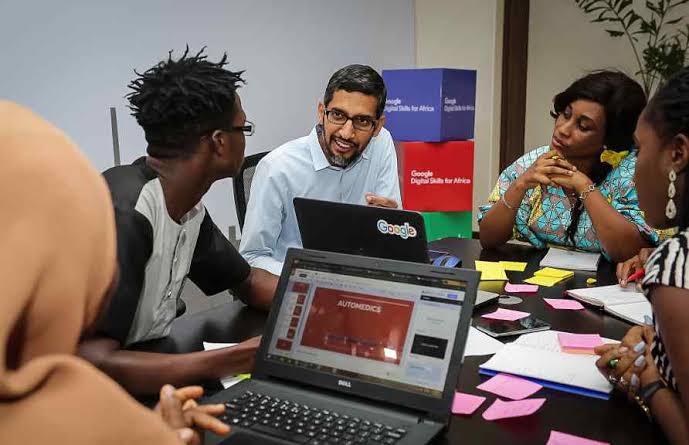 Welcome to this post about the top 10 tech companies in Africa in 2023, via Afrokonnect.
Africa has been a hub for technological innovation in recent years.
Various African tech companies have started making their mark on the global stage with the aid of a vibrant startup ecosystem.
As of 2023, the continent's tech industry has experienced tremendous growth with no sign of slowing down.
This article explores some of the leading tech companies on the African continent that are leading the way for technological advancements on the continent.
All these companies are focused on addressing local challenges, creating jobs and propelling Africa for a digital future.
The African tech industry is poised to make a huge impact when it comes to shaping the global tech landscape.
Top 10 African Tech Companies in 2023
At the moment the tech industry in the African continent is experiencing rapid growth.
Various companies have surfaced on the continent with intentions of transforming the sector on the continent.
These companies presence has showcased Africa globally when it comes to tech.
These companies have greatly impacted in other sectors with the massive inclusion of tech in their operations.
Note: This ranking is in no particular order so without further ado, let's dive in.
Top 10 Tech Companies in Africa in 2023
Year of Inception: 2012
Founders: Jeremy Hodara & Sacha Poignonnec
Net Worth: $2.2 Billion
Jumia Technologies tops this list and it is no surprise to any tech user on the African continent.
Jumia has been referred to by many as the "Amazon of the African continent".
It is a leading e-commerce platform with operations spanning several African countries.
The company offers several products on its platforms ranging from electronics & food to fashion and educational materials.
Jumia, since its inception in 2012 has changed the e-commerce sector on the continent.
The company has ensured that it provides users with a secure platform to purchase goods from both international and local vendors.
Not only that, it has given Africans the opportunity to earn money through their Jumia affiliate program.
Year of Inception: 2016
Founders: Iyinoluwa Aboyeji & Olugbenga Agboola
Net Worth: $1 Billion
Flutterwave is a Nigerian fintech startup that was designed to provide a payment infrastructure for transactions.
It is built to accommodate both online and offline transactions,
This helps to ensure a seamless trading experience between the businesses and their respective clients.
Flutter wave is a company that offers a wide range of services from payment processing to money transfers and digital wallet integration.
These services have helped greatly in empowering African businesses to compete with others in the global market.
Biggest Tech Companies in Africa in 2023
Year of Inception: 2014
Founders: Christina Sass, Nadayar Enegesi, Iyinoluwa Aboyeji & Jeremy Johnson
Net Worth: $700 Million
Andela is a company that prides itself as a "talent marketplace" for African software developers.
The company focuses its operations on connecting African software developers with global companies.
Read Also:
They help in training African developers and provide employment opportunities for them.
This helps them gain valuable experience while contributing to global projects.
Year of Inception: 2015
Founders:  Shola Akinlade & Ezra Olubi
Net Worth: $200 Million
Paystack is also a Nigerian fintech company that offers users a secure online payment solution.
This payment solution is targeted at businesses and individuals alike.
Paystack is simplifying the payment processes for e-commerce platforms, online merchants, and service providers.
Paystack also offers a lot of services such as recurring billing, fraud prevention, and payment gateway integration.
These services enable African businesses to grow and excel in the ever-competitive global & digital economy.
Tech Companies in Africa in 2023
Year of Inception: 2002
Founder: Mitchell Elegbe
Net Worth: $1 Billion
Interswitch Group is one of the oldest Nigerian digital payment processing companies.
The company centers on providing solutions to individuals, businesses, and also the government.
Interswitch as a company provides various services such as payment processing, card issuance, digital banking, Etc.
The company has stated that it is committed to its mission of transforming the way people transact and interact with financial services.
Year of Inception: 2004
Founder: Ken Njoroge & Bolaji Akinboro
Net Worth: $105 Million
Cellulant is a fintech company which is based in Kenya and specializes in digital payment and financial services across Africa.
The company offers a lot of solutions such as mobile banking, digital wallets, and merchant services.
Cellulant has created a platform that is programmed to facilitate seamless transactions,
This enables individuals and businesses to have access to financial services easily and effectively.
Year of Inception: 2017
Founders: Obi Ozor & Ife Oyedele
Net Worth: $30 Million
Kobo360 is a Nigerian tech logistics company that provides on-demand delivery.
The company ensures that it provides businesses with reliable transporters through the effective utilization of technology.
The company provides services such as real-time tracking, digital payment integration, and optimization of logistics operations.
Best Tech Companies in Africa in 2023
Year of Inception: 2010
Founder: Jason Njoku
Net Worth: $30 Million
iROKOtv is a Nigerian streaming platform that provides users with access to on-demand Nollywood movies.
The company has ensured it broke the trend by focusing on Nollywood movies more than foreign movies.
iRokotv is a company that has been a convenient medium for lovers of African movies to enjoy African content.
The company offers both free and subscription-based streaming options for users.
Year of Inception: 1997
Founders: Vodafone Group & the Government of Kenya
Net Worth: $11.6 billion
Safaricom is the leading telecommunication company in Kenya and one of the biggest in Africa.
The company focuses on providing its customers with mobile communication, internet, and financial services.
The company has a flagship product named "M-Pesa" which is a mobile money transfer service.
Additionally, the service aims to transform the way people send and receive money on the African continent.
Safaricom also offers users with voice services, data services, enterprise solutions and mobile banking.
Year of Inception: 2014
Founder: Grant Brooke & Peter Njonjo
Net Worth: $45 Million
Twiga Foods is a Kenyan-based agricultural and technology company.
The company aims to connect small-scale farmers with retail outlets across the continent.
While still growing and expanding, the company aims to achieve this feat through its digital platform.
The company aims to use technology to streamline its supply chain hence ensuring efficient delivery of agricultural produce.
Twiga as a company offers services such as sourcing produce from farmers, distribution to vendors and quality control.
Best Tech Companies in Africa to work for
Summary
In Summary, Africa's technology landscape is experiencing remarkable growth and innovation, propelled by the emergence of numerous top-tier tech companies.
These companies have not only transformed the continent's economy but have also created new opportunities and improved the lives of millions of people across Africa.
From groundbreaking fintech solutions to cutting-edge e-commerce platforms and innovative renewable energy initiatives,
These top 10 tech companies are revolutionizing various sectors and driving progress in the digital age.
However, it's important to note that the tech industry in Africa is still evolving, with immense potential yet to be fully realized.
Challenges such as access to reliable infrastructure, funding, and talent remain significant hurdles that need to be addressed.
Governments, investors, and stakeholders must continue to support and nurture the growth of these companies,
Fostering an environment conducive to entrepreneurship and innovation.
Tech Companies in Africa in 2023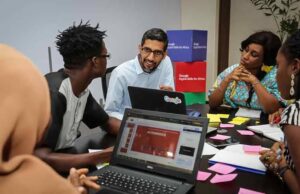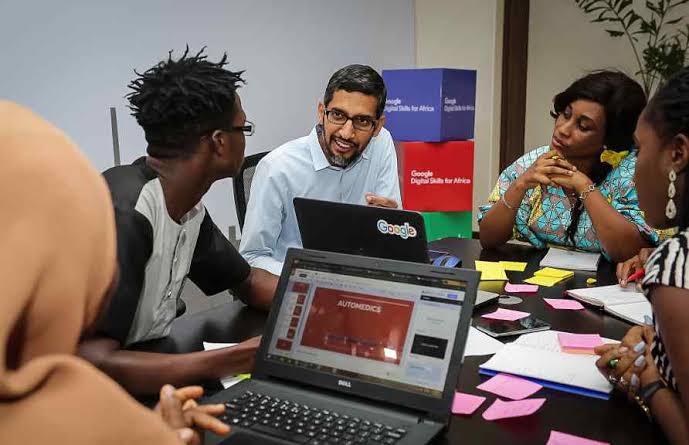 Conclusion
As we move forward, it is crucial to celebrate the achievements of these top 10 tech companies in Africa while recognizing the vast untapped potential that exists.
By harnessing technology and fostering a vibrant ecosystem, Africa has the opportunity to further transform industries, bridge societal gaps, and create a sustainable future.
The future of Africa's tech industry is bright, and these top companies serve as beacons of inspiration for the continent's burgeoning entrepreneurial spirit.
With continued support and collaboration, Africa's tech revolution is poised to make an indelible mark on the global stage.
The companies listed above are the major driving force behind the rapid technological advancement witnessed on the African continent.
Most times, they are the ones that experts are backing to place Africa as a key player in the global tech industry.
These companies stated above represent only a fraction of the dynamic tech landscape on the continent.
More so, the dynamic tech landscape that Africa possesses is poised to move the continent from its present state to a major player on the global stage.
Thanks for reading and I hope to see you another time on Afrokonnect.ng.