The Altè music and how the Altè fashion is taking over the new generation. 
In this publication you'll discuss the new altè music, Altè fashion and the emerging altè kids.
So let's dive in very Quickly.
SEE ALSO:
What is Altè
fashion?
Alté fashion embraces a retro and vintage style, but is sometimes tagged as "new school".
Nigerians have a deep rooted love for afro beat Music and somehow the Altè fashion finds a balance between the afrobeat contemporary style/culture and the jiggy Altè outfit.
The alte fashion lifestyle is not left out in the shaping of our minds towards embracing this genre of music.
The altè fashion trends has left us with both genders wearing a Tshirts tucked into a plain trouser pants on a sneakers.
Both genders can rock Vintage shirts and sometimes big baggy jeans, the ladies often wear accessories like big earrings and a lot of rings on the fingers.
Altè Kids and their Fashion style
The crispy outfit rocked by the altè kids is mostly inspired by the African culture and passion.
Most of which are creatively designed to match the new generational outfit.
Meet some of the emerging altè kids around below;
Models:- Williams Salt, Vivian Telya and Emma Demdau Dashe
For – Blacc Urban  Shot by – Mizanobel Makanjuóla.
SEE ALSO – Naomi Campbell Modeling Career, Net worth and stats 
Models:- Monster Boy, Palang and Jemimah Goyomma.
What is the meaning of Alte Music?
Before we proceed, you can check out the Top 10 Best Modeling Agencies in Nigeria.
Alté music on the other hand is not mainstream yet but we can boldly say it's beginning to gain recognition in Nigeria and around the world.
Altè music is a melodic, whimsy, almost-spiritual groove.
The melody and harmony somehow lays over each other, making it a seamless experience in the ear.
Alte music is a sound that comprises a diverse range of styles, sometimes drawing on dancehall, afro beat, R&B, and more.
Uniting the artists is a mutual desire to experiment with genres and strong visual storytelling.
Alte music has this sorting and refreshing sound that makes you to either dance through a song or rock it down slowly.
Alte music is a combination of different genre of music that allows a lot of music lovers of different sounds queuing to listen to it.
Altè music Genre in 2023
A lot of altè music talents are beginning to emerge from Nigeria and all over the world.
Ranging From but not limited to Santi, Wurld, kida kudz, odunsi, Tems, lady Donli, PrettyboyDo etc.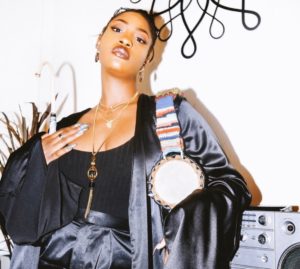 This great alte artist are making magic currently.
The infusion of a-little bit of Afro and alte in kele me megbe by Adekunle Gold is a good example of how this artist fuse the different genre and bring out a beautiful alte sound. 
Alte music is here to stay and it's going to really rock the year 2022.
The word should open Their minds and embrace this genre of music and it's cool fashion lifestyle.
Even in the Uk, the jiggy Altè sound is beginning to penetrate the radio stations and digital platforms.
Top 5 Alte Musicians from Nigeria in 2023 – Alte Music

Santi

WurlD

Kida kudz

Odunsi the engine

Tems
FAQ
What does Alté mean?
Alte Means 'alternative', often misunderstood for a habit, it is a lifestyle.
A group of Nigerian youths with a unique sense of fashion and music are on the rise with a new sound and style.
What country is Cruel Santi from?
Cruel santi is from Nigeria, Born in Nigeria and now based between Lagos and Dubai.
Santi's real is name Osayaba Andrew Ize-Iyamu, he is a major player in his country's alté scene.
A music-centric movement that is at once alternative and yet incredibly popular.
Who is Wavy the Creator?
Wavy the Creator is legally known as Jennifer Ejoke, a Nigerian professional recording artist, photographer, fashion designer and film-maker.
She was born in Lagos, Southwest Nigeria and raised in the United States of America.
She is best known for her breakout hit 'H.I.G.H' (Her In Greater Heights) and as the official photographer of Nigerian hip-hop artiste Olamide.
The name "Wavy" was derived during a studio recording of a song she was featured in, when her sound was described as "Wavy" by the lead artiste.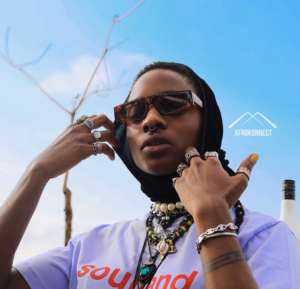 Now that you have made it to the end of this post, let us know what you think via the comment section below.