Afrobeat Music genre in 2023 has taken over the world by storm, the love for Afro Beat has grown beyond the African continents.
Afrobeat artists are getting massive reception all over the world.
From Wizkid, Davido, Burna boy, Stonebwoy, Tiwa Savage, Kizz Daniel, Fireboy, Joeboy, Rema, Yemi alade and a lot of talented musicians around Africa.
The sound is taking over the charts and Records are being broken.
The success of Afrobeats continues to grow and it looks like the style is here to stay.
So we've put together a guide of everything you need to know.
Who started Afrobeat Music genre?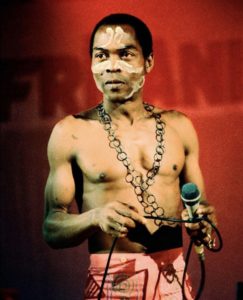 Afrobeat music genre was started by Olufela Olusegun Oludotun Ransome-Kuti also known as Fela Kuti.
Afrobeat arose from the mind and spirit of Nigeria's Fela Kuti who, like Beyoncé, is identified on a first-name basis.
Fela was a Nigerian musician, human right Activist and the Pioneer of Afro beat music genre.
Also known as Fela Anikulapo Kuti, he was born on the 15 October 1938.
Anikulapo Kuti lived an impactful life and died on the 2nd August 1997.
SEE ALSO – Fela Kuti Biography, Music and Activist work
The Afro beat Sound in 2023
Afrobeats gets its distinct sound from a couple of different influences.
The sound comprises of majorly Saxophone, keyboards, trumpet, guitar, drums and his crips vocals.
The combination of this instruments gave birth to the Afro beat/Highlife genre today.
You'll know when you're listening to Afrobeats from complex rhythms, heavy percussion, repeating vocals, and Pidgin English.
The upbeat, fun, and energetic melodies get people dancing in clubs around the world.
Don't confuse Afrobeats with Afrobeat, the style pioneered by Fela Kuti.
Afrobeat is a highly political, non-commercial music style, making it really different from Afrobeats.
What is the difference between Afrobeat and afrobeats?
AFROBEAT IS A GENRE, AFROBEATS ISN'T.
Afrobeat music genre is a mixture of traditional Nigerian music, Ghanaian music, jazz, highlife, funk, and chanted vocals, coined with groovy percussion and vocal styles, popularized in Africa in the 1970s.
Who is the king of Afro Beat?
Wizkid Ayo is the king of afrobeat Music and i will tell you why I said so.
Over the years Nigeria has produced a lot of talented Afrobeat musicians so it's hard to make pick.
However, Ayodeji Ibrahim Balogun popularly known as Wizkid is a standout.
Starboy remains the king of afrobeat Music in 2022.
Wizkid's Oguelegba is arguably the biggest afrobeat song in Digital era.
Credit to Legends like D'banj but truth is Wizkid took afrobeat genre global.
Wizkid has a ASCAP plaque for his songwriting contributions to Drake's global hit song "One Dance".
The Starboy still holds the record of the highest charting Afrobeat album in billboard world albums category.
His project "Sound from the other side" Peaked at number (2) on billboard worldwide chat. 
Wizkid has sold the famous and historic 02 Arena in London thrice consecutively during his Starboy Fest.
Below you can watch the Afro dance as presented by the Petit.
Here's a list of our top Afro beat musicians in 2022.
1. Wizkid
2. Davido
3. Burna boy
4. Tiwa Savage
5. Mr Eazi
Afrobeat music genre in 2023
A lot of Afro beat artists are creating ground breaking hits, so it'd be hard to list every artist out there.
If you're just getting into Afrobeats, there are a few acclaimed artists to start with, and plenty more to discover from there.
Starboy – Wizkid Ayo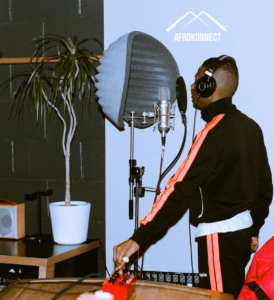 He has  enjoyed a lot of success due to his hard work, Wizkid became internationally known with "One Dance" and "Oguelegba" but his success as an artist goes far beyond that hit.
His 2011 debut album Superstar earned him immediate recognition, with several singles coming from that album.
His rise in popularity was clear in 2014 when he became the first Nigerian musician to get over a million followers on Twitter.
To date, he is one of the most recognizable Afrobeats artists.
Tiwa Savage
The Nigerian sexy diva, Tiwa Savage is one of Nigeria's leading female Afrobeats singers.
As a female singer, she struggled to gain popularity in the male-dominated music scene.
Despite the obstacles she faces, she's become one of the most prominent Afrobeats artists today.
SEE ALSO – Tiwa Savage Biography, Net Worth, Endorsement and Music
She even won Best African Act at the 2018 MTV Europe Music Awards.
Davido Adeleke | OBO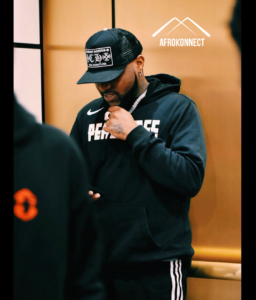 Davido quickly rose to popularity in 2011 with his debut album Omo Baba Owolo, continuing his success with his second album, The Baddest.
He won Best International Act at the BET Awards in both 2018 and 2014, and was the first African artist to receive his award in person on the BET stage.
Burna Boy | AFRICAN GAINT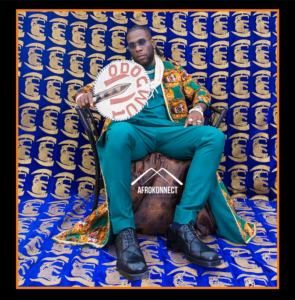 Burna boy, The Nigerian singer and songwriter Damini Ebunoluwa Ogulu was born on the 2nd July 1991.
In 2012 Burna boy released his first hit single "Like to Party" which was backed up with an Album "L.I.F.E" in 2013.
Since then, Burna boy has been doing pretty well in the spotlight.
Burna boy has released hit singles over the years, Singles such as "Like to party", YE, On the low, Anybody and the list goes on.
Mr Eazi | Afrobeat music genre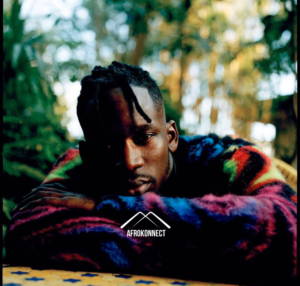 Although he is sometimes highly underrated, Mr Eazi is one of the most streamed Nigerian artistes in the history of Afrobeats.
He's a well recognized & loveable artiste outside Nigeria and even Africa.
Conclusively, with his commercial might and the fact that he already has two music albums to his name.
A lot of people are now nuturing the motive that Mr Eazi is one the top Afro beat artist worldwide.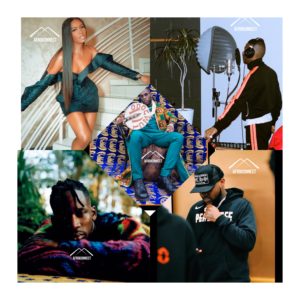 If you seek to know about afrobeat history, Watch a documentary click about Afrobeat genre by CGTN AFRICA.
On that note this bring us to the end of this publication about acrobats music genre, so who are you currently listening to? let us know what you think via the comment section below.