In this publication you'll find information about Patoranking Biography, Net Worth in 2023, awards and music Career via Afrokonnect.
Patrick Nnaemeka Okorie is the real name of Nigerian reggae-dancehall singer and songwriter popularly known as Patoranking.
Patoranking was born on the 27 May 1990 in Nigeria.
He was breed in a small town called Ijegun-Egba, Patoranking is a native of Ebonyi State, Nigeria.
Patoranking completed his basic Education in Lagos state, Nigeria.
He attended Citizen Comprehensive College in Epe, Lagos, then Patoranking later enrolled at Jibril Martin Memorial Grammar School in Iponri.
Patoranking Biography, Net Worth in 2023 and Music Career
While growing up Patoranking found his love for music and decided to pick that as a career path.
Patoranking started his performing arts career as a street jam and carnival dancer.
Then he later started his music career doing underground collaborations,
As well as releasing solo songs, he has collaborated with artists such as XProject, Konga, Slam and Reggie Rockstone.
In an interview with Entertainment Express,
Patoranking said his stage name was given to him by a Jamaican artist whom he met at Alpha Beach in Lagos state.
In countless interviews Patoranking has also cited;
Buju Banton, Bob Marley, Fela Kuti, Lucky Dube, Chaka Demus, Majek Fashek, Blackky, Blackface, Tuface and Marvelous Benjy as strong musical influences.
Patoranking described his style of music as a morally inclined variation of dancehall,
He added that his songs are references of socio-political issues, His songs like "Heal D world, In my head" are clear expressions.
Patoranking Biography,  Music Career and Net worth in 2023
Patoranking's hard work and resilience got him a record deal with K-Solo's Igberaga Records in 2010,
While with the imprint, Patoranking released "Up in D Club" and couple of other amazing songs with the label,
Patoranking later moved on from K-Solo's Igberaga label and started working with Timaya's "Dem Mama Records",
On 12 September 2013, Patoranking released the audio and video for his songs "Alubarika",
He collaborated with his godfather "Timaya" on this song called "Alubarika", it was arguably his breakthrough song.
The song became literally a Blessing to Patoranking,
The music video for "Alubarika" was shot by AJE Films and ran for 4 minutes and 16 seconds.
According to Patoranking, he described the song as a summary of his life as a musician,
He added that the song opened doors for him in terms of building a fan base and working with established artists.
In February 2014 Patoranking signed a record deal with Foston Musik and released "Girlie O" under the imprint,
The single further cemented his place in the industry and added more recognition to Patoranking,
He later released a remix of the song featuring the self proclaimed number one African bad Girl "Tiwa Savage".
Patoranking Biography, Awards and Net worth in 2023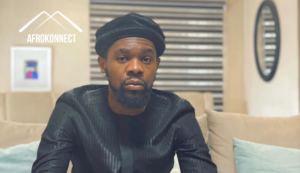 He was featured on several songs and he also released couple of hit songs the same year including his mash up song "Daniella whine".
Patoranking announced on Instagram that he signed a distribution deal with VP Records On 9 February 2015.
In the same 2015 Patoranking released a song featuring Wande Coal Titled "My woman My Everything",
The following year Patoranking released his Debut album God over Everything in 2016,
It features guest appearances from Phyno, Sarkodie, Olamide, Wizkid and many more A-List acts.
The God over Everything album debuted at No. 4 on Billboard's Reggae Albums chart.
He became a highlight since then, then here comes his second studio Album titled "Wilmer",
Patoranking named his album Wilmer which was after his daughter,
He released the album on the 24th of May in 2019,
Songs like "Confirm" featuring Davido and "Open Fire" featuring Busiswa off the album has traveled across Africa to the international market.
This literally takes us from a Patoranking Biography to his Awards and recognition.
Patoranking Awards, Recognition and Net worth in 2023 
Patoranking has been nominated for several  awards both locally and internationally.
He has also won various awards at multiple occasions among these nominations,
In 2014 Patoranking won the Best New Act, Best Collaboration, Best Reggae/Dancehall awards at Ben TV.
At The Headies 2014 Patoranking was nominated for the Best Collabo for "Girlie O Remix" featuring Tiwa Savage,
He won the award for Best Reggae/Dancehall Single for Girlie O Remix in which he featured Tiwa Savage.
In 2016 Patoranking won the award for Best Dancehall Artist for "No Kissing Baby" at AFRIMMA awards.
Patoranking also won the Best New Act at Mtvbase Awards,
He also won the Best Afropop Song at Tooxlusive Awards for his song My Woman My Everything featuring Wande Coal.
His collaborative effort "Emergency" alongside Wizzy Pro, Skales and Runtown won the award best collaboration.
At the City People Entertainment Awards, Patoranking won the best Dancehall/Reggae Act of the Year award and got nominated for two more awards.
Now that we've seen some of Patoranking awards and Nomination let's bump into Patoranking Net worth.
Patoranking Net Worth in 2023, Biography and Wife
Patoranking is the definition of true success story,
At the Headies award Patoranking stated that he once sold Rat poison as his job,
Today patoranking is one of the richest and most influential musicians in Nigeria and beyond.
Patoranking has a sponsorship deal with mobile company Infinix and other huge companies,
According to Forbes Patoranking has an estimated Net Worth based on Income, Endorsement, Cars and lifestyle worth $5 million.
Patoranking Wife, Philanthropy and Net worth in 2023
As we can all see from his Wilmer Album dedicated and named after his Daughter, Patoranking is a proud Dad,
The mother of Wilmer and wife of Patoranking is Leila,
Though different sources suggest the Relationship between Patoranking and his Babymama Leila has ended.
Patoranking ALU Scholarship, Philanthropy and net worth in 2023
As we conclude this article about Patoranking Biography, Net Worth in 2023, awards and music Career via Afrokonnect,
We have to talk about his philanthropic efforts,
Patoranking has paid for several scholarship program for young African children who are less Privileged.
Because of his passion for education In 2019, He met with the founder of ALU scholarship program,
Patoranking initiated a program to train 10 innovative and passionate children from Ebuta-Metta in Lagos, Nigeria.
SEE ALSO:
Summary
Patoranking, whose real name is Patrick Nnaemeka Okorie, is a Nigerian reggae-dancehall singer, songwriter, and performer.
He was born on May 27, 1990, in Ijegun-Egba, Lagos State, Nigeria. Patoranking rose to prominence with his unique blend of reggae, dancehall, and afrobeats music.
Patoranking's musical journey began in the streets of Lagos, where he honed his talent and love for music.
He initially gained recognition with his hit single "Alubarika" featuring Timaya,
Which garnered widespread acclaim and established him as a rising star in the Nigerian music industry.
Since then, Patoranking has released several successful singles and albums, solidifying his position as one of Nigeria's top reggae-dancehall artists.
His music often carries positive messages, focusing on themes of love, success, unity, and social consciousness.
Patoranking Biography, Net Worth in 2023 and Music
Conclusion
Patoranking has collaborated with numerous artists both within Nigeria and internationally.
Notable collaborations include "Girlie O" remix featuring Tiwa Savage, "My Woman, My Everything" featuring Wande Coal, "No Kissing Baby" featuring Sarkodie, and "Confirm" featuring Davido.
These collaborations have further expanded his reach and introduced his music to a wider audience.
His debut studio album, "God Over Everything" (G.O.E.), was released in 2016 and received critical acclaim.
The album spawned hit singles such as "No Kissing Baby," "Another Level," and "This Kind Love" featuring Wizkid.
It showcased Patoranking's versatility as an artist, incorporating elements of reggae, dancehall, afrobeats, and even gospel into his music.
Patoranking's success has earned him several awards and nominations, including multiple nominations and wins at the MTV Africa Music Awards, The Headies, and the Nigerian Entertainment Awards.
His music videos have also garnered millions of views on platforms like YouTube, further solidifying his popularity.
Outside of music, Patoranking is known for his philanthropic efforts. He has been involved in various charitable initiatives,
Including supporting education and healthcare causes in Nigeria.
He uses his platform to raise awareness and contribute to positive social change.
With his distinctive style, captivating stage presence, and uplifting music, Patoranking has become a household name in the Nigerian music industry.
He continues to push boundaries, experiment with different sounds, and collaborate with artists from diverse backgrounds, further expanding his musical horizons.
Patoranking's contribution to the reggae-dancehall genre in Nigeria has been instrumental in its growth and popularity.
Thank you for reading all the way, If you enjoyed this publication please don't forget to share.