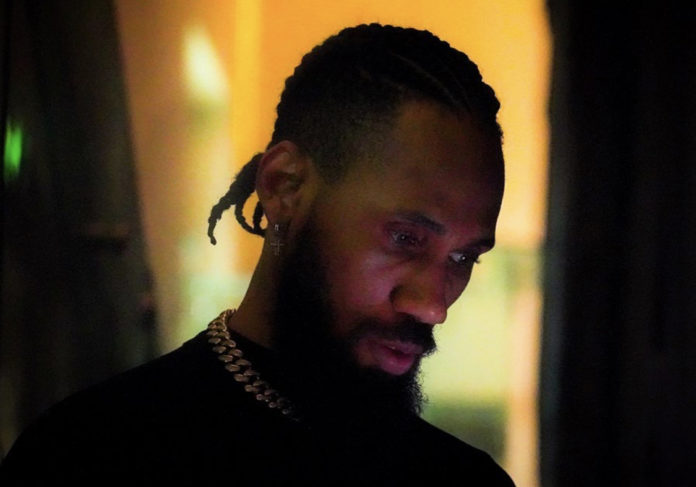 If you want to know about Phyno net Worth and Biography in 2023 then you should read on.
In this article you'll find out about one of the most successful Igbo rapper "Phyno".
So without taking much of your time let's go straight to the agender.
SEE ALSO – Simi Biography and Net Worth
Phyno Biography, Career and net worth in 2023
Known for his distinctive rap style, Phyno has collaborated with various Nigerian artists, including Olamide, Flavour, Davido, and Wande Coal, among others.
His collaborations have produced chart-topping hits and further solidified his position as one of Nigeria's leading rappers.
Phyno's success extends beyond his music.
He has received numerous awards and accolades, including several nominations and wins at the Headies Awards and Nigeria Entertainment Awards.
His music videos have also garnered millions of views on platforms like YouTube, further amplifying his popularity.
Aside from his solo career, Phyno is a member of the Penthauze Music record label, which he co-founded.
Under the label, he has supported and mentored emerging artists, contributing to the growth and development of the Nigerian music industry.
Phyno's impact transcends music as well. He has been recognized as a cultural ambassador, representing the Igbo culture and promoting unity among different ethnic groups in Nigeria.
His philanthropic efforts include supporting various charitable causes and initiatives, further establishing him as a positive influence in society.
Phyno Biography, Career and net worth in 2023
Background Information and Early Life
Chibuzor Nelson Azubuike Popularly known as Phyno is an Igbo rapper, singer, songwriter and record producer from Nigeria.
Phyno is a native of Anambra State, born in Enugu, Nigeria on the 9th October in 1986.
The name Phyno was given to him by his friend during his early school days.
After Studying public administration at the Institute of Management and Technology in Enugu, Phyno moved to Lagos to focus on his music career.
Today He is among the best 5 rappers in the country and has done well for himself over the years.
Just like Olamide, Phyno has taken Igbo music to the next level and even internationally.
In 2003 Phyno went into the music industry as a producer.
Eleven years later In 2014 Phyno released his debut album "no guts no glory".
His song ghost mode featuring Olamide brought him into the limelight and since then he has been flourishing.
He has featured so many other artist such as Timaya, Flavour, M.I, Davido, Runtown, Wale and a lot more.
What is Phyno Current Estimated Net Worth in 2023?
Phyno has more endorsement deals than any other Rapper in Africa.
He is a Brand Ambassador of Monster, Guinness, Glo, Life Lager Beer, Tom Tom and NairaBET.
Phyno has an estimated net worth of N5 Billion Naira.
That puts him at the top with some of the Richest musicians in Nigeria.
If You want to know How Rich is Phyno, then Watch the video below;
Is phyno richer than olamide in 2023?
Phyno and Olamide are arguably the two most successful indigenous rappers in Nigeria.
Phyno and Olamide are very close friends not just in the industry and business terms but even outside the industry.
The two have recorded countless hits together including a joint Album.
The question of who's richer between them is something their fans always ask.
We did a research about Phyno net Worth and Olamide net worth.
From our findings, Phyno net Worth is estimated at $12 Million which equals 4,974,000,000 Nigerian Naira while Olamide has this estimated net worth.
Now from the above we can clearly see that Olamide is richer than Phyno with a little difference. 
Who is the richest musician in Nigeria in 2023?
A lot of Nigerian musicians are earning big in 2023,
From Endorsement to performance fee and as well as streaming royalties.
If you'll like to know the richest musicians in Nigeria then check out list of top 10 richest musicians.
Phyno Biography, Career and net worth in 2023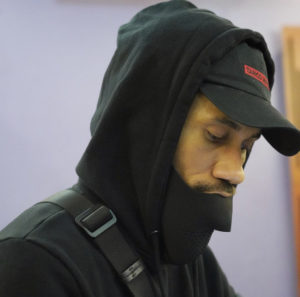 Summary
Phyno, whose real name is Chibuzor Nelson Azubuike, is a Nigerian rapper, singer, songwriter, and record producer.
Born on October 9, 1986, in Enugu State, Nigeria, Phyno has risen to prominence as one of the most successful indigenous rappers in the Nigerian music industry.
Phyno's musical journey began in his early years when he developed a passion for music and started exploring his talent as a producer.
He initially gained recognition for his production skills, working with various artists in the Nigerian music scene.
However, it was his decision to transition from a producer to a rapper that brought him widespread acclaim.
With his unique style that blends Igbo language and culture with contemporary rap and hip-hop elements,
Phyno quickly became a force to be reckoned with in the Nigerian music industry.
His debut studio album, "No Guts No Glory," released in 2014, propelled him to stardom.
The album featured hit singles such as "Ghost Mode" and "Man of the Year," which showcased his lyrical prowess and captivating delivery.
Phyno's music often reflects his cultural roots and upbringing, incorporating elements of traditional Igbo music into his songs.
His ability to seamlessly fuse traditional sounds with modern beats has earned him a dedicated fan base both within Nigeria and across Africa.
With his unique rap style, cultural pride, and dedication to his craft, Phyno has become an influential figure in Nigerian music.
His ability to blend traditional and contemporary sounds has not only earned him commercial success but has also helped him carve out a distinct identity in the rap genre.
Phyno continues to evolve as an artist, pushing boundaries and leaving a lasting impact on the Nigerian music scene.
On that note, this brings us to the end of this publication about Phyno via Afrokonnect.
Hope you enjoyed this article, let us know what you think via the comment section below.