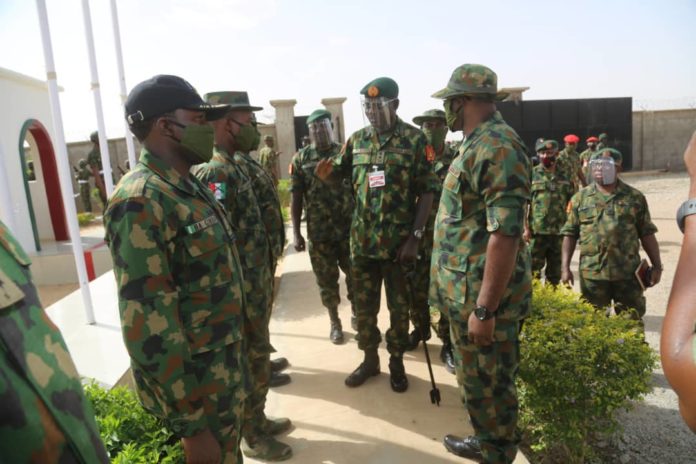 You can now obtain Nigerian Army Recruitment form online or at any business center for the year 2023.
For the 2023/2024 Army Recruitment and process you can fill the form by visiting the recruitment portal.
On this page we'll redirect you to the official Nigerian army portal, as well as revealing to you the Requirements, Qualification and tips on how to apply.
Nigerian Army Recruitment form for 2023
Check Requirements, eligibility, application portal and how to apply below.
As for the Requirements, Academic Qualifications For Nigerian Army 80RRI Recruitment is a priority.
Academic Qualifications Its part of army's recruitment process.
Nigerian Army Recruitment Basic Requirements;
Academic Qualifications Requirements ranges from minimum
1. O'level (WAEC/GCE/NECO/NABTEB) to PhD holders.
2. Birth Certificate / Declaration of age.
3. Passport size photograph
4. First School Leaving Certificate (FSLC)
Applicants applying for graduate recruitment should have all qualifying documents.
Candidates must be 18 years of age and above.
The application portal is open to all male and female Nigerians.
Must be physically and mentally fit, Accepted certificates include O'level, A level ND, HND, OND, B.Sc, B.A, M.Sc, and PhD.
NYSC discharge certificate or exemption letter Medical examination will be carried out, Candidates with tattoos should not apply.
Candidates with flat chest and feet should not apply.
More so, Qualifying examination and screening will be carried out.
Candidate must be free of any criminal conviction.
You must be medically, physically and psychologically fit.
Not be less than 1.65 meters and 1.56 meters tall for male and female applicants respectively.
You are to print out your submitted form which you will present at the exam screening center.
APPLY ALSO:
The Nigerian Army Recruitment for 2023
The above are basic requirements for Nigerian Army 80RRI recruitment.
Full specifications and recruitment qualification have been listed on the recruitment portal.
It is important to note that Nigerian Army And the military is not a part-time job.
How to Apply Online for Nigerian Army in 2023
For How To Apply For Nigerian Army 80RRI Recruitment,
All Interested and qualified candidates should follow the given instructions below to apply for 2022 Nigerian Army 80RRI recruitment.
You can visit any cyber cafe or apply with your laptop computer or smart phone.
If you're applying with your personal device follow the steps below for Guide.
The forms are out, Interested applicants should apply directly by visiting Nigerian Army Recruitment portal – recruitment.army.mil.ng
Make sure you are currently on the official recruitment portal which shared above.

Create a user account to enable you login.

Your username must be a functional email

Complete the application form, submit online and print a copy.
Then, print and complete the Guarantor Form as appropriate.

Nigerian Army Recruitment 2020/2021
PLEASE NOTE THE FOLLOWING:
You are advised to carefully read the instructions on this portal or call the following support lines if in doubt: 0905 992 4328 and 0802 656 9770.
Shortlisted candidates are to report to their respective states of origin for the screening exercise.

All documents will be verified from the appropriate issuing authority.
NA Recruitment form is free.
Visit https://army.mil.ng For news about the Nigerian Army.
Keep visiting this page or drop your email to be notified for updates. 
Don't forget to share this with others who might be interested in joining the Army.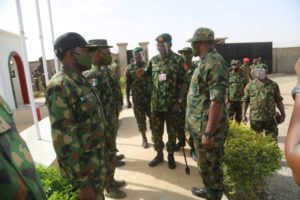 Click here to – Download Nigerian Army Up-to-date Past Questions
ALL DOCUMENTS WILL BE VERIFIED FROM THE APPROPRIATE ISSUING AUTHORITY.

ALL THOSE WITH FAKE DOCUMENTS WILL BE HANDED OVER TO THE POLICE FOR PROSECUTION.