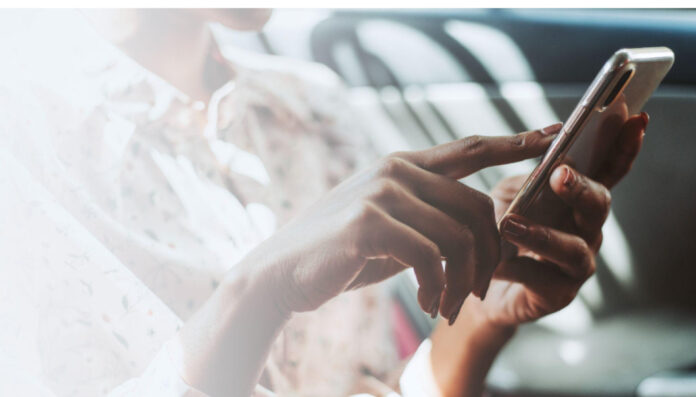 Welcome to this publication focused on The Prosperous Rise of Mobile Gaming in Africa, via Afrokonnect.
Africa has seen a huge rise in mobile penetration, and people in countries like South Africa, Nigeria, Zimbabwe and Ghana rely on their smartphones for various purposes.

Thanks to the latest developments, mobile devices offer a wide range of functions, and using them for gaming is an ongoing and rising trend on the continent.
The Demand for Mobile Gaming in Africa
Only five years ago, the majority of Africans only played games on personal computers and consoles.

Today, thanks to the advancement of 4G/5G technologies, as well as the devices themselves, a large number of players switched to smartphones as the new main outlet which allows them to access their favourite games on the go.
As a result, mobile gaming has grown exponentially, and Africa's market revenue is expected to grow to $1.84 billion by the end of 2023. At a steady annual growth rate of 8.71%, it is further projected to exceed $2.5 billion by 2027.
The number of mobile gamers is also on the rise, and by 2027 it is expected to reach 310 million.
The Leading Genres Among Africans
Let's go over some of the most popular gaming genres that Africans choose to play on their mobile devices:
Strategy
Strategy-based games revolve around themes that require skill, thinking, and planning for a player to achieve victory.
Users involved in such games need to employ carefully developed strategies, and many gamers turn to this genre because of the feeling of accomplishment they get each time they finish a new level or they finalize a mission.
Due to various tech advancements, strategy games evolved to real-time gameplay which offers far more dynamic experiences.

Since the category is incredibly popular, it also includes several sub-genres such as multiplayer online battle arena (MOBA) and war games.
Casino Games
Online casino games have been trending among Africans for a while now, and thanks to all the tech developments that keep affecting the industry, iGaming is also going mobile.
As a result, today's punters can easily find a variety of amazing mobile casinos in South Africa, Nigeria, Kenya, and many other parts of the continent.
Not only do such operators allow players to engage in their casino favourites like slots, blackjack or roulette, regardless of their location, but they also provide superb gaming experiences.
Additionally, the leading platforms are doing their best to stay on top of current trends so they already offer dedicated mobile apps that work seamlessly with their desktop counterparts.
Shooters
Shooter games are a well-known genre that has been adored by Africans for a long time, so it is no wonder it found its place in mobile gaming as well.

Shooters branch out into two main sub-genres: the third-person shooter (TPS) and the first-person shooter (FPS), and both are commonly played on the continent.
What's more, the two sub-genres often overlap since many modern titles allow the players to toggle between first-person and third-person perspectives.
As the name suggests, the games revolve around shooting and combat, and players usually get to control a character armed with a rich artillery of weapons.
Some of the most notable examples include hits like Counter-Strike and Call of Duty.
Sports Games
Sports games are a genre that strives to replicate real-world events and activities that involve a variety of sports such as soccer, basketball, tennis, cricket, rugby, golf, and many others.
Typically, players are allowed to compete against other users who can either be real humans or computer bots.
There are many sub-genres of sports games that are popular in Africa, and racing is one of them.
However, no other sub-category can even come close to the popularity of group sports games such as FIFA Football where players can take control of their all-time favourite football teams.
This particular game style emphasizes strategy and team dynamics. 
Role-Playing Games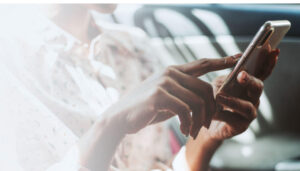 As role-playing games continue to attract the attention of players from all corners of the world, including Africa, the top developers remain focused on launching new titles with advanced features.

Players are particularly passionate about role-playing games since they allow them to enter a new world they can explore freely in the body of a character they choose and develop.
During the game, users are hooked by the complex storyline paired with flexibility and freedom of choice.
Players get to enter an exciting world of fantasy, and such immersion can hardly be achieved by other genres.
Well-known examples of the category include The Witcher 3: Wild Hunt and the Elder Scrolls series.
When we look at the actual stats and the continued tech developments, mobile gaming is only going to continue its expansion, and players from different parts of the world can look forward to many new titles and even more advanced features.
The story is no different in Africa, with the locals being just as crazy about their games as the rest.

And with such a young population, the African continent is primed for innovations and further expansion.