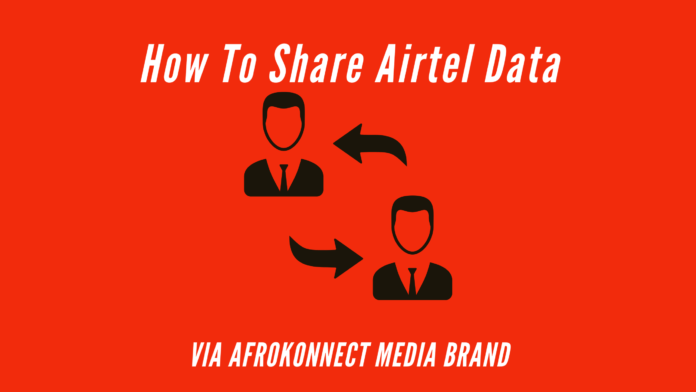 In this article we will cover the topic "Airtel Data Share", and How To Share Airtel Data to other lines via Afrokonnect.
Customers of Airtel are able to share their data with other subscribers of the same service,
As is the case with all other Nigerian telecommunications companies.
This function is provided by Airtel and is available to all Airtel users.
In addition, they have taken the initiative to give a name to their data-sharing platform;
They call it "SmartShare," and it comprises the two existing modes of data-sharing that they provide, namely Me2u and Gifting.
Just like transferring airtime, Me2u enables customers of Airtel to share the data bundles or plans that they have already purchased for themselves with other Airtel customers.
The amount of data that you specify is deducted from your available data balance and sent to the Airtel phone number that you provide.
When it comes to gifting, this entails purchasing a data package for an Airtel customer, most likely a friend or a member of the same family.
When you don't want to reduce the amount of data you already have but you still want someone else to surf the internet, this is often the optimal solution.
There are two main ways to share data with friends and family online:
Using your current data bundle to transfer someone else's data, or just purchasing a new data bundle for someone else.
We'll teach you how to do both in this article so you can select the approach that works best for you.
Let's not waste any more of your time and get right down to the meat of the matter.
How to Share Your Airtel Data: The Airtel Data Share Guide
The amount of available data on your device will determine what may be sent during a data transfer.
Code to send 10 MB on Airtel
To send 10 megabytes to a friend or family member, dial the following sequence:
*141*712*11*Phone Number#, then enter 1 when requested to confirm the transfer.
Code to send 25 MB on Airtel
Dial the following number combination: *141*712*9*Phone Number#, then press 1 again to confirm, and finally press Ok to complete the 25 MB transfer to a friend or family member.
For instance, dial *141*712*9*09121947448#, followed by typing in 1, and finally pressing Ok.
Code to send 60 MB on Airtel
To send 60 MB to a family member or acquaintance, just call *141*712*4*Phone Number#, and then press 1 to confirm the transfer.
As an example, dial *141*712*4*09121947448#, followed by typing 1 and then clicking Ok.
Airtel Me2u Data Share
You also have the option of dialing *141#, choosing option 5, which is the SmartShare option, and then clicking on option 3, which is the Me2u option.
After that, you will be asked to input the amount of data you desire to transfer and confirm the action before it is completed.
It's important to know that Airtel charges either N100 or 10MB for utilizing the Me2u feature.
How To Share Airtel Data with others
Giving out data isn't that difficult of a process.
Simply call *141# and pick the SmartShare option; after that, choose the Data Gifting option, which is option number 2 on the menu.
Select the gift package you'd like to purchase, enter the recipient's phone number, and then complete the purchase.
Any information, from daily schedules to weekly itineraries to monthly summaries, may be presented as a gift.
You should also be aware that the data gifting feature is set to auto-renew,
Which means that once you have used it even once, it will automatically use it once more before the data runs out.
If you were to give a user a weekly plan as a gift, the system would, at the conclusion of the week, automatically give that user another weekly plan.
Simply sending the word "Stop" to the number 141 will put an end to the auto-renewal of this service.
RECOMMENDED:
Conclusion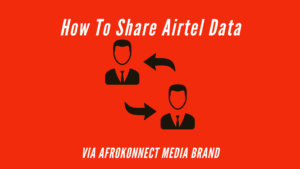 Do you have any queries concerning the data sharing service that Airtel provides, which they refer to as SmartShare?
Please relay your questions, comments, and concerns to us using the form provided below,
So that we may assist you in any manner possible.