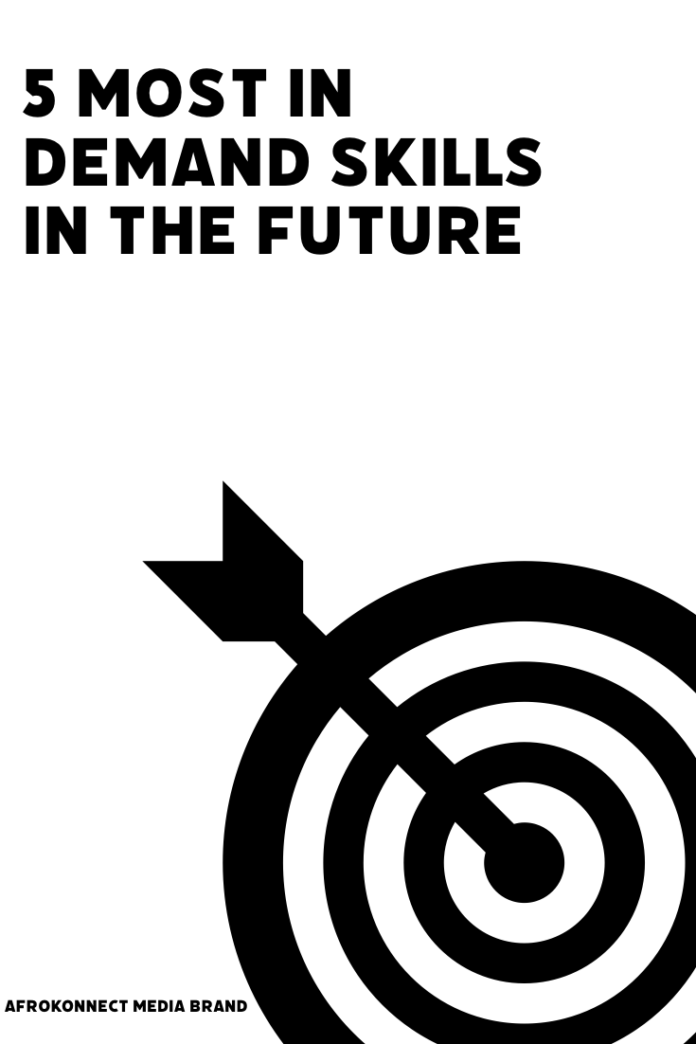 How to Develop Skills of Communication, Best skills to learn to make money: Most in Demand skills via Afrokonnect.
Communication skills are one of the most essential, in fact the most essential to survive in the 21st century,
Especially in this era where everything has gone very digital, communication skills for almost everything cannot be overemphasized,
Because in every human endeavours, communication has been key right from time immemorial.
Effective communication skills has been the primary source of commercial, industrial and organizational breakthroughs,
In fact, years ago, The Conference Board of Canada, an independent, non-profit applied research organization, developed the Employability Skills 2000+,
Which lists the critical skills that employees need to succeed in the workplace,
Communication skills, tops the list of fundamental skills needed to succeed in the workplace.
This basically means that effective communication skills will always be one of the most outstanding skillset to possess for a long long time,
Knowing how to listen well and communicate clearly will help you express yourself in job interviews, business meetings and in your personal life as well.
How to Develop Skills of Communication: Best Skills to Learn
Everyday on LinkedIn, big organizations are looking for communication experts who can do the following:
Advertise their products and services on social media and other traditional media.

Write alluring advertisement copies, sales page or emails
Write interesting articles about a product or brand
Publish blog posts that guide customers on a certain product
Good customer care representative who can communicate effectively with clients and solve their problems.
Also, clearly work thier way through interviews, deal making and business conferences.
These are just some of the communication skills needed in this digital era,
Other communication skills include: PR, Broadcasting, Public speaking and even acting,
Big multinationals are also ready to pay handsomely to who has the expertise in getting an engaging messages across their wide range of audience.
In this article we'll be looking at how you can develop your communication skills in this era and become a professional business person or an indispensable employee.
1. Understand basic Communication skills
The basic communication skills are:
Speaking

Writing
Non verbal communication
Listening
Now you know that communication is the process of sending and receiving messages for a purpose,
It's also a mechanism for establishing good relationship.
Having known this, it's essential for you to know how to communicate using these basic skills,
A. Speaking: Speaking skill is the most important of all communication skill, it is an expressive form of art that can make things work out for you anywhere.
The art of speaking out to a large audience makes you more articulate, and admired by your colleagues or your boss.
In a business setting, speaking up on organizational matters help you step up your game as an excellent employee.
B. Writing: This is another essential skill needed in the workplace,
Now many employees, probably like you reading this article might think that you have to be a perfect writer to write.
Basically, all that is required of you is to know simple grammar and construct good sentences in the English language, Then you're good to go.
Writing skills as part of your CV gives you a cutting edge over others,
You get to send emails, and even be a social media manager with your writing skills.
C. Listening: This is also an important basic communication skill, you should learn how to be a patient listener,
So you can get all the fact rights and respond to them effectively.
How to Develop Skills of Communication
2. Learn to Engage Your Audience
An audience is anybody you're trying to get a message across to,
Now, to be a good communicator, you must learn how to engage your audience;
You must get their attention first to let whatever message you're trying to communicate sink.
For instance during public speaking, storytelling can be used as tool to start your speech,
In a TED talk for example, most speakers use storytelling as a tool to begin their speech.
Other ways to engage your audience are:
Making eye contact

Listening effectively
Replying to messages on time
Returning a call
How to Develop Skills of Communication
3. Improve your Digital Media Skills
In this era of the 21st century, digital trends are all over the place,
Digital innovations have made communication a lot easier.
In digital innovations, we've got social networks and email for instance.
Now, developing social media skills and using the social media as a communicative tool can make you relevant in this age,
With social media, you could be employed as a social media manager, social media marketer or even a brand influencer,
We've written an article about HOW TO MAKE MONEY ON SOCIAL MEDIA, Read it up and learn more.
Email writing too is a special digital media skill to be developed because emails are one of the most effective ways to talk to clients directly and persuade them to take an action.
Also, on the digital media skill, you should learn how to do the following:
Organize virtual meetings

Make online calls
Send cold emails
How to Develop Skills of Communication
4. Practice Makes Perfection
Practicing your communication skills and learning new things in communication trends helps you develop good skills of communication. 
5 Most In demand Skills of the Future
The leading and big organizations are in a never-ending search for potential employees who possess the top skills and the most sought-after abilities,
So, if you wanna be relevant as an individual in the nearest and later future,
here are top five most in demand skills you should learn and possess apart form developing good skills of communication.
1. Effective Communication
This article is emphasizing on communication because it is that one skill that will never fade away,
Definitely one of the Most in Demand skills,
Possessing effective communication skills has the ability of skyrocketing a business as well as an individual advantageously,
So, for the next century, communication will still be in the top most sought-after skills in the world.
Yes, because big company executives are ready to pay individuals who are good speakers, excellent writers, professional social media experts, seductive advertisers among others,
Although, basic communication skills include speaking, writing, listening, non verbal cues, etc,
Emotional intelligence, persuasion, and negotiation are still regarded as top communication skills of the future. 
Furthermore, now that everything has gone digital, you'll have to hone digital communication skills,
About 95% of leading executive hire individuals who have digital communication skills,
As all writings, speaking, negotiation and even persuasion will be done virtually,
This is the reason why the following skills has been added as skills of communication;
Online communication

PR
Social media management
Customer representative
Digital marketing
Copywriting
Digital advertising
Journalism
How to Develop Skills of Communication
2. Coding and Software Development
We've agreed that communication skills are number one of the the most in demand skills of the future,
In this article, the second most sought-after skills for the next 20 years or more is coding and software development.
Big IT companies are forever ready to pay huge salaries to software engineers who have great coding skills,
Those who know how to develop softwares that can solve problems and provide the best of services to humanity,
Coding and Software development is also another Most in Demand skills that you should consider.
3. Network Development
For over a decade and a lustrum, the world in its entirety has been duly united by the digitalism— the internet, especially,
Networking has been made a lot easier, to keep the internet running and make networking much better,
The world will need more network engineers, administrators, and architects.
And all of them have one skill in common: networking development and administration,
There is no shortage of networking-related certifications; the list is pretty extensive which includes CCNA, CCIE, JNCP and many others.
Clearly, networking development/engineering is an important job given how many certifications are out there.
Computer networking was and shall continue to remain a core skill not just in 2021, but also one of the most popular skills in the future.
Best Skills to Learn: Most in Demand skills
4. Cloud Computing
In the last few years, a large number of companies have moved their entire company data and physical infrastructures to cloud services like AWS, Microsoft Azure and Google Cloud.
This means that cloud computing is one of the most relevant skills of the future,
Individuals who are professional in cloud computing shall always find an employment space on professional network like LinkedIn.
Cloud computing is here to stay and deserves to be on the list of the highest-paying skills in 2021,
The top most in demand skills in the future shall be incomplete with cloud computing.
How to Develop Skills of Communication: Most in Demand skills
5. Data Science
If you've learnt and professionalize yourself in data science and analytics, then congratulations, you're have made yourself relevant in these days.
A data analyst has that unique ability of analysing data using statistical methodsand analytical skills to bring out the results from data sets,
Analysts can derive results even from vague data points and details.
Knowledge of SQL, R, SASS, PowerBI, and similar tools can have you stand out as a capable analyst,
Big companies on LinkedIn, and even Facebook are looking for professionals in data science everyday.
Skills to Learn to Make Money as a Student: Most in Demand skills 
Normally, as student you shouldn't be focused about earning money, rather you should focus on studying hard,
However, you as a college student you are trying to take care of yourself while you are still studying hard, which is possible.
That's what makes you an outstanding student—a student entrepreneur who has probably built a career in his own while studying,
If you're a student reading this post, then you should read on,
Because this section is all about skills you can learn within 3 months and make money from while you study at college,
Before that, I recommend you watch the video below about Communication rules that will never change;
1. Social Media Management
If you love being online, networking, and you have a knack for creating engaging content that will make the internet break,
Then you can move on to acquire a digital skill today known as social media management.
Big companies are willing to pay social media managers in Nigeria up to 200k and above,
Imagine earning this while you're studying in university or college,
Basically, a social media manager is in charge of a social media account for a business person, a brand, company or a celebrity or influential figure.
Most of the time, student social media managers are in charge of representing a company's across social media channels like Instagram, Twitter, Facebook and Pinterest,
They serve as freelancers as the sole voice of whatever brand or business they are representing on social media.
Basically, social media managers do the following:
Organize social media campaigns

Create content the brand or product
Respond to comments, messages, as well as complaints
Improve web traffic via social media
Optimize brand awareness
Establish conversion strategy
Online courses from Udemy, Coursera, Skillshare and even YouTube can help you get started as a social media manager while you study,
Also communication skills are important for social media management as social me mydia has become the most popular communication media.
2. Affiliate Marketing: Most in Demand skills 
Affiliate marketing is regarded as the surest way to make money online,
Whether you're a student, single mum, nine-five employee or just anyone looking o earn extra income, Affiliate marketing is sure,
Affiliate marketing is also known as third-party marketing, You sell a product and earn a commission from it, That's basically what affiliate marketing is.
Through an affiliate marketing program you can be an affiliate for a number of products and earn commission from each products you sell,
For a successful affiliate marketing career, communication skills sucha as: copywriting, advertising and marketing are quite essential,
If you own a website, you might want to create content around what you're selling as an affiliate.
Best Skills to Learn: Most in Demand skills
3. Content Writing
Content writing services is one of those you can render as a student and trust me, you'll take care of yourself real good when you do this,
If you have a good command of the English language with excellent research skills, then content writing is for you.
The demand for written content on website, social media and emails are very high,
There many content writing niches you can specialise in, Some of the content writing niches include:
Article writing

Blog post writing
Email writing
Social media content
Product reviews
Journalism
Buyers guide
Ebook writing
Lifestyle and culture.
Magazines and newspapers and online journals are looking for writers who they can pay weekly, a handsome amount of money, 
A beginner content writer who's hardworking can earn up to ₦50k every month which is quite good for a hustling student.
How to Develop Skills of Communication: Best Skills to Learn
4. Copywriting
Many people confuse content and copywriting but they're two totally separate skills,
What we saw above was content writing, Let's see what copywriting is.
A copywriter's job is to form compelling ad copies to sell products, educate and engage consumers, writing product descriptions, email blasts, banner advertising, etc.
Their job also includes brainstorming on concepts and develop storyboards,
They work with marketing and other creative teams/departments to refine communication strategies and ensure continuous brand messaging.
If you intend to become a good copywriter, then besides writing grammatically correct texts you should also focus on mastering techniques of 'brand recall', learn to evoke responses from people.
A good copywriter is expected to have a better understanding of the human psychology behind every buying decision, write/form compelling ad copies and come up with catchy jingles for brands,
Correct copywriting skills will enable you to make good landing pages, sales pages, and email sequences to grab the attention of people.
You will find a plethora of instructions on how to become a professional copywriter on the internet,
To start with you can read a few detailed articles and try joining a course that will only help you understand copywriting progressively,
That's why I suggest you read our article about Online Jobs you can start from Home.
ALSO CHECK:
Best Skills to Learn
5. SEO
SEO is one of the most sought-after skills in this era of digitalism,
This is because business want to rank their website's content on the first page of the search engine,
As a student you can take on this skill from Udemy and Coursera.
Search Engine Optimization is the process of increasing website traffic through organic search results,
As an SEO specialist your primary job is to improve the ranking of businesses website by working on both aspects of quality and quantity.
Your job is to optimize the website content and by doing so attract an ample number of organic visitors to their website,
SEO strategies keep evolving speedily, this is why SEO specialista needs to keep a close track of the search engine algorithms,
Hence, website optimization is a continuous and never-ending process.
While SEO improves your organic search, Google Analytics enables you to understand user behavior, measure marketing efforts, and make well-informed decisions.
One of the key advantages of these behavioral metrics is that it provides SEO specialists with valuable information on which pages get the most engagement.
How to Develop Skills of Communication: Best Skills to Learn
Conclusion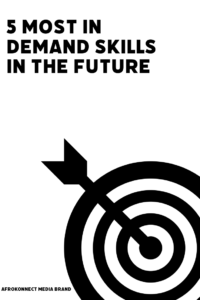 We've come to the end of this article, The skills discussed above would surely make you the kind of money you desire as long as you keep learning and thinking about the future,
Because skills, digital skills especially, rules the world of today.