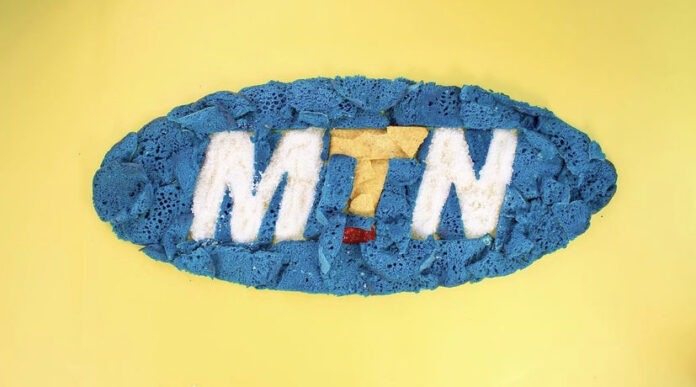 In this post you will learn different methods of how to cancel auto renewal on MTN data plans via Afrokonnect.
Even though customers may benefit from MTN's automatic renewal service, for instance,
Users who consistently make use of data service and customers who don't want to disconnect from the internet for various reasons,
But despite the fact that it could be helpful to other people, it is a painful issue for those who are affected by it.
This is due to the fact that the vast majority of the time, their data gets reactive without them asking it.
So, MTN came out with a solution for this problem, a procedure from which clients may select their preferred option,
Between an ongoing (Auto-renewal) subscription and a one-time payment purchase.
How to Stop Auto Renewal on MTN Subscriptions
Cancelling an auto-renewal on MTN is possible using five significant ways. You can use any of the following method:
USSD code
MyMTN app
MyMTN website
SMS
Department of Service to Customers (Customer Care)
How to Opt Out of Automatic Renewals on MTN Via USSD CODE with ZIGI
To make a one-time purchase of data with MTN, follow these steps:
There are two distinct codes that can be utilized.
Both of them make use of speedy processes because there is one "must" adhere to the directions that are provided by the representatives of the client,
You can activate a One-Time Purchase Using the Following Steps;
In order to connect, dial 180 using your MTN number.
To find out the status of your automatic renewal, press 1.
Enable or deactivate the automatic renewal, press the 2 button.
At this time, one of your options for renewing your data will be terminated, and the opportunity to make a one-time purchase will be activated.
How to Cancel Your MTN automatic renewal Subscription via 131
Cancellation of the automatically recurring payment plan on MTN is possible using the code *131#.
This is a straightforward method, a step that will call for a singular purchase or payment auto-renewal.
Use your MTN number to dial *131# on the keypad
To choose "Data Plans," press the 1 key.
Press 10 to manage active data plans
You will be redirected to the next tab where you can cancel auto renewal by pressing 3.
How to Activate a Single-Use Purchase Data using MyMTN App
MyMTN is a mobile application that enables the clients of MTN to get access to several services.
Among one of these services is the continuous replenishment of data.
The following is a list of the necessary actions to activate one-purchase of additional time or cancellation of automatically recurring data renewal:
Install the MyMTN app on your mobile device.
Create an account using the MyMTN mobile app.
Please provide your cellular phone number.
To access "My Subscription," scroll down.
To turn off automatic renewal, click the toggle button.
Choose "Turn Off" from the menu.
When this is finished, any data subscription that was done will be complete without automatically renewing itself,
Data will not be automatically synced on the mobile app.
How to Activate a Single-Use Purchase Data using MyMTN Web
MyMTN web is a website that serves as an online platform, developed to provide clients with the services offered by MTN.
Cancellation requests can also be sent through the website.
For automatic renewal of a subscription, here are some of the steps that clients may take to accomplish their goals utilizing the platform as an example:
You may access the MyMTN online platform by clicking here for rapid access.
Provide your user name and password when prompted or create one
Put down your contact number
Enter the one-time passwords (OTPs) that will be emailed to your number in the phone book
Look for "my subscription" in the menu.
Select data bundle
The auto-renewal button should then be turned off.
The completion of this procedure will result in the immediate activation of a one-off the purchase of data.
How to Turn Off the Automatic Renewal of Your MTN Data through SMS
Cancelling auto-renewal using SMS option is still the quickest and most convenient method to enjoy continuous data on your terms.
This method is extremely helpful in situations in which you have unwittingly enrolled to a data plan and MTN turned on the automatic renewal feature.
In order to make use of the one-time data subscription simply send NOCODE to 131 using your phone's text messaging service.
How to Stop MTN's Automatic Renewal Process through Customer Service
All MTN customers can access the available customer support channels,
Even customers who desire to pause the automatic uploading of their data renewal.
The representative of the company's customers will then request a few identifying data from the individual to verify if you are the rightful owner of the number.
The procedures that need to be taken in order to talk with an MTN customer representative:
If you are using a mobile phone, dial 180.
After about three seconds, push the 2 button.
After approximately 3 seconds, you should hit 9.
Press the 6 key during the following three seconds.
After that, hit 0 to be connected to a customer service agent.
Kindly note that this steps changes over time, so after dialing 180 just follow the instructions on your screen or the command prompt.
Then, you can put your request for cancellation of the MTN subscription auto-renewal.
How to Turn Off the Automatic Daily Renewal on MTN
It is possible to cancel your MTN daily subscription by using the instructions that were given before.
For the sake of clarity, you can Follow the steps below to turn off your daily auto-renewal.
Simply enter *131# on your MTN phone to get started.
Choose the appropriate choice from those that are presented.
Press 1 to activate the data plan if that is what you want to do.
Access the 'Manage Data' menu, press the number 8.
Make your selection, hit the number 3 on your number pad.
To terminate your daily membership, click the button provided. Congratulations you have successfully canceled the renewal at this moment.
How to cancel auto renewal on MTN Pulse Data
You can turn off MTN's Automatic Renewal feature on any Pulse Data plan,
MTN Pulse is a tariff package that includes a substantial amount of data bundles. Here are the latest and cheapest MTN Pulse night data plans for any device.
Any one of the procedures above can be utilized by the users to turn off auto renewal on MTN,
The fastest way is by sending an SMS, which is incredibly quick. To stop pulse automatic payment just text the word NOCODE to 131.
List of Data Plans offered by MTN and Codes to Cancel Auto-Renewal
Some of the details have been effectively explained above,
In order to deactivate the automatic renewal of your 25 MB daily data plan, send NO114 to 131.
To deactivate the automatic renewal of the 75MB daily plan, send NO114 to 131.
And, to deactivate the automatic renewal of the 1GB daily plan, send NO155 to 131.
Send NO113 to 131 to end automatic renewal of 200MB 2days plan.
CODES TO STOPS MTN DATA PLANS AUTO RENEWAL
Text NO113 to 131 to deactivate 200 megabytes for 2days plan.
Send NO154 to 131 to cancel automatic renewal of 2 GB of data for two days.
Text NO103 to 131 to cancel automatic renewal of 350 MB data for a week.
Send NO106 to 131 to cancel 1.5 GB MTN data automatic renewal of 30 days.
Send NO130 to 131 to stop MTN 2 GB of 30 days automatic renewal.
To cancel automatic renewal of 3 GB of data for a period of 30 days on MTN Text N0109 to 131.
Send NO110 to 131 to stop auto renewal of 3.5 GB of data for a period of 30 days on MTN.
Text NO107 to 131 to stop automatic renewal of 6.5 GB data for a period of 30 days.
How to Turn Off MTN's Automatic Renewal Feature (Social Bundles)
The issues caused by undesired auto-renewals are is a relative issue, most clients who subscribe to social bundles have different complaints,
In light of this, we have provided an overview of various social media bundles, as well as the codes necessary to halt the auto-renewal.
RECOMMENDED:
How to cancel auto renewal on MTN Social Plans Subscriptions
The following is a list of some of these social networking sites bundles and the cancellation codes associated with them:
Send STOPFBD to 131 stop Automatic renewal of Facebook daily social bundle.
In a case where you are on Facebook weekly or monthly plan, all you have to do is text STOPFBW or STOPFBM respectively.
WhatsApp's daily data automatic renewal plan on MTN can be stopped by texting STOPWAD to 131.
In case you subscribed to weekly or monthly plan you can end the automatic renewal by sending STOPWAW or STOPWAM respectively.
Send STOPINSD to 131 end Instagram's daily automatic renewal payment on MTN.
Send STOPESKD to 131 to end Eskimi daily data plan automatic renewal.
Text STOPWCD to 131 to stop automatic renewal on WeChat's daily data plan.
You can send STOPWCM to 131 to cancel your WeChat monthly automatic renewal plan.
How to cancel auto renewal on MTN Data Plans (NG & SA)
Kindly be informed that to cancel the auto-renewal of data subscription on your line simply dial 131*1*10# and select the bundle you want to stop auto-renewal.
If you're using MTN (SA) South Africa here is the code to cancel auto renewal;
kindly dial *136*5#, select manage bundles and select cancel renewable bundle.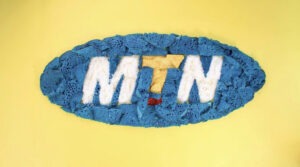 Conclusion
While MTN has offered several ways to end automatic renewal on any data plan, the easiest way is to use the code via SMS.
To disable the MTN data plan's automatic renewal feature, Simply call *131# and then follow the on-screen prompts.
This is the end of this publication about different methods of how to cancel auto renewal on MTN data plansvia Afrokonnect.
You can check out the latest airtel Data Plans that works both on android and iOS devices. Good luck