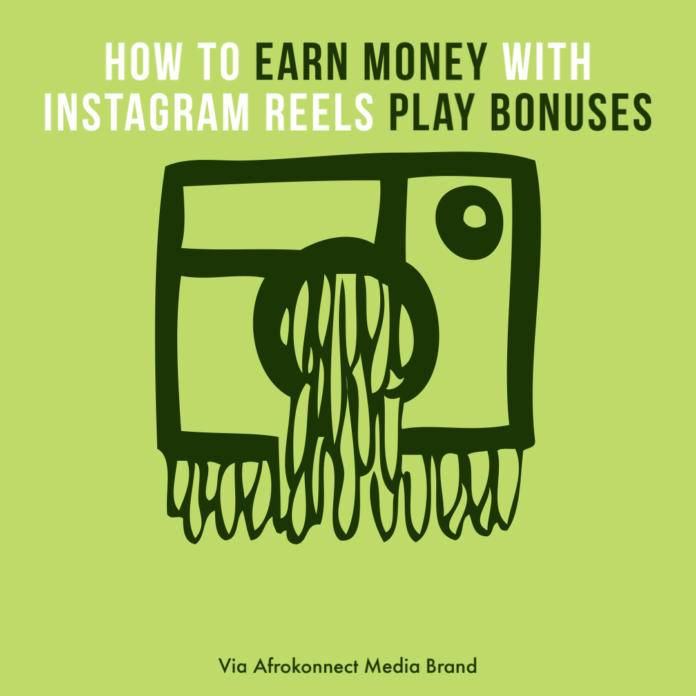 You are welcome to this article about How to Earn Money with Instagram Reels Play Bonuses as a creator in 2023 via Afrokonnect.
Instagram Reels has proven to be the most productive feature of Instagram.
You can make a living out of Instagram Reels too! Want to know how?
Read more to know from where can you get these opportunities or how can you create opportunities on your own.
Major factors to consider – Instagram Reels Monetization
Make Sure You Use The Appropriate Platform
You need to conduct some research to determine which social media platform is going to be the most useful for achieving your goals,
Before you can even begin to think about advertising yourself or your company through social media.
In order to sell anything or obtain more followers and interaction,
You'll have to figure out which platforms are most popular with your target demographic,
And how much time and effort you're willing to put into it, as well.
It's a good idea to test out as many platforms as possible before choosing on which one to devote the majority of your time and resources to.
It's difficult to predict where people will wind up spending their time.
Additionally, it is essential to keep in mind that different platforms call for distinct techniques to be implemented.
Establish a Regular Timetable for Yourself
Maintaining a regular schedule will be of great benefit to you in your efforts to earn money on Instagram Reels.
It doesn't matter if it's once every day or once per week;
Just make sure you follow to the schedule as much as you can.
The key to ensuring that consumers are aware of when they can expect fresh information,
And how frequently they can anticipate it is maintaining consistency.
Additionally, it encourages the habit of checking back frequently for updates,
Which ensures that they are aware of any new information immediately after it is posted.
You must also ensure that your timetable is reasonable for you and that it is compatible with your day-to-day life,
In order to avoid exhaustion and feelings of being overwhelmed as a result of keeping up with it on a constant basis.
Create Interesting Content
People have a hard time standing out in social media since there is so much information being created at the moment,
This is the most significant issue that is now afflicting social media, especially marketers.
Your videos will receive attention if you produce content that people find interesting.
In the event that you are unsure how to proceed, the following are some pointers:
Consider what it is that your intended audience is looking for
Come up with content that people will want to share
Make an effort to develop a story rather than just posting random clips.
How to Earn Money with Instagram Reels Play Bonuses as a creator in 2023
Follow these steps below once you have a concept in your head:
1. Think of a unique idea or topic to base your story around
Anything from a comedy video series to a musical endeavor like making cover songs or originals might be the subject of this project.
First consider what will resonate with your audience, and then build from that premise backwards.
Successful pages on Instagram are successful because they each create their own distinctive style,
Which their viewers enjoy watching over and over again.
2. Construct a comprehensive plan.
If you don't take the time to carefully plan out exactly what it is that you want to get done and when you want to get it done,
There is a good possibility that you won't get anything done at all.
3. Put your plans into action.
It is time to start putting your strategy into action at this point.
If you are working with a group of people, you should make sure that everyone is on the same page,
And knows what their responsibilities are in the process of making the video series or projects.
4. Do some Promotion and Paid advertisement.
You can't just post without promotion, you need to promote your contents after putting it out there.
When you've finished making something amazing, you should definitely let other people know about it.
You can do this either by using paid ads by meta (Facebook) or try influencer marketing.
5. Continue the process.
It is not necessary for you to wait till your subsequent video clip or reels are finished being edited before thinking of fresh ideas and thoughts to implement.
RECOMMENDED:
6. Use All Features Of Instagram Reels
It's critical to take advantage of all the Instagram's reel features,
The vast majority of well-known figures in digital marketing constantly advise their clients to make full use of these tools.
Take advantage of filters and lenses when utilizing reels; this will give your reels an edge over plain old reels.
Don't forget to bring something new to the table at all times. Your reel's virality will rise as a result of this.
7. Create Original Content
First and foremost, each prospective social media influencer should focus on creating original content.
Make sure you provide due credit to all the individuals you receive inspiration from, this makes your viewers believe in your character.
Instagram Reels are a great way to generate money,
But only if you can keep your audience engaged with your content.
8. Sell Your Products
You may use Instagram Reels to sell your stuff if you are an artist or have created your own brand.
For the most part, Instagram enhances reels that are of interest to its users, making them more popular.
You need to make sure your material is pleasant before you publish it.
If you're only using Instagram to sell your products, make sure you've got a good profile and a selection of fantastic reels.
Your reels will be seen by more people, which will lead to more sales.
Selling your items directly on Instagram Reels is an easy way to generate money.
9. Affiliate Marketing
There's a high possibility that as a newbie, you won't receive many offers from big Brands.
Alternatively, you may approach small or local companies and discuss how you would promote their material on Reels,
Many companies have seen an increase in sales as a result of the links that Promoters like you have contributed.
As a result, you have a strong possibility of earning money through affiliate marketing on Instagram Reels.
10. Enjoy yourself.
With reels, the possibilities are endless. Instagram reels are a great way to make money while also having a good time.
Do not allow yourself to become stressed and overwhelmed by planning every little aspect of every content that you produce;
This is intended to be an outlet for your creativity,
So do not allow yourself to become swamped by doing so.
RECOMMENDED:
How to Earn Money with Instagram Reels Play Bonuses
The question that you have all been asking, "How can I genuinely get Instagram Reel Play bonuses?" has a response:
It's as simple as posting Reels to Facebook or Instagram as long as you have a business or creative account and access to the application.
Each 30-day period, Instagram will pay out for Reels that have at least 1,000 views.
This incentive program is presently only offered to select creators in the United States.
Hold on tight if it hasn't been made accessible to you in your country yet.
How do Instagram Reels Bonuses Work in 2023?
It takes 30 days to activate the Reels Play bonus on your account.
To qualify for the incentive, you must complete the challenge within 30 days after starting it.
You may pick as many Instagram Reels as you like to count towards your bonus payment within the 30-day period.
Before sharing your Reel, pick "Reels Play Bonus" from the Bonuses tab to select a Reel for the bonus program.
Depending on the success of your Reels, you will be rewarded with money,
And you may monitor your bonus progress in the Performance Report.
Even if you're not yet qualified for the Reels Play bonus program, now is a fantastic opportunity to start making Reels.
It will be easier to bring in significant money when you finally acquire access.
About Instagram Reels Play bonus programme rules
In addition to the Programme Rules that are applicable to bonuses on Instagram,
You will be required to adhere with the following Programme Rules in order to receive a Reels Play bonus payout from Instagram.
These Programme Rules are specified in the Instagram Creator Incentive Terms.
You'll receive monetary compensation dependent on how well your reel does its job.
There is no guarantee that the amount you win with each play will remain the same.
For instance, when you first begin playing, you could earn more every game, but as you continue, your earnings might decrease.
The conditions that must be met and the specifics of each bonus program are subject to change depending on the participant.
When you sign up for any bonus program, you will have the opportunity to access this information.
Note that if you erase a reel from your account indefinitely, you could not get credit for the views the reel has got.
You have the ability to choose a reel that will contribute toward your Reels Play bonus in the following manner:
Before you share your reel, make sure you go to the Bonuses tab and choose the Reels Play bonus.
You have the ability to change your mind and make the pick again for up to 24 hours in the event that you forget.
FAQ – Instagram Reels Play Bonuses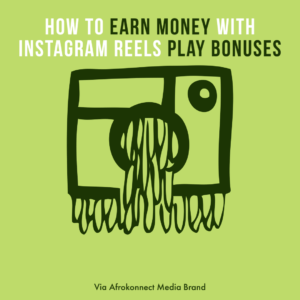 Who is the highest-paid Instagrammer in 2023?
In 2023, Dwayne Johnson is Instagram's highest-paid star.
The star is paid $1,015,000 for each of his social media posts.
Can Instagram Reels be 60 Seconds?
The straightforward answer is yes;
Instagram Reels can be 15, 30, or even up to 60 seconds in length.
Can Instagram pay for reels?
The 'Bounses' function on Instagram will reportedly pay you for creating reels, as reported by several sites.
Conclusion: Instagram Reels Play Bonuses
If you want your audience to watch and share your videos repeatedly,
You should try creating content that is engaging.
This does not necessarily mean that you have to become an award-winning filmmaker;
Instead, you should focus on telling a story in each of your clips, and that will do the trick for you.
There is nothing wild about spending money on Instagram,
You may generate money using Instagram reels in a variety of different ways,
So you might want to begin trying with some of these tactics as soon as possible.
After all said and done, make sure you learn about how to protect your social media accounts.
Good luck