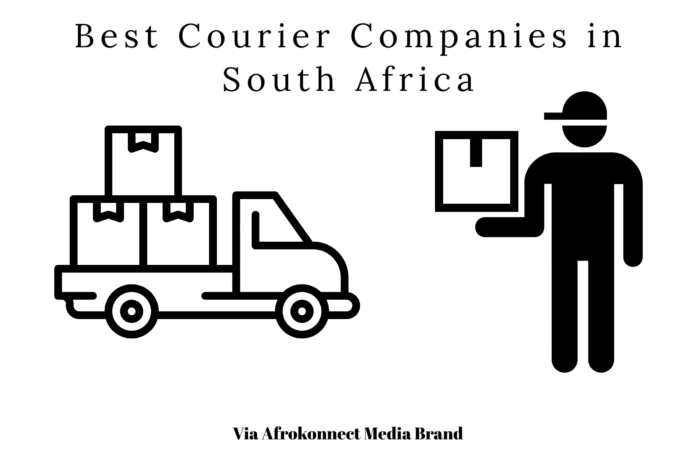 Welcome to this article about Top 10 Best Courier Companies in South Africa and the fastest delivery services in 2023, via Afrokonnect.
In South Africa, there are a number of different courier companies that provide a variety of delivery services to corporate organizations as well as small enterprises.
It is the job of these businesses to collect packages at various locations and transport them to their ultimate destination.
As a result, we have invested a lot of time and effort into compiling a list of the top 10 finest and fastest courier companies in South Africa,
As well as the many services that they provide to South Africans.
How to Pick a Reliable South African Delivery Service in 2023
There are a lot of aspects that you need to take into consideration in order to choose the most suitable courier business in South Africa.
Do you operate a company that regularly ships packages or products to clients and needs the services of a reliable courier service?
Before employing the services of your selected courier business,
You need to make sure they are able to carry out the services.
Additionally, you need to think about the weight and dimensions of your products,
As well as their pricing, the amount of time and speed with which they are delivered, the company's policy, its specialities, and previous evaluations from consumers.
It is in the best interest of many business owners to take their time to carefully consider all of these aspects before selecting a delivery courier company in South Africa.
Doing so will assist to prevent a significant number of delivery issues,
Another option is for you to make use of our ranking of the best courier companies in South Africa, which can be found here.
They are dependable, safe, secure, and quick for delivery services,
As shown by the positive feedback and recommendations of a large number of previous clients.
Best Courier Companies in South Africa in 2023
The following is a list of the best courier businesses in South Africa, presented in no particular order of importance;
Pargo
Pargo is recognized as one of the leading courier businesses in South Africa,
Based on the high quality of the company's services as well as the positive feedback it has received from satisfied clients.
The South African delivery company has a large number of retail locations and pick-up sites strategically located around the country,
Which significantly improves the quality of their delivery services.
FNB, Wellness Warehouse, and Caltex petrol stations are just few of the retail establishments that fall within this category.
Pargo is able to dispatch and deliver parcels and other items within three to five business days,
Depending on the area, thanks to its extensive network of over 2500 pick-up stations and retailers.
In most big cities, the process may be completed in three business days or fewer, but remote places might take up to five days.
2. Fastway Couriers
Fastway Couriers is widely regarded as one of the industry's leading competitors in South Africa,
When it comes to providing customers with superior levels of communication and cargo monitoring throughout the delivery process.
Through its applications, the delivery service provides customers with information about the location of their products.
Unlike other places, they don't sneak in any extra charges, and their pricing are reasonable.
If you are seeking for an affordable courier service in South Africa,
Fastway Courier can be the perfect option for you.
The original Fastway Courier company was founded in New Zealand in 1983,
And, now the company has locations in a number of other countries, including Australia, Ireland, and South Africa.
The courier service also has over 3000 franchisees,
Allowing them to easily deliver over 16.4 million goods annually.
Best Courier Companies in South Africa in 2023
MDS Collivery
Has the name MDS Collivery ever crossed your mind?
It is a well-known and respected courier company, and one of the biggest in South Africa.
Hugh Randall launched his own courier business in 1991, and since then it has grown to provide a variety of delivery options.
Delivery options such as next-day, same-day, road freight express, door-to-door, and so on are included.
You may trace the whereabouts of your packages using a tracking site and get SMS updates, much as with Fastway Courier.
In addition, MDS Collivery makes use of an online quotation calculator in order to provide customers with an approximate cost estimate prior to delivery.
MDS Collivery is a nationwide provider of courier services, and the company operates more than 200 trucks and employs more than 300 people.
Courier Guy
Another top firm in South Africa's courier industry,
This one focuses on providing delivery services for online retailers.
Due to the fact that it is one of the most fastest courier businesses in South Africa,
A significant number of online retailers employ their services.
Tracking of packages, cash on delivery, co-packing, and bulk purchases are just a few of the other services that Courier Guy provides.
In addition to being a well-known brand on a global scale,
The firm also offers one of the most reputable international services in South Africa.
Courier Guy, which has more than 140 locations throughout South Africa,
Provides a variety of additional courier services, such as expedited, overnight, and special project delivery.
Best Courier Companies in South Africa in 2023
The PostNet Delivery Company
PostNet, a printing and shipping firm that was created in 1994, is another business that we consider to be among the best courier services.
With more than two and a half decades in the business,
The South African courier service can reliably get packages where they need to go.
Among them are store pickup followed by store delivery (known as "PostNet to PostNet"),
And worldwide delivery from one nation to another, like South Africa to Ghana.
PostNet, which is widely regarded as South Africa's leading international courier company,
Operates in close proximity to 400 locations around the country.
This helps ensure that shipments and items are delivered in a timely manner.
Additionally, the organization has a partnership with DHL,
Which is widely regarded as one of the leading courier services in the world.
Door 2 Door
In addition to providing clients with other associated courier services,
Door 2 Door courier company provides consumers with a door-to-door delivery service that is both quick and safe.
The South African delivery firm has earned a reputation for providing superior services that are also very effective.
They have a large amount of support from a diverse range of customers, including business groups and individuals.
Door 2 Door courier business, much like many of the other organizations on our list,
Provides overnight delivery, Budget Cargo, and international shipping services.
Globeflight
One of the best and most reliable courier companies in Johannesburg, South Africa is called Globeflight.
Over 250 of the company's locations can be found spread out over South Africa,
With some of those branches located in important cities such as Cape Town, Port Elizabeth, and East London.
Consequently, this makes it much simpler to manage local deliveries in an ideal manner.
The organization began operating in 1998, and since then it has been delivering packages and shipments around the clock.
They provide delivery on the same day, the next day, and overnight depending on the region and the kind of items being sent.
Globeflight provide e-commerce merchants and owners of many other types of businesses with services that are similar to those offered by Fastway Courier.
These services include Cash on Delivery, water-resistant packaging, and others.
Best Courier Companies in South Africa in 2023
Time Freight
Time Freight is another one of the South African firms that offers door-to-door courier service at an affordable price.
Ivor Keppler launched Time Freight in 1984;
The company now provides a variety of delivery and courier services throughout the nation.
The Pietermaritzburg-based organization is able to handle a wide variety of items and packages,
Regardless of whether they are delicate, costly, volatile, or dangerous.
If you are looking for a trustworthy courier service to transport your package to a client,
You may consider utilizing the Time Freight Courier services.
Paxi
Paxi is a well-known store-to-store delivery firm that makes it simpler for business owners to transport their inventory from one location to another.
In case you don't know, Pep Stores is the company that owns Paxi,
Paxi is able to deliver items and shipments within 3 to 9 business days,
Depending on the region and preference of the customer, and they have over 2800 collection stations.
You may put your trust in them knowing that they provide one of the most affordable courier services in South Africa.
In addition, Paxi minimizes the need for delivery to locations that are inaccessible by using the shops that are located the closest to the customer.
Ram Hand to Hand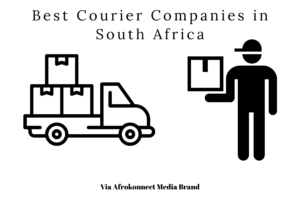 The most reliable and trustworthy courier service in South Africa is Ram Hand to Hand,
Especially when it comes to the delivery of perishable and delicate items and parcels.
They are experts in acquiring the necessary permissions in order to successfully move items such as credit cards, firearms, cellphones, medical equipment, and so on.
Ram Hand to Hand provides individual customers and business organizations with courier services via its network of forty locations,
Which includes approximately 1500 vehicles and 280 employees.
RECOMMENDED:
Conclusions and Recommendations Regarding South Africa's Best Courier Companies
If you read the post, you will see that each delivery business has something unique to offer,
And if you are wondering which company offers the greatest courier services, here is the answer you are looking for.
The majority of these businesses have both their strengths and their shortcomings;
Based on what you're searching for, you may select the company that is most suited to meet your requirements.
For example, if you are an online retailer and cash on delivery (also known as COD) is a significant factor in your business,
You may want to choose the Courier Guy as your delivery service.
We strongly suggest that you read the article in its entirety and decide which of the top 10 courier firms in South Africa is the most suitable for your requirements.
On that note, this brings us to the end of this article about Top 10 Best Courier Companies in South Africa and the fastest delivery services in 2023, via Afrokonnect.