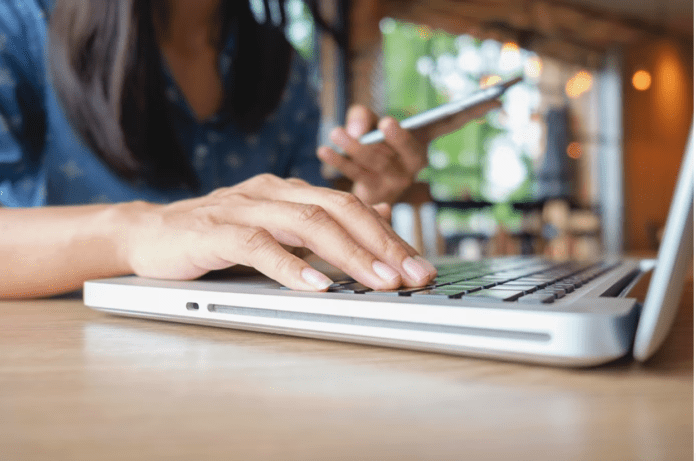 Welcome to this post about Payment Method Evolution: Keeping Up with the Trends in Online Gambling, via Afrokonnect.
The quest for a perfect digital gambling place starts with reading reviews.
Other player's experiences can help you find the best online casinos that meet your gaming ambitions, whether that means a round or two of slots or participating in tournaments. 
You also want to know how they handle payments because, at the end of the day, you play with your money and aspire to win some more. 
The following text discusses the evolution of the most popular banking options, revealing both sides of the medal. 
A List of the Most Commonly Used Payment Methods
Companies must look for ways to differentiate from competitors when operating in a highly competitive space, such as online gambling. 
Aside from offering a wide range of games and attractive bonuses, online casinos also ensure a top-notch customer experience by catering to players' different banking preferences.
Debit and Credit Cards
Debit and credit cards as payment options are widely accepted among online casinos.
They are easy to use, and transactions are fast – usually processed in a couple of minutes. The only requirement is to enter the card number when registering an account. 
However, despite the convenience they offer, credit or debit cards may present an obstacle for a player to deposit and withdraw their winnings.
Given the nature of online gambling—it's considered a high-risk area—many credit card companies don't allow transactions to gambling sites. 
Most credit card companies that allow such activities have fraud protection policies that increase the user's security but prolong the transaction processing time.
Either way, before deciding whether to use a debit or credit card, a player must consider all the risks and take the necessary precautionary measures. 
Prepaid Cards
Prepaid cards are a good option for a couple of reasons. First, purchasing prepaid cards is easy and takes a couple of minutes.
Once you have it, the only step is to enter the card's number on a site to make a deposit.
Also, this payment method ensures anonymity. Unlike credit cards, you don't have to enter sensitive financial information when using prepaid cards. If this sounds attractive, remember to check if prepaid cards are available as a banking method when going through online casino listings. 
E-Wallets
The technology grows fast, and online casinos that want to stay relevant must quickly adapt to changes.
One is the acceptance of e-wallets. The most commonly used are PayPal, Neteller, and Skrill.
Similar to credit and debit cards, e-wallets are easy to use and ensure fast transactions.
The good news is most service providers allow players to use as many credit cards as they want to fund their accounts. 
In addition, e-wallets provide a higher level of security as players' financial data is kept on the service provider's server, not on a gambling site.
Also, choosing one service provider over another can earn you attractive bonuses. 
But, e-wallets come with many restrictions. For instance, most e-wallets only support major currencies, which can be an obstacle for some players.
They will have to pay additional fees to convert their country's currency into an available one. 
Another thing to keep in mind is the processing time. In some cases, winnings could take a couple of days to get processed and available on a player's account. 
E-wallets come with many advantages, but it's critical to be aware of potential risks, such as having your account frozen for security reasons or denied access due to the loss of log-in data. 
Mobile Banking
Mobile gambling has gained significant traction in the past couple of years. Gamblers around the world increasingly enjoy slots or traditional table games such as blackjack and baccarat on their smartphones. 
For that reason, they also use the advantages of mobile payments. The procedure is straightforward; it involves linking your credit card account to your phone number.
To verify and complete the transaction, a player uses a fingerprint or a security code sent on his mobile phone.
Cryptocurrencies
Although still not a standard, cryptocurrencies are on a good path to becoming one of online casinos' most preferred payment options. A couple of good arguments are speaking in favor of using, for instance, Bitcoin or Ethereum.
First, the transactions are secured by encryption, keeping the player's personal and financial information safe from unauthorized access.
Also, cryptocurrencies are decentralized, which means they don't fall under traditional regulations, giving players anonymity. 
Cryptocurrency cons include potentially higher fees than traditional banking options and longer transaction processing time.
However, it's safe to say that even these obstacles will soon be mitigated or eliminated. 
There are also security concerns primarily around undefined regulatory frameworks, which makes it difficult for players to seek justice in the case of any fraud event.
Payment Method Evolution: Keeping Up with the Trends in Online Gambling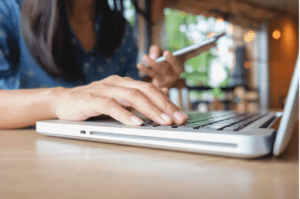 The Future of Banking Options in the World of Online Gambling
Digital transformation is the most accurate syntagm to describe online gambling, including the payment options available, of course.
E-wallets and cryptocurrencies ensure fast and secure transactions, enabling players to preserve anonymity while enjoying their favorite casino games. 
However, continuous education about the advantages and risks of each payment variant is vital for a seamless playing experience. 
On that note, this brings us to the end of this post about Payment Method Evolution: Keeping Up with the Trends in Online Gambling, via Afrokonnect.
We will love to hear your opinions and thoughts via the comment section before you exit this page.