Welcome to this publication about Sports Betting and Responsible Gambling, we will explore the entertainment vs risk involved, via Afrokonnect.
Sports betting is an entertaining and enjoyable pastime adored by fans from all corners of the world, and it is perfectly harmless as long as it's practiced responsibly.
On the other hand, when punters take it to extremes, wagering can lead to various hardships.
That is why all players need to know the basics of responsible gaming that will help them pursue their favorite hobby without any risk. 
The Popularity of Sports Betting
Sports betting exploded in popularity in different parts of the world, and in 2022, it achieved higher growth than all other commercial gaming sectors.
As a result, today's sportsbooks continue to expand their offering with advanced options such as live sports betting in South Africa and many other parts of the continent. 
However, the main reason behind the rise of sports betting sites lies in the genuine passion that people feel for sports, and the need to show support for their favourite team through various wagers. 
Nowadays, players can bet on all kinds of categories, but the most common ones are football, basketball, tennis, hockey, and volleyball.
Moreover, punters are particularly interested in trying to predict the final score of the games within huge events like the NFL finals or the FIFA World Cup. 
The Thrill of Sports Betting
Players usually turn to sports betting for one of the following reasons:
The Enhanced Experience for Fans
Sport is an unparalleled source of joy for many enthusiasts, and fans often find pleasure in various bets they can easily place.
Many punters even enjoy scouring their favorite online gambling sites for the best lines and odds, especially when they're particularly interested in a single game.
Once they finally pick a site with the best odds, they can place a bet based on real stats and other relevant information.
After that, all they need to do is wait for the thrill of winning which is bound to enhance the experience they would normally get as regular viewers. 
The Use of Promotions and Bonuses
On the other hand, some punters turn to sports betting because of the wide selection of bonuses offered by bookies.
Luckily for them, the majority of sports betting sites treat their members with attractive rewards that can transform their experience on the platform. 
The most popular freebies include match deposit bonuses, no deposit bonuses, cashback offers, and free bets.
The use of such prizes adds a special kind of thrill to the regular sports betting experience. 
How to Bet Responsibly
Let's go over some of the most useful tips that will help you stay safe while wagering online:
Set Time and Money Limits
Before you decide to engage in sports betting, you need to establish reasonable boundaries for both the time and money that you are willing to spend on your new hobby.
This practice includes setting monthly, weekly, and daily limits that should control your spending. Additionally, they should keep you from exceeding your predetermined loss threshold. 
Having a strong bankroll plan is one of the core steps towards a responsible betting plan, and if you find it too complicated to create one, you should know that many bookies offer tools that can help you come up with a powerful strategy that will make you stay on track. 
Avoid Chasing Losses
Losing is one of the essential parts of gambling, and the sooner you come to terms with this fact, the better you will feel each time you place a wager.
Losses are a frequent result of many sports bets, and if you learn to accept them, you will form a healthy attitude toward your new favorite pastime. 
On the other hand, if you start chasing losses with additional bets hoping to balance your funds, you will develop a wagering problem that could eventually make you spiral out of control.
Sports Betting and Responsible Gambling: Entertainment vs Risk
Treat Sports Betting As Entertainment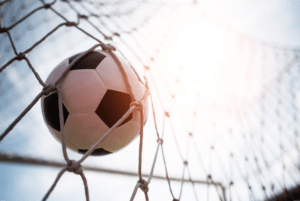 Engaging in sports wagering should be a source of entertainment, and nothing more. If you start seeing it as a way to make money, you are very likely to get in trouble.
Even though sports betting brings occasional profits, you should never approach it with the hope that it will make you rich.
Try to see it as any other pastime that you normally engage in. And if you end up winning some cash in the process, look at it as an unexpected bonus. 
Betting on your favorite sport is a fun and engaging experience, but due to its thrilling nature, it can easily entice players to start acting irresponsibly.
As a player, you should always stick to the responsible betting tips listed above that will help you see sports betting only as a source of fun.
On that note, this bring us to the end of this post about Sports Betting and Responsible Gambling, we will explore the entertainment vs risk involved, via Afrokonnect.
We will love to hear your opinions via the comment section before you leave, thank you for taking out time to read this post.