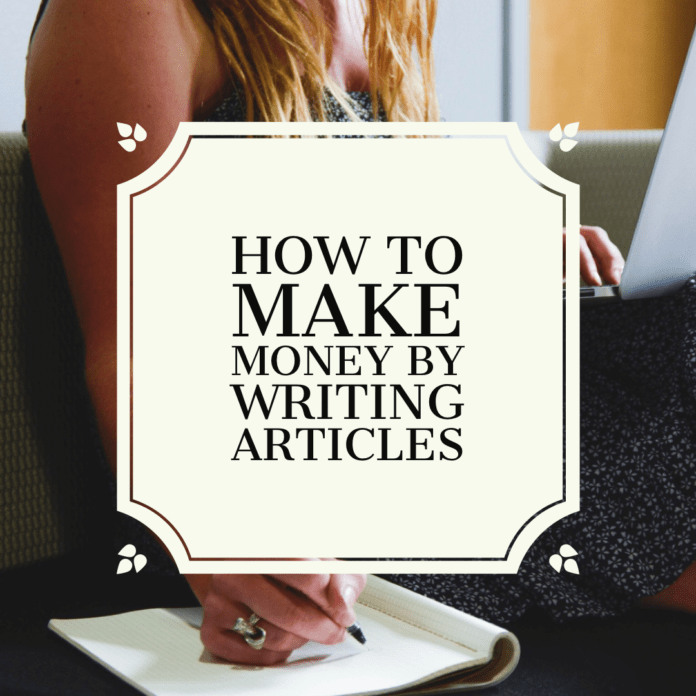 How to Make Money by Writing Articles via Afrokonnect.
In this digital world, we have seen how freelancing has emerged to be a major bread-winning source for several people. Writing is one of the trendiest in the freelance area, and you can find your way in this field and start making money even without any experience. The demand for writing has seen massive growth in recent times, And the businesses that are running their websites need to constantly publish unique and engaging content to stay alive in the competition. While keeping this fact in mind, finding a writing job isn't a difficult chore. Moreover, to be a writer, you don't need to have a specific educational background. You can learn to write articles from scratch through online courses.
As you can see, making money by writing articles won't bring any trouble. However, the writing jobs won't be served to you on the plate, as you'll need to make efforts to show off your expertise in writing articles. If you're wondering how content writing can help you make money, you have landed at the right spot. This blog will discuss the ways that can help content writers earn money. Continue reading it till the end to make up your mind on the way that would be the best one for you to make money by writing articles.
How to Make Money by Writing Articles
Have you ever heard the phrase that slow and steady wins the race? That's what starting your own blog is all about. While working on your own blog, you'll need to keep in mind that it is a long-term strategy, And, you won't be able to start making money through it right away. The income will start through your blog once you get it monetized with affiliate marketing. For doing so, you need to pick a niche that you find lucrative and start generating blogs on it. You also need to generate a catchy URL for your blog that could be easily memorized by the potential audience.
Important: While creating blogs, make sure they contain no chunks of duplication. You can check plagiarism free with the help of an online plagiarism checker that works on deeply analyzing the text and identifying the portions of duplicated content. As the tool identifies the traces of plagiarism, You need to make them unique, as copied content will not give you any benefit and all efforts will be wasted. So use unique and quality content for your blogs.
Another great way of making money by writing articles is by finding a content writing job. On reputable job hunting platforms like LinkedIn, you'll be able to explore multiple job openings. Here, several companies post writing jobs on a daily basis. First of all, it's essential for you to figure out whether you want a remote job, part-time work, or a full-time in-house position. Once you have made up your mind about it, create a thumb-stopping resume and apply for the jobs. Soon enough, you'll be able to hear the response from the companies, and once you get a job, you can start making money by writing articles for them. Every job opening attracts hundreds of applicants; hence, you need to get the first impression flawless and submit a resume that helps you stand out.
Make Money by Writing Articles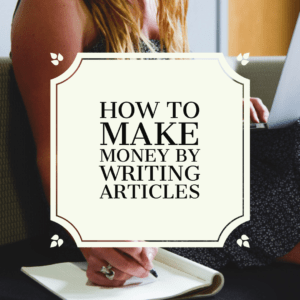 Explore Projects on Freelance Platforms
If you have already explored the freelance world, you'll be aware of renowned freelancing platforms like Fiverr, Upwork, WriterAccess, Toptal, etc. If your entire goal is to be a freelancer and work on different projects without committing a specific time with a sole company, you should try this option to make money by writing articles. Each of these platforms works on different dimensions. For instance, on Fiverr, you need to create gigs, and in response, the people who are looking forward to getting work done will reach out. Whereas, on Upwork, you'll have to send proposals for the jobs/tasks already posted by the clients. It's a great source of making money by writing articles while working in your own capacity.
Compete in the Writing Contests
Last but not the least way to make money by writing articles is through competing in the writing contests. Firstly, you need to keep in mind that earning money this way is by chance. However, if you have no current projects in the pipeline, then competing in a writing contest is worth trying. Every writing competition comes with a big prize for the winner and runners-up; However, the probability of winning an event is quite low, as hundreds of people try their expertise and luck. Hence, you cannot term it as a proper source of income, as the chances of failure are more than the success.
RECOMMENDED:
Make Money by Writing Articles
Final Words
So, here our blog comes to an end. The four ways discussed above to make money online by writing articles are the best available options for people interested in this field of work. Whatever option you're choosing, make sure to start it with full confidence. Hesitation won't let you climb the ladder of success; hence, it's essential to take the first step with full devotion, as it will help you advance in your professional life.