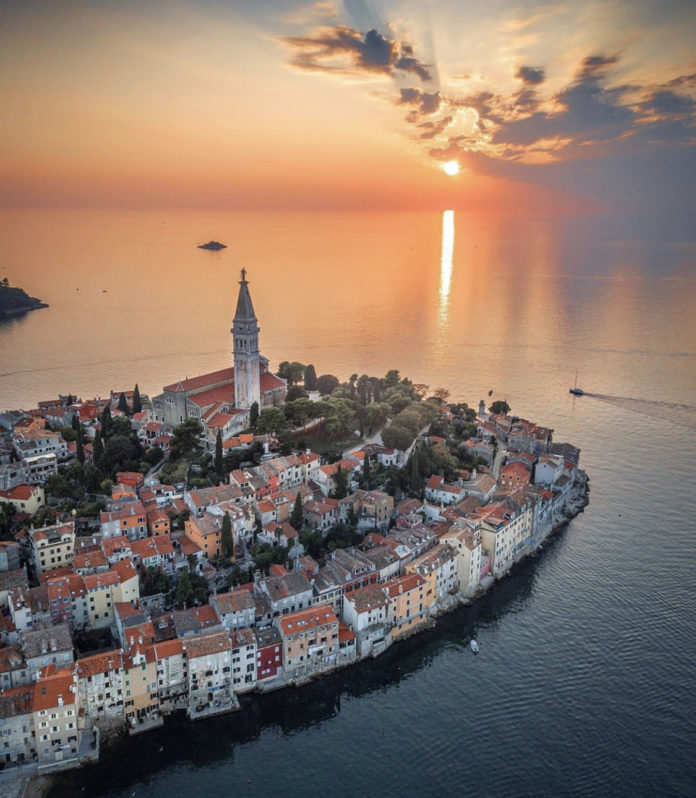 You're about to find out top 5 European countries that gives Europe work visa and Permit easily to Nigerians, Ghanaians and other nationals.
Work permit is definitely another thing you must should consider while planning your relocation.
So without further ado, let's dive into the main business of the day.
How to get a work visa or Permit in Europe
The surest way to secure a visa is to do it through an employer, 
Most countries have paths to work permits or residency as long as a company sponsors you.
SEE ALSO:
But if you're self-employed or are making the move without corporate support, you'll have to jump through a few more hoops.
First, the basics: You'll need a passport, and one that won't expire in the next year or run out of visa pages.
SECOND, Financial capacity to come Travel back.
Most of these countries would make sure you have the financial ability to travel back before they grant you work visa or permit.
5 European countries that gives Work Visa and Permit easily in 2023:
Below is a list of some of the countries in Europe that can give you work permit easily without too much hassle;
1. Greece
Greece is situated in the southern and southeastern part of Europe. It was formerly known as Hellas.
The capital of Greece is Athens and it is the largest city in Greece.
Greece is popular as the cradle of modern civilization as well as the Spartan warriors.
Greece is a country of over 11 million people,
It shares borders with so many European countries such as Albania, Macedonia, Bulgaria and others.
Greece is arguably one of the top romantic destinations in Europe.
If you are on budget journey or budget stay in Greece, you won't be very disappointed.
Greece is one of the 5 European countries that gives work visa easily to Nigerians in our list.
Secure a job in Greece first, then apply for work visa.
To help you with your research we've made a list of Top 20 Highest Paying Career Jobs in the World.
European countries Work visa and permit
There are lots of places to visit and lots of work to be done in Europe,
The local currency in most European countries is the Euro,
So that shouldn't be an issue when it comes to conversation, accessibility and value. 
To feed, you need a budget of $20 – $30 per day, depending on your eating habit,
Your accommodation will cost about 50 – 100 dollars a day,
While your daily expenditure if you are on low budget should be about 150 – 200 dollars daily.
For more information, check out these 10 Cheapest European Countries to Visit and Live as an international student or with a family.
2. Germany
It's not the easiest permit to apply for, but if you're a freelancer, you should put Germany on your radar.
Berlin offers an "artist visa" that lets freelancers establish residency in Germany for the purpose of self-employment.
You'll have to fork over up to €110 and a lot of documentation—your business plan, proof of health insurance, and so forth.
Another option? Become a student. Some countries, like Germany and Finland, welcome Americans, Canadians and Few Nigerians into their graduate programs.
You'll need to apply for a visa after you enroll in the school,
But if you're thinking about grad school, it might be a good opportunity to live overseas.
Fortunately, we have published an article about Cost Of Living In Germany for Students.
Germany is a great place for foodies and people with a good sense of humor,
Cologne in particular encourages a culture of open-mindedness and communication.
3. Ukraine
Ukraine is located in Eastern Europe, Kiev is the capital and the largest city too.
It is the 32nd most populous country in the world with a population of about 42.5 million people.
They practice Greek Catholicism and Eastern Orthodoxy as their dominant religions.
In terms of land mass, Ukraine is the largest country in Europe and the 46th largest country in the world.
For lovers of nature, Ukraine is a place that grants work visas creatives that are looking to relocate.
There are so many indescribable atmospheres in Ukraine that you will enjoy if you're creative and hard working. 
You can visit the Carpathian Mountains and have a lovely time while you sell your crafts.
You will also be met with welcoming and warm locals.
Ukraine is one of the European countries that gives foreigners work permits and visa easily. 
It might take time before you get a work visa in Ukraine but in most cases you'll get it if you apply.
The Ukranian Hryvnia is their local currency.
It cost about 15-20 dollars daily to eat, 35-50 dollars for normal accommodation per night, and generally, 100-150 dollars for your daily expenditure.
Which Country in Europe is the easiest to get work permit and visa in 2023?
4. Croatia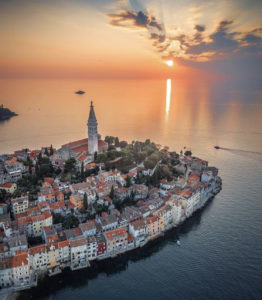 The 2018 world cup finalists and runners up is a country of less than 5 million people,
This country is officially known as the Republic of Croatia.
Croatia is located between central and Southeast Europe.
It shares borders with Serbia in the east, Bosnia and Herzegovina and Montenegro in the Southeast, Hungary in the northeast and Slovenia in the northwest.
The capital of the country and its largest city is Zagreb.
They are dominantly Roman Catholics. There are lots of centers of attraction like;
Lastovo, which is about the youngest nature park, beautiful cathedrals, Plitvice National Park and a great nightlife.
Croatia offers you a place to have a good life and a good business.

Croatia gives work permit to most applicant easily with lesser completion.
Their local currency is the Croatian Kuna which is also friendly for travelers.
European countries that give Work visa – 
EU Work permit for non EU
You will get food for a day at 20-25 dolllars a day on the average,
Accommodation for 30-45 dollars per night and spend daily about 70-100 dollars on the average.
Croatia is another European countries that gives work visa easily so add it to your survey list.
5. Ireland – European Countries Work visa
Ireland's work visas don't come with age restrictions; everybody is welcome.
The catch here is that to get the 12-month Working Holiday Authorization,
You have to either be enrolled in undergraduate or graduate education, or have recently graduated (within the past year).
You also have to pay a fee of €300 and show proof of a return ticket, plus €1,500 to live off of.
(If you don't have a return ticket, you must show that you have at least €3,000 available.)
Workers who don't meet these requirements can apply for general work permits,
Though these are more difficult to get as they require either specific skill sets or proof that there's a demand for labor in your field.
Why go to Ireland? "I think hands down that its friendliness and warm, welcoming atmosphere make it a dream to work in,"
Says Darragh Roche, a community associate at WeWork Charlemont Exchange in Dublin.
If Ireland is a country you desire then you should consider Ireland Visa Application and Requirements for Irish Visas.
Which country has the most job opportunities for foreigners in 2023?
Greece
Germany
Ukraine
Croatia
Ireland
Here are 10 Most in Demand Jobs in Australia as well as 10 Most In-Demand Jobs in New Zealand for Foreigners.
Europe Work permit
The video below is about the easiest ways to get work visa in EU;
Conclusion
The above are not the best of European countries or the most economically vibrant countries in Europe,
They are the affordable countries that Nigerians, Ghanaians, South Africans and most travelers can visit to strive for survival.
Just be ready for the outrageous tax system.