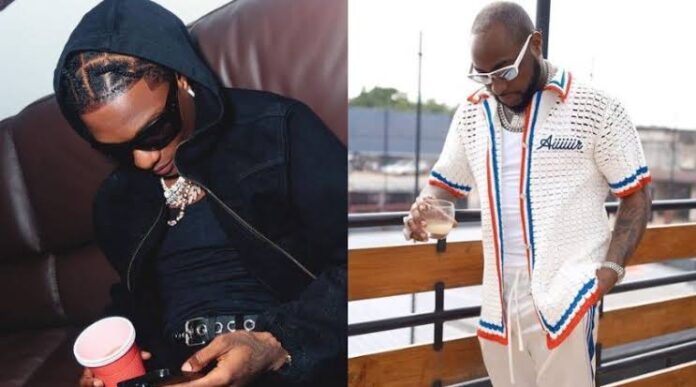 Welcome to this post about the Top 10 best most popular musicians in Africa in 2023, via Afrokonnect.
2023 has been the breakthrough year when it comes to music in Africa.
African music is now been celebrated due to its rich cultural heritage and traditions.
It is captivating audience far beyond the borders of the continent.
The African music is being propagated by a new generation of talented musicians and has evolved to an influential force.
Previously, African music has been known for enchanting melodies but this present generation of musicians has tipped the scales.
African music is now resonating louder with its musicians shinning brighter than before.
These African musicians have reached unprecedented heights and bagged various global awards.
Various beats such as Afrobeats (W/Africa), Amapiano (S/Africa), and Bongo Flava (E/Africa) have aided in contributing to Africa's musical brilliance.
Top 10 Best Most Popular Musicians in Africa in 2023 (Updated)
This article will be dedicated to highlighting the musicians whose unparalleled talents has helped in propelling Africa's music to global stardom.
Most of these artists produce chart topping albums and electrifying performances.
They have gained the respect of the global counterparts and solidified Africa's position on the world stage.
However, Africa's global success in the music industry isn't only due to known musical icons.
Its success is also due to an enormous wave of talents producing fresh and innovative sounds.
The African music industry is also known for its thriving festivals and event circuit like the HOMECOMING, AFRO-NATION among others.
These activities helps showcase Africa's diversity and unity.
As we embark on this captivating journey through Africa's musical industry,
We celebrate a harmonious fusion of tradition and modernity which resound across continents.
Reflection on the ongoing growth and potential of Africa music industry
Africa's musical landscape has evolved from a regional phenomenon to a global sensation.
African musicians have helped tremendously in redefining the international music scene and are inspirations to millions globally.
The key drivers to the growth of African music are:
1) The dedication of African Musicians:
African musicians are hell-bent on preserving their culture.
This has prompted them to mix various modern practices with African traditions hence enabling a global outreach.
This fusion has enabled African musicians produce sounds that are appealing to global listeners.
It has enabled African music break through various borders to connect with audiences from all works of life.
2) The rise of digital platforms:
African musicians have started taking advantage of digital platforms to promote their sounds.
This has aided in the expansion of the African music industry.
African musicians are now able to share their music creations with a global audience at the click of a button.
Read More:
This new invention have enabled new and talented artists from even remote regions to break out easily on a global stage.
3) A vibrant festival and event circuit:
African musicians are known for their vibrant concerts held on the continent.
The presence of various festivals have aided in propagating the African message of "Unity in Diversity".
As of 2023, Africa continues to be a vibrant hub for musical talent, 
With artists making significant strides in various genres and gaining international recognition. 
Here are 10 popular musicians from Africa who were making waves in the music industry in 2023:
Top 10 Best Most Popular Musicians in Africa in 2023
Africa has seen the emergence of great and talented artists who have made an impact on music globally.
These musicians serve as role models and icons for upcoming and aspiring artists.
This is our list of top musicians in Africa in 2023: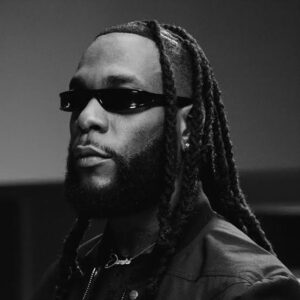 Burna Boy is the nickname for Damini Ebunoluwa Ogulu, he was given birth to on the 2nd of July, 1991.
He is an outstanding and talented musician in the African music industry.
His rise to stardom isn't one of much surprises as he paid his dues to attain his present status.
Burna Boy is a Nigerian singer and songwriter whose name is written as one of the best to come from Africa.
Burna Boy emergence in the music scene is an enjoyable one as his songs has been a vibe to listen to.
He doesn't disappoint his fans as he releases dope music regularly.
Burna won the BET Awards for Best International Act in 2019 & 2023 respectively.
His greatest achievements was his Grammy award at the 63rd Annual Grammy Awards for Best World Music.
Odogwu as he is fondly called rose to global fame with his fusion of Afrobeat, dancehall, and reggae influences.
His album "Twice as Tall" won the Grammy Award for Best Global Music Album in 2021, solidifying his position as one of Africa's leading musical talents.
You can find more information about Burna boy biography and net worth here.
2) Davido (Nigeria)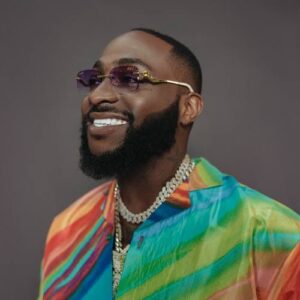 David Adedeji Adeleke popularly known as Davido is a Nigerian-American singer.
He is a song writer who was born on November 21st, 1992.
He is one of the most influential artists in Africa and worldwide.
David's rise to fame is due to his popular "Dami Duro" song and this made him a superstar.
His fame has been properly utilized as he has released various singles and his recent "Timeless Album".
Best Most Popular Musicians in Africa
3) Wizkid (Nigeria)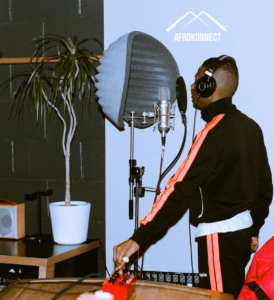 Ayodeji Ibrahim Balogun popularly known as Wizkid is a Nigerian musician and songwriter.
Wizkid is one of Africa's most influential and biggest artists.
He was born on the 16th of July, 1990 in Surelere, Lagos, Nigeria. Wizkid grew up in Nigeria and started his career there.
He rose to fame after releasing "Holla at Your Boy" in 2011.
Wizkid is also called Starboy due to his various hit songs and recent album "Bad to me".
He recently won a Grammy Award for his collaboration on "Beyonce's The Lion King: The Gift soundtrack".
This Nigerian singer and songwriter who gained prominence with his unique blend of Afrobeat, R&B, and hip-hop. 
He achieved international success with collaborations with artists like Drake and Beyoncé,
Thereby helping to bring African music to a broader audience.
4) Angelique Kidjo (Beninese-French)
At the fourth spot we have Angelique Kidjo, a Beninese-American singer and songwriter, she is also an actress and activist.
She was born on the 14th of July, 1960 in Ouidah, Benin. She is tagged as a creative musical goddess and she flies the flag of Africa worldwide with her music.
Kidjo is a unique African musician as he has performed with her mum and her school band live on stage.
She has also won various awards for her contributions to the African music industry and the world stage at large.
She is a 3-time Grammy Award winner, we have written about Angelique Kidjo Biography and career achievement so far.
5) Diamond Platnumz (Tanzania)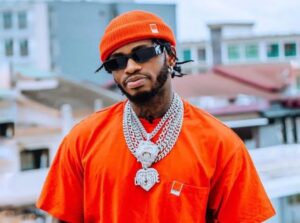 His real name is Naseeb Abdul Juma Issack and is a Tanzanian bongo flava recording artist.
Diamond Platnumz is also an actor, philanthropist, and businessman.
He is the founder of various organizations such as WCB Wasafi Record Label, Zoom Extra, Wasafi TV and Wasafi Fm, a radio station in Tanzania.
Diamond Platnumz has worked with various artists such as Davido, Patoranking, Teni, and Burna Boy.
Hailing from Tanzania, Diamond Platnumz, whose real name is Naseeb Abdul Juma, is a leading figure in the Bongo Flava genre.
He is known for his catchy tunes and energetic performances, making him one of East Africa's most popular musicians.
You can read more about Diamond Platnumz Biography, Net worth and background information in our previous post.
Best Most Popular Musicians in Africa
6. Nasty C (South Africa):
— IVYSON (@Nasty_CSA) June 6, 2023
Nasty C, whose real name is Nsikayesizwe David Junior Ngcobo, is a South African rapper, singer, and songwriter.
Known for his lyrical prowess and versatility, he gained widespread recognition and a global fan base for his captivating music.
He was born on February 11, 1997, in Durban, South Africa. Nasty C gained prominence in the music industry at a young age,
Nasty C quickly became one of the most prominent and successful rappers in Africa.
He first gained attention in 2013 with the release of his mixtape titled "One Kid, a Thousand Coffins."
His talent and unique style caught the attention of music enthusiasts and industry professionals, leading to collaborations with established artists.
Nasty C's debut studio album, "Bad Hair," was released in 2016 and received critical acclaim.
He continued to rise in popularity with subsequent projects, showcasing his lyrical skills, storytelling ability, and versatility in blending various musical influences.
His music often reflects personal experiences, societal issues, and life in South Africa.
Nasty C's style combines elements of hip-hop, trap, and Afrobeat, and his charismatic performances have earned him a dedicated fan base both in Africa and internationally.
In addition to his musical endeavors, Nasty C has been recognized with various awards and nominations,
Solidifying his status as one of Africa's finest and most successful rappers in the contemporary music scene.
Top 10 Best Most Popular Musicians in Africa in 2023
7. Rema (Nigeria)
Was nice having y'all at the Rema party 👋🏾 pic.twitter.com/V8cfJpxzMM

— REMA (@heisrema) May 29, 2023
Rema, whose real name is Divine Ikubor, is a Nigerian singer, songwriter, and rapper.
He was born on May 1, 2000, in Benin City, Edo State, Nigeria.
Rema burst onto the Nigerian music scene in 2019 and quickly became one of the youngest and most promising artists in the country.
At a very young age, Rema developed an interest in music and began performing in local churches and schools.
His talent was eventually noticed by D'Prince, a Nigerian artist and the brother of popular musician Don Jazzy. D'Prince signed Rema to his record label, Jonzing World, in 2019.
Rema's debut single, "Iron Man," was released in March 2019 and received significant attention, propelling him to stardom.
He followed up with his self-titled debut EP, "Rema," which included hit songs like "Dumebi" and "Corny."
The EP showcased Rema's unique style, a blend of Afrobeat, trap, and pop, and garnered him a large and dedicated fan base.
Best Most Popular Musicians in Africa
Later in 2019, Rema released another EP titled "Bad Commando," which further solidified his status as one of Nigeria's hottest new talents.
The EP received critical acclaim and helped Rema gain recognition not only within Nigeria but also internationally.
His impressive run continued with the release of more successful singles and projects, including "Beamer" and "Ginger Me."
Rema's music is characterized by catchy melodies, relatable lyrics, and a youthful vibe, making him a favorite among both young and older music enthusiasts.
In addition to his musical talent, Rema is known for his unique fashion sense and artistic visuals in his music videos,
Further establishing him as a style icon and trendsetter in the Nigerian music industry.
As of 2023, Rema remains a prominent figure in the Nigerian music scene, and his career continues to flourish.
With his talent, charisma, and work ethic, he is expected to achieve even greater success in the future.
Top 10 Best Most Popular Musicians in Africa in 2023
8. Sauti Sol (Kenya):
Sauti Sol is an award-winning Kenyan afro-pop band known for their soulful melodies and beautiful harmonies.
Their music blends African rhythms with elements of pop and R&B, and they have garnered widespread acclaim for their artistic talent.
9. Fally Ipupa (Democratic Republic of the Congo):
Fally Ipupa is a Congolese singer-songwriter known for his mesmerizing voice and energetic stage presence.
His music fuses soukous, ndombolo, and R&B, making him a prominent figure in the African music scene.
10. Innoss'B (Democratic Republic of the Congo):
Innoss'B, whose real name is Innocent Balume, is a Congolese singer and songwriter.
He gained widespread popularity with his hit single "Yope," and his unique musical style and dance moves have earned him a significant fan base across the continent.
He was born on May 5, 1997, in Goma, Democratic Republic of the Congo.
Innoss'B is known for his unique musical style, energetic performances, and catchy songs, which have earned him recognition both in Africa and on the international stage.
Innoss'B gained widespread attention with the release of his hit single "Yo Pe," featuring Diamond Platnumz, in 2018.
The song's infectious melody and danceable beat made it a huge success and introduced Innoss'B to a global audience.
His music blends elements of traditional Congolese sounds, such as soukous and ndombolo,
With modern afrobeat and pop influences, creating a fresh and vibrant sound that appeals to a wide range of listeners.
In 2019, Innoss'B won the prestigious RFI Discoveries Music Award, solidifying his status as one of the rising stars in African music.
He continued to release more music and collaborate with other artists, further expanding his reach and fan base.
Aside from his musical talent, Innoss'B is also known for his impressive dance moves and charismatic stage presence,
Which have made his live performances highly sought after and enjoyable.
As with any artist, it's essential to keep in mind that the music industry is constantly evolving, and Innoss'B may have released new music or achieved more recognition since my last update.
RECOMMENDED:
Who is the biggest music artist in Africa?
The top 10 Most Popular Musicians In Africa are:
Burna Boy
Davido
Wizkid
Angelique Kidjo
Diamond Platnumz
Nasty C
Rema
Saudi Sol
Fally Ipupa
Innoss B
Top 10 Best Most Popular Musicians in Africa in 2023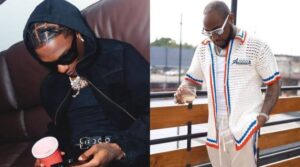 Conclusion
In 2023, the African music industry has witnessed a massive outbreak of top musicians.
These artists with their exceptional talent and groundbreaking creativity have been impactful in promoting African music globally.
African musicians highlighted above have helped in leaving an indelible mark on a global scene.
African musicians' continuous breakthroughs on the global scene serves as a testament to Africa's rich diversity and unity.
Various experts have stated that African music doesn't show any sign of slowing down in the nearest future.
Thanks for reading and I hope to see you another time on Afrokonnect.ng.