Welcome to this page about Angelique Kidjo Biography, Albums, Grammy Awards and Net worth in 2023 via Afrokonnect.
In this article you'll find interesting facts and information about the legendary Grammy award female musician,
Incase you're wondering, Angelique Kidjo is a Beninese singer, songwriter, a mother, an actress and a human rights activist.
Amongst other things she's known for, Angelique Kidjo is a UNICEF international goodwill ambassador,
In 2002 She became the first African woman to be appointed for that position.
Angelique Kidjo has won the Prestigious Grammy awards four times, making her one of the greatest artists in the international music scene.
During her career Angelique Kidjo has released thirteen studio albums, among which are several hit singles, videos, soundtrack for movies, jingles and documentaries.
Angelique Kidjo Biography and Net worth in 2023
Now that we've given you a little background information about her let's dive into the main business of the day,
Angelique Kidjo was born on the 14th July 1960 in Ouidah, Benin,
Her parent had nine children with Her father a  Fon descent and her mother from Yoruba origin.
Because of her background while growing up,
Angelique Kidjo is able to speak fluent in French, English and three other African languages including Fon and Yoruba,
This is usually reflected in her style of music and even vocabulary,
Luckily for her both her parents were involved in music and entertainment,
As her father was a musician and her mother a choreographer & theatre director.
This also had a big impact and influenced her to music,
At the age of 6 Kidjo was already performing with her mother's theatre troupe,
thereby giving her an early appreciation for traditional music and dance.
Gradually the passion grew and she started singing in her school band "Les Sphinx",
She also performed and sang for her brother's rock rhythm and blues band for a while,
As a teenager, Kidjo found success when her adaptation of Mariam Makeba's Les Trois Z was played on the national radio,
She started getting more and more airplays plus relevance,
At the age of 20 Angelique Kidjo was already a professional singer.
Angelique Kidjo Biography, Career Albums and Net worth in 2023
According to Angelique Kidjo she's inspired by varieties of music from African artists such as;
"Miriam Makeba, Hugh Masekela, Jimi Hendrix, Steve Wonder and Otis Redding, Fela Kuti, James Brown, and many others".
In 1983 their was a political crisis and unrest in her country "Benin" which lead to Angelique Kidjo relocating to Paris, France,
On getting to Paris she continued her music and started as a back-up singer in some local bands,
In 1985 Angelique Kidjo became the front singer for Jasper Van't Hof's Euro-African jazz/rock outfit Pili Pili.
Albums and Discography
While she was at Pili Pili Angelique Kidjo released three albums namely;
Jakko

(1987)

Be In Two Minds

(1988)

Hotel Babo

(1990)
While she was still in France, she attended CIM, a reputable Jazz school where she studied Music.
In 1988 Angelique recorded an album, Pretty,
The album featured the songs "Ninive", "Gbe Agossi" a tribute to the singer Bella Bellow, one of her role models.
The album became a success and as a result, made her tour all over West Africa.
Subsequently, she released the solo album Parakou in the 1990s for the Open Jazz label.
Her works didn't go unnoticed as she caught the attention of Island records,
Blackwell signed her in 1991 where she recorded four albums for Island,
In 2000 Angelique Kidjo got signed by Columbia Records, New York, and she recorded two more albums there.
ALSO READ:- Yemi Alade Biography and Net worth 
Angelique Kidjo Albums and Discography 
Below is a list of her albums and released dates which includes;
Pretty, 1981

Parakou, 1989

Logozo, 1991

Aye, 1994

Fifa, 1996

Oremi, 1998

Black Ivory Soul, 2002

Oyaya, 2004

Djin Djin, 2007

Oyo, 2010

Spirit Rising, 2012

Eve, 2014

Sings with the Ochestre Philharmonique Du Luxemborg, 2015

Remain in Light, 2018

Celia, 2019
Angelique Kidjo Awards, Recognition, Net worth in 2023 and Biography 
Angelique Kidjo is a multi awardwinning singer and songwriter,
her albums Djin Djin, Eve, Sings and Celia won the Grammy Awards in 2008, 2015, 2016 and 2020 respectively.
She has received several local and international recognition Some of it include;
Prix Decouverte RFI SACEM, 1991

Octave RFI, 1992

Prix Afrique en Creation, 1992

Danish Music Awards, Best Female Singer, 1995

Kora Music Awards, Best African Female Artist, 1997

MOBO Awards, Best World Music Act, 2002

Medaille De Vermeil De La Ville De Paris, 2004

Africa-Festival Award, 2006

SAFDA African Pride Award, 2006

Crystal Award, World Economic Forum, 2015

Conscience Award, Amnesty International Ambassador, 2016

Antonio Carlos Jobim Award, 2007

N.A.A.C.P Image Award for Outstanding World Music Album, 2008

Grammy Award for Best Contemporary World Music Album, 2008

Go Global World Music Award, 2008

Medal of the Presidency of the Italian Republic, 2008

Commander of the National Order of Benin, 2008

National Council for Research on Women, 2009

Afropop Hall of Fame, 2009

New York Women's Foundation, 2009

Premio Tenco Prize, 2009

Officier de l'Ordre des Arts et des Lettres, 2010

Grand Prix Des Musiques Du Monde De La Sacem, 2010

Grammy nomination for Best Contemporary World Music Album, 2011

Prix Special de la Francophonie, 2011

Champions of the Earth Award, 2011

Miroir Awards, World Music of the Festival d'ete de Quebec, 2012

Trophee Des Arts, FIAF French Institute, Alliance Francaise, 2012
Other Awards Also Include;
Keep A Child Alive's Award for Outstanding Humanitarian Work with Oprah Winfrey, 2012

Lifetime Achievement Award from the African Diaspora Awards, 2012

Songlines Music Awards, Best Artist Category, 2013

Confederation Internationale des Societes d'Auteurs et Compositeurs (CISAC), 2013

Arms Around the Child Award, 2014

The Dag Hammerskjold Fund, 2014

All African Music Awards, 2014

Visionary Leadership Award, 2015

Grammy Award for Best Contemporary World Music Album, 2015

Mappie Award, 2015

David Rockefeller Bridging Leadership Award, 2015

Impact Award, Population Council Organization, 2015

Grammy Award, Best Contemporary World Music Album, Sings, 2015

All Africa Leadership Award, 2016

Ambassador of Conscience Award, Amnesty International, 2016

Officer of the Order of Merit of the Grand Duchy of Luxembourg, 2016

African Movie Academy Awards, Best Actress in a Supporting Role, 2017

Grand Prix Des Musiques Du Monde, 2017

Charles de Ferry de Fontnouvelle Award, 2018

Prix De L'Artiste Citoven, 2018

First World Pioneer Award, Songlines Magazine Music Awards, 2018

German Sustainability Award, 2018

Musicultura Unimarche Prize, Universities of Macerata and Camerino, 2019

Commandeur de l'Ordre des Arts et des Lettres, 2019

Distinguished Artist Award, International Society for the Performing Arts, 2020

Best World Music Album, 62 Annual Grammy Awards, 2020
Recognitions
Africa's premier Diva, Time Magazine, 2007

50 Most Iconic figures on the continent, BBC Africa, 2010

One of the Top 100 Most Inspiring Women in art film, music and fashion The Guardian, 2011

First woman among the 40 Most powerful Celebrities in Africa, Forbes Magazine, 2011

The Undisputed Queen of African music, Daily Telegraph, 2012

Africa's greatest living diva, National Public Radio (NPR), 2013

Most Influential Africans, New African Magazine & Jeune Afrique, 2014

100 most influential women, Forbes Afrique, 2015
Honorary Doctorates Degree
The following institutions have honored Kidjo with an honorary doctorate degree;
Yale University

Berklee College of Music

Middlebury College

UCLouvain University
The Batonga Foundation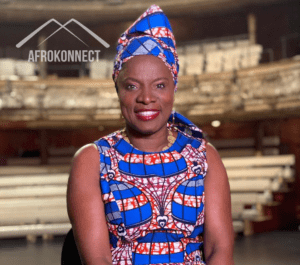 The name Batonga initially came from one of the songs sang by Kidjo,
Also, the initiative has several partnering organisation which supports its mission.
It is an obvious fact that Angelique Kidjo is an activist, passionate about women and girls education.
Aside from being the UNICEF international goodwill ambassador and champion of several campaigns, she co-founded The Batonga Foundation.
The foundation was created in 2006 alongside Mary Louise Cohen and John R. Philips.
Basically, it seeks to reach young women and girls in Benin with the knowledge and skills they need to be agents of change in their own lives and communities.
It supports primary, secondary and higher institution for girls in Africa.
Also, it provides scholarship grants, builds secondary schools, increases enrollment, improves teaching standards, provides school supplies, supports mentor programs, explores alternative education models and advocates for community awareness of the value of education for girls.
Famous Angelique Kidjo Quotes
Your brain is your greatest weapon, Connect it to your heart and you can go anywhere."
You cannot transform the society of the people if the people are not part of the change.
It is proven that when women are educated, the ability of the country goes up immediately.
It doesn't matter what challenge you face, the most important thing is, when you fall, how you rise and how high you want to go, where you want to go from that rise on.
I don't care about the skin color, everybody is a human being, Beneath every skin color, you bleed red. That's just the bottom line of the truth.
Angelique Kidjo Personal Life, Husband and Net worth in 2023 
While she was in Paris Angelique met the love of her life "Jean Hebrial".
Jean is a French musician and producer who assisted her with musical productions.
Due to the strong chemistry between them, they got married in 1987.
In 1993 they gave birth to their daughter, Naimat Hebrial Kidjo.
Naimat is an actress, writer and a source of inspiration to her mother.
Angelique Kidjo Net Worth in 2023 and Biography 
Angelique Kidjo bas a multiple stream of income,
Aside her music she also write commercial books which also generates income for the Beninese American singer, songwriter and activist,
From our research we estimated Angelique Kidjo net worth to be $5 million.
With this we've come to the end of this article, thank you for reading through.
Below is a visual summary of this article, Watch it as her biography is summarized;
READ ALSO:- Bonang Matheba Biography, Lifestyle and Net worth
Don't forget to share this Angelique Kidjo Biography, Albums, Grammy Award and Net worth in 2023 article via Afrokonnect.