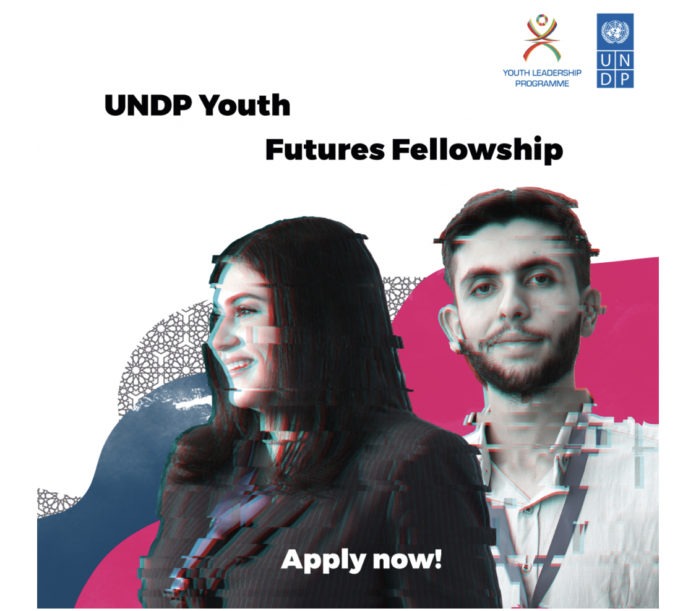 United Nations Development Programme MENA Region Youth Futures Fellowship 2023, via Afrokonnect.
Applications are open for the United Nations Development Programme (UNDP) Youth Futures Fellowship 2023.

The UNDP is inviting youth from the Arab States region on a journey into the future.
How will young people be participating and engaging with their communities?
How will communities be reacting to and taking action on the climate crisis?
Designed as a collaborative learning journey to develop and enhance the futures thinking skills of youth across the region,
the UNDP Youth Futures Fellowship will not only focus on tools and methods but also how to use and apply these approaches within your own community and toward challenges and opportunities that are important to you.
Amplifying youth voices and aspirations, they will explore different futures and look at cases and examples from the region and around the world.
In the process, you will engage directly with a global group of experts.
Recommended: 10 Best universities in Canada for international students 
Benefits of United Nations Development Programme MENA in 2023
Through the fellowship, you will:
Obtain tools for navigating uncertainty in a complex world.

Learn about systems-thinking and futures thinking.

Develop leadership skills and abilities to build participatory processes.

Become part of the UNDP Youth Futures Fellows community.

Engage and connect with the global futures community.
Eligibility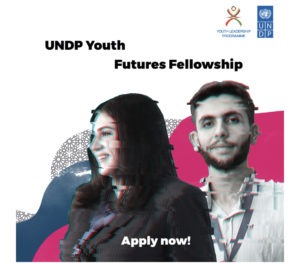 You must:
Be 19-29 years old;

Have any educational or vocational background as long as you have a general knowledge of the themes (climate change and civic engagement) and you are eager to learn and contribute in teams;

Originate from Algeria, Bahrain, Djibouti, Egypt, Iraq, Jordan, Kuwait, Lebanon, Libya, Morocco, State of Palestine, Saudi Arabia, Somalia, Sudan, Syria, Tunisia, & Yemen AND currently reside in one of these countries.
Selection Process for United Nations Development Programme MENA
In designing and delivering the fellowship, our team is committed to a range of principles from the selection process to the learning journey. They are:
processes and practices that meet the needs of all.

Diversity: not just the "unusual suspects" from familiar places.

Ethical Imagination: ideas that inspire ethical and sustainable change.

Aware: a clear and conscious understanding of privilege and power.

Participatory: attention to engaging different groups in creative ways.
United Nations Development Programme (UNDP) MENA Region Youth Futures Fellowship 2020 Application
Prepare your creative submission (essay, video, poetry, etc.) on the future of climate change and/or civic engagement.

Share a link to your submission in the form.
For more Information: Visit the webpage for United Nations Development Programme MENA Region Youth Futures Fellowship