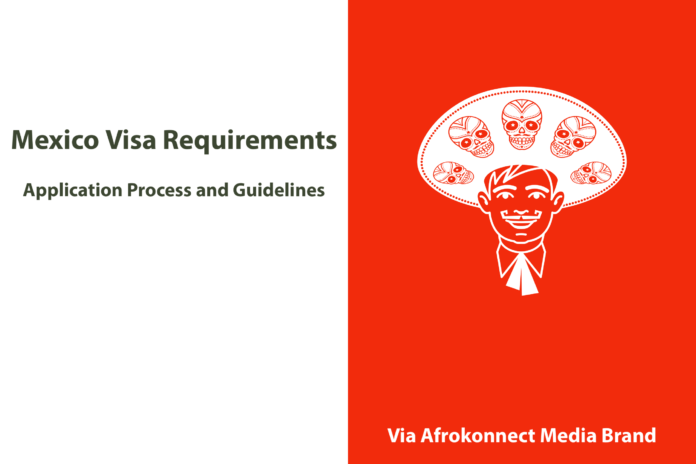 This page contains information about Mexico Visa Requirements, Application process and guidelines for Nigerians via Afrokonnect.
Mexico is often regarded as one of the most popular tourist destinations in the world,
The country is widely regarded as one of the greatest places to experience a different culture that is rich in diversity.
There is such a wide variety of things to see and do in Mexico,
From relaxing on warm beaches to exploring ancient historical sites.
You will require a visa to enter Mexico in order to travel there,
And there are many more considerations to take into account before your trip.
You will need to obtain the proper visa for your trip firstly,
In addition to that, you will need to be certain that you have the appropriate documentation in order to avoid having your visa request turned down.
Good news is that you can find all of the prerequisites for a Mexico Visa,
As well as the actions that need to be taken to obtain one for yourself right here on this page.
DOCUMENTS REQUIRED FOR A MEXICO VISA IN NIGERIA
An application for a visa to enter Mexico that is completely filled out and signed correctly is thing on your bucket list,
Your application for a visa to enter Mexico must be taken to the Mexican embassy in order for your biometric information to be collected.
Passport that is current for at least the next six months is a requirement.
You will need a recent color photograph that is passport-sized and shows your complete face, taken against a white backdrop,
The photograph must be less than six months old.
It is important that you provide evidence of your current financial condition.
You will be required to give a copy of the records that demonstrate that you are employed and have a monthly income fee of liens that is greater than $670.
A copy of the documentation that you have investments,
Or bank accounts in your name with a monthly average balance that is equivalent to $2,000, if you are an investor.
If you have a kid who is younger than 18 years old,
You are required to be listed on the child's birth certificate,
Along with one of their parents or the person who is legally responsible for them.
MEXICO BUSINESS VISA REQUIREMENTS FOR NIGERIANS
You will need an invitation to travel to Mexico from a government or private company in order to qualify for a business visa.
You will be required to show your passport, which must be from Nigeria or your host country, valid for at least another six months.
After that you need to fill out the visa application form in its entirety before handing it in at the embassy.
Please include a current photo taken against a white background that shows your entire face and was taken within the past year.
You will be expected to provide a letter of invitation that details the following information:
Full name and nationality
The company name of the organization
Complete address and contact details of the organization or institution
The activity or project that is going to be carried out
Date that the activity that is going to be carried out
It is important that you specify in the letter who will be responsible for you during your stay, whether it be a firm or an individual.
In order to do this, they will need to provide evidence that they are financially stable.
Canada Business visa is also an option considered by many investors,
If you are travelling to for Business related purposes then you can explore your options.
MEXICO STUDENT VISA REQUIREMENTS FOR NIGERIANS, GHANAIANS AND SOUTH AFRICANS
Form for applying for a student visa:
It is necessary for you to fill out the application for a student visa in its entirety before submitting it to the embassy.
You will be required to submit biometric information in order to have your visa processed. This action needs to be taken in person.
You are need to present a passport that is valid for travel for at least another six months from the date you enter Mexico.
A photograph that is passport-sized:
Please bring a current photograph of yourself that is in white on a black background.
You will be required to present an original copy of the acceptance letter that was issued by an institution that is a part of the National Education System.
This should include your entire name and country,
As well as the name of the course, its length, the cost of the program, and how long it will take to complete.
You are required to submit documentation that you will be able to adequately finance both the program,
And your living expenses for the duration of your stay in the country.
RECOMMENDED:
HOW TO APPLY FOR A VISA TO ENTER MEXICO
Following the completion of all the necessary steps,
We are going to now discuss the application process for a Mexico visa.
Get in touch with the Embassy of Mexico in order to schedule a meeting.
You could do this by physically going to the embassy,
Or you could do it through their various contact tools and then follow their instructions.
Finish filling out the application for a visa to Mexico,
Take careful notice of everything that you enter into the form,
Make sure you try to avoid making any mistakes, as doing so could cause issues with the review.
Please submit the form together with the relevant papers based on the type of visa you are applying for.
Make sure you pay the application fee for the visa as well.
FAQS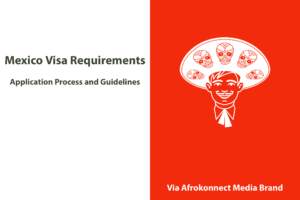 How long are you allowed to stay in Mexico with a visa?
The length of time that your Mexico visa is valid for is determined by the type of visa you filed for.
For example, your Mexico tourist visa will be valid for a maximum of 180 days,
But you will only be given a tourist card that is valid for a maximum of 90 days.
The validity period of a temporary residence visa is one year;
However, it may be renewed and extended for a total of four years.
Can You Extend A Mexico Visa?
Yes, but the length of time for which you can extend the visa is determined on the type of visa you initially had.
In the event that you have already applied for a tourist visa and have been issued a tourist card with fewer than 180 days on the visa,
You have the option to request for an extension in order to receive the full 180 days on the visa.
However, the length of time allowed on a tourist visa cannot be extended beyond 180 days.
After completing the temporary visa for Mexico,
You will be able to apply for a permanent visa after having it extended for an additional year, up to a maximum of four years.
How Much Time Is Needed to Complete the Mexico Visa Application Process?
The application for a visa to Mexico typically does not take very long to execute;
However, the length of time it takes can vary depending on the season and the kind of visa you wish to obtain.
If you are a frequent visitor, it is conceivable that your application will be processed in as little as two days.
Some of them might take up to four weeks, and even then, approval might not be given.
You are free to inquire about the length of time required to complete the Visa by contacting the Mexico embassy in Nigeria, Ghana, South Africa or your host country.
Please keep in mind that a week is not equivalent to seven working days.
After applying, you should have a lot of patience because the process could take as long as a week and a half.
If this is your first time applying for a visa, you should arrange your appointment,
Please submit your application at least four weeks in advance of your trip,
This will ensure that you receive a response in a timely manner.
Does Mexico Provide Passports With Transit Visas?
No, Mexico does not issue transit visas; nevertheless,
If you desire to enter Mexico only for the purpose of transiting through the country, you will be needed to hold a tourist visa for Mexico.
Application Process and Guidelines
No Visa Requirement
If you are a citizen of the Schengen Area, the United Kingdom, the United States, Canada, or Japan,
As well as if you have a permanent permanent residency or a residence permit for any of those countries, you Wouldn't Need A VISA TO VISIT MEXICO.
Your visit is for tourism, studies, or business.
Your stay cannot be longer than 180 days.
Mexico will not provide you with any compensation.
Good-luck on your trip to Mexico.