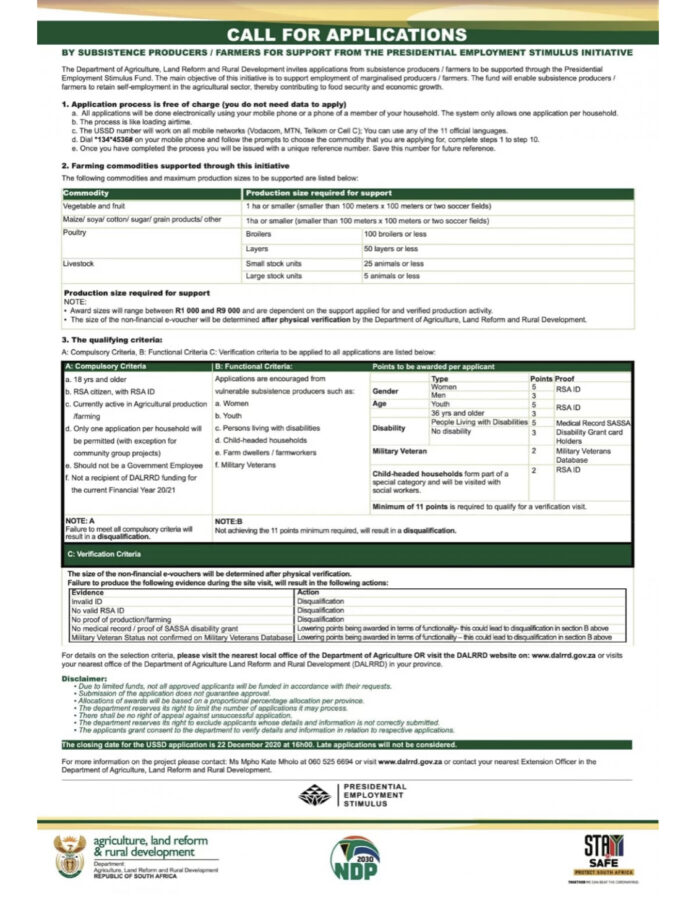 PESI Grants Program Application for South Africans in 2023, via Afrokonnect.
Applications for a second phase of PESI grants have been opened by the South African minister of Agriculture Thoko Didiza,
Subsistence producers are invited to submit their application for financial support ranging between R1 000 and R12 000,
The PESI program aims to address unemployment and to help sustain self-employment for subsistence producers.
In the second phase, government hopes to help no fewer than 50 000 subsistence producers,
This figure is over and above the 88 251 subsistence producers currently approved for support.

51 559 subsistence producers were supported during the first phase of PESI and 36 692 subsistence producers received Solidarity Fund support, according to the department.
PESI Grants Application 2023 Target Audience
According to department spokesperson Reggie Ngcobo, the support is aimed at vulnerable individuals and groups,
of whom 50% will be women, 40% young people and 6% people with disabilities.
"Child-headed households, farm dwellers, farmworkers and military veterans will also be prioritized for support through this initiative and are encouraged to apply" Ngcobo said.
"Subsistence producers must note that the type and quantities of support provided will be limited to the commodity applied for, and the size of the current operation physically verified on site."
Meanwhile, group applicants are encouraged to approach their local department offices for registration,

An extension staff member will confirm farming activities of these group community applications.
"Consideration of group applicants under a village will have a farming area-based funding, as these will be supported by business profiles.

These allocations could be higher than the earmarked R12 000," Ngcobo pointed out.
PESI Grants Application 2023 Minimum Qualifying Criteria
The following criteria have to be met in order for applications to be considered:
Applicants should be 18 years old or older;

have a valid South African ID;

must not be employed in the public service or by a state-owned entity;

Applicants must currently be actively involved in agricultural production; and

Finally, must not have received DALRRD support in the current financial year.
Applicants should note that only one application per household will be permitted and processed,
Specific targeted commodities that will be supported include vegetables, grains (maize and soybean), sugarcane, cotton, poultry and livestock.
SEE ALSO:
How to Apply for The PESI Grants 2023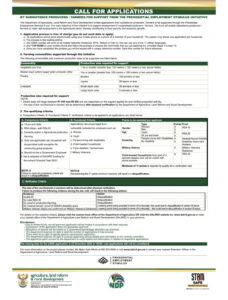 Application forms are now accessible via cell phone,
Subsistence farmers are invited to submit their applications through the USSD Code *134*4536#, which will be active from today,
The code, the department says, works irrespective of the cell phone network,
The principle of first come, first served will apply per province.