Welcome to this publication about Magixx Biography, Career, Songs, and Net Worth in 2023 via Afrokonnect.
Adelabu Alexander Adewunmi, better known by his stage name, Magixx, is a musician and composer from Nigeria.
Magixx is originally from Ekiti State and he was born on the September 27, 1998.
He is now under contract with Mavin Records, which is one of the most successful musical labels in Africa and is owned by Don Jazzy.
Magixx Biography, Career, Songs, and Net Worth 2023
Educational Background and Professional Career
Magixx received a degree in Mass Communications from the University of Lagos, also known as Unilag,
Where he had previously completed his education.
Throughout his time as a student at UNILAG,
Magixx made it a point to take any available chance to demonstrate his impressive singing abilities.
He was quite involved in the music scene at the school and often went to events such as parties, performances, and concerts.
When it came to music, he never missed an opportunity to show off his creative side during these gatherings.
Because of this, he became well-known in the entertainment world at Unilag,
Which aided him in developing a dedicated following that was however modest in size.
2015 was the year that he began recording music on a professional level,
And MBN was the label that finally signed him (Music by Nature Record label).
His first single, titled "Mirror," was released by MBN the following year (2018).
Magixx Biography, Career, Songs, and Net Worth 2023
Magixx released a copy of the hit song "Dangote" by the artist Burna Boy,
Who is a winner of many Grammy Awards, in April of 2019, and the song quickly became famous online, accumulating more than 35,000 views.
Additionally, on September 3, 2021, he recorded a cover version of the hit single "Sinner" by Adekunle Gold.
This version also became popular online, with more than 43,000 people seeing it.
In subsequent years, experienced Nigerian musician, record label owner, and music industry executive Michael Collins Ajereh,
Better known by his stage as Don Jazzy, was the one who made the discovery of the artist.
Magixx followed the standard procedure for new artists at Mavin Records and spent one year there before releasing his first music project.
During that time, he was trained to become a legitimate musician and recorded his first album there.
Rema, Ayra Starr, and Crayon are among the notable musicians who have studied at the Mavin Record institution.
Mavin Records introduced/launched Magixx as a signed artist on September 23, 2021.
Record Label
Don Jazzy made the announcement on his Instagram page that Magixx will be the next artist for the company. Jazzy shared;
The moment an artist is promoted from the Mavin Academy to the Mavin roster is one of the most thrilling periods at Mavin.
That kind of day has arrived today. We are bursting with pride and giddy with excitement to present to you MAGIXX.
Young singer and songwriter with a wide range of skill and versatility.
One of the best examples of Unilag. We will start listening to his new debut EP at twelve in the morning.
Magixx also went to his Instagram account in order to inform his followers and friends of the news. He wrote;
I cannot express how excited and proud I am to be living in this very day, at this very moment, at this very time!
One that I have been looking forward to my whole life! It has at long last arrived, and it is just stunning.
But much more stunning since I am here to guide you through an adventure filled with love and passion.
Before we begin, I would want to extend a heartfelt thank you to my father, @donjazzy,
for the unwavering faith he has shown in me and for providing me with the resources necessary to successfully navigate the breathtakingly beautiful adventure that we are about to set out on. @tegamavin and @rimouuune,
I don't need to tell you how much I adore you two; you already know it.
Big thanks to my wonderful family! My beloved Mavin Records family.
The five tracks that make up Magixx's self-titled first EP serve as the artist's introduction to the music world.
Now, this brings us to the next section of this article.
Magixx Biography, Career, Songs, and Net Worth 2023
Discography
Album/EP
Magixx (EP) – 2021
ATOM (EP) – 2022
Single
Chocolate – 2022
It Doesn't Cost A Dime To Love You (Re-Up) (feat. Ayra Starr) – 2022
Overloading (feat. Ladi Poe, Boy Spyce, Crayon & Ayra Star) – 2022
Magixx Net Worth in 2023
Getting signed to one of the biggest record labels in Africa is extremely and important step in anybody's career,
When Magixx got his deal, everything changed for him, from his social following, worth and branding,
It is now believed that at the moment Magixx has a net worth of $80,000, which equals around 34,220,800 Nigerian Naira.
RECOMMENDED:
Magixx Biography, Career, Songs, and Net Worth 2023
Profile Summary
| | |
| --- | --- |
| Real Name | Adelabu Alexander Adewunmi |
| Stage Name | Magixx |
| Date of Birth | 27th of September, 1998 |
| Age | – |
| Nationality | Nigerian |
| State of origin | Ekiti State |
| Tribe | Yoruba |
| Education | Mass Communication at the University of Lagos |
| Profession | Musician |
| Record Label | Mavin Records |
| Genre | Afropop, Afrobeat |
| Net Worth | $80,000 |
Social Media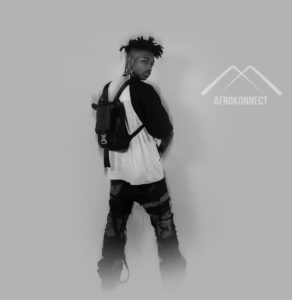 You can stay connected with Magixx on social media via the following official handles if you wish to;
Instagram: @iam_magixx
Twitter: @iam_magixx
Facebook: Magixx
This brings us to the end of this publication about Magixx Biography, Career, Songs, and Net Worth in 2023 via Afrokonnect.