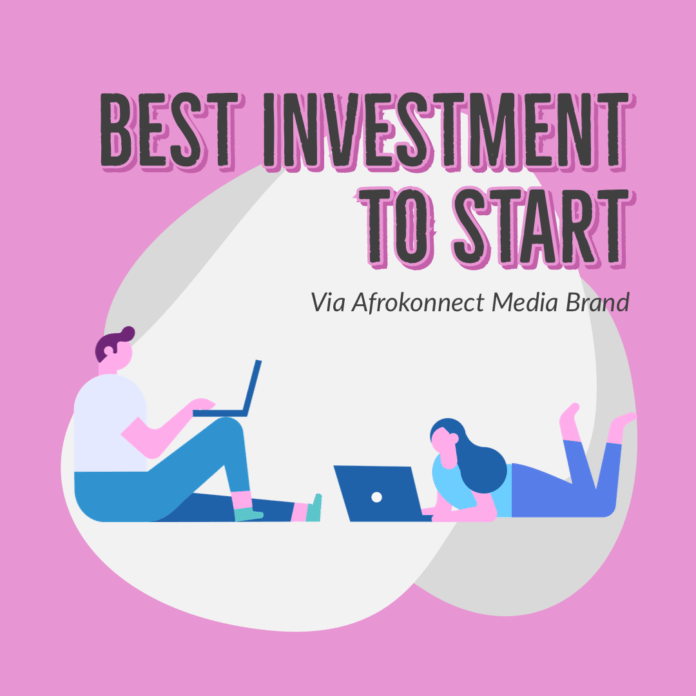 The Best Investments To Start in 2023 – Online Investment Platforms, Real Estate investment and More via Afrokonnect. Which Investments Is Best To Start In 2023?,
This is just a guess but if you're reading this article, you're probably looking for guidance and advice for investing some of your money.
You are probably wondering what the following are:
Best investment platform for beginners

Best online investment platform
Angel investment platform
Startup investment platform
Alternative investment platform
Real estate investment platform
Which investment platform is best in Nigeria 2023
Well, here is the good news. This article gives you the answers you need by explaining investments and how they work and also provides comprehensive answers to questions you may have.
What is Investment?
Investopedia.com defines an investment as an asset or item acquired with the goal of generating income or appreciation,
A good purchased as an investment is not for immediate consumption but is to be used in the future for the purpose of creating wealth.
A key takeaway to this definition is that for any form of investing to take place,
capital has to be put to use to acquire stocks, real estate property, part of a business, bonds etc in hopes of a bigger return in the future than what was originally put in.
There are various forms which investments can take, some of which are;
Stocks – Best Investments in 2023
This is a security that represents the ownership of a fraction of a corporation (as defined by investopedia.com),
A unit of stock is called 'share' and buying a share indicates fractional ownership of the corporation in proportion to the total number of shares.
Bonds
According to nerdwallet.com, a bond is a loan from an investor to a borrower such as a company or government,
The borrower uses the money to fund it's operations and the investor receives interest on the capital invested or in this case, lended.
Best Investments in 2023
Annuities
An annuity is a long-term investment that is issued by an insurance company and is designed to protect the investor from the risk of outliving his or her income.
There are other forms of investment which are;
Bank products

Alternative and complex products

Initial coin offerings and cryptocurrencies

Saving for education

Security futures

Options

Retirement

Insurance

Mutual funds and ETF's
Now that investment and it's forms have been explained in detail, we can move to the next part of the article:
Which Investment is best to start in 2023
With more people looking to go into investing in the coming year,
You need adequate information to make sure you're putting your eggs in the right basket or baskets and, we're here to help.

Below is a list of best investments that are going to be very profitable in 2023;
Technology – Online Investment Platforms
It is no longer news that to make money, you have to find a solution to an unsolved problem,
And then after sharing the solution you'll start making your money,

Where are we going with this? Let's see.
Right now, over 76 million Nigerians use the internet,
At the same time, there are so many issues especially financially wise that we face in the country that can be solved by technology.
The unfortunate news is that tech companies are being underinvested in.
To solve this issue, you can invest in tech companies or you can build one yourself, Obviously the former is preferable.
RECOMMENDED:
Best Investments in 2023
Agriculture
Fact: In 2018, the Minister of Agriculture in Nigeria at that time in person of Mr Audu Ogbe announced that $22 billion was being spent on food importation,
You can imagine how much that figure would have grown with the ever increasing population.

The rise of this figure has to be reduced or impeded in some way and this can only be done by encouraging local farmers and agriculture companies to increase quantity of quality of production.

What other way to do this than to invest in the agriculture sector?

An example of this is the Bank of Agriculture which was created to assist agriculture-oriented businesses get finance and support,
Food will always be a necessity in the country and with the growing population, it would be quite a profitable venture to invest in the Agricultural sector.
I strongly recommend you read more about How To Start A Restaurant Business – A Step by Step Guide, If starting a restaurant business is something you're passionate about.
Best Investments in 2023
Real Estate Investment 
Real estate is quickly becoming an hot cake in the country's economy and that is due to the high rate of migration to major cities like Lagos, Ibadan, Port Harcourt etc.
With migration comes the need for housing and that is why you should invest in the real estate business investment weather you're in Nigeria, Ghana, South Africa or in Europe, America or even Asia,
And good thing is you can make your profit without having to get your hands dirty.
Oil and Gas
Nigeria depends on the oil and gas sector as the country is one of the largest oil producers in the world,

The oil and gas sector is also one of the biggest income generator for the country.
The interesting thing about this sector is that there are various areas that you as the investor can key and inject your capital into.

You just have to find your preferable option(s) and invest.
Mining
Nigeria has various natural resources which have been under explored and practically ignored,
Some minerals like koalin, tin, gold, coal, limestone are available in large quantities but they have not been mined yet and that is where your investment comes in.
Best Investments in 2023
Manufacturing
Nigeria, Ghana and most African countries are becoming over dependent on importation,
We go as far as importing toothpicks and this is due to lack of adequate processing/manufacturing facilities.
Investing in more manufacturing companies would reduce dependency while at the same time, creating jobs for the unemployed which translates to economic progression.
Transportation – Best Investments in 2023
In major cities, there are crowds with inadequate transport facilities available,
Investing in alternative but effective modes of transport makes good investment.
Other Investments you can venture into includes but not limited to;
Best investments platform for beginners in 2023
For beginners, TD Ameritrade is best for the following reasons; 
It is super easy to use

It has educational content

And, It also has all the tools new investors require to succeed.
An added bonus is that stock trades cost $0 which means it's completely free!
Best Online Investment Platforms
The following are online investment platforms to consider when investing.
Webull

Merrill Edge (Comes with great research tools)

Trade Station
TD Ameritrade (Overall best for beginners as stated earlier)
First trade
Robinhood (Easy to use but no tools)
E*TRADE (This is the best web based platform)
Ally invest
Fidelity (Has excellent research and education)
Charles Schwab and
Interactive brokers.
Angel investment platform
Angel investment platforms are online platforms that connects business owners with experienced investors,
It helps fast growing companies find investors.

Right now, angel list which is an example of such platforms has over 270,000 investors.
How it works
Business owners can create a profile with which they can share more information on their businesses,
And if there are interested investors, they will invest .
In as much as it is very possible to make money from angel investing,
The possibility that angel investors could lose their entire investment should not be ignored.
That is why many angel investors are usually high networth people and people who can afford to invest in multiple businesses and industries to spread the risk.
RECOMMENDED:
Some angel investing websites include;
Angel List, Life science angels, Tech coast angels, Golden seeds LLC, Hyde Park Angels, Funders club, Angel Invest Network.
Startup Investment Platforms
These are Investment platforms for start ups (businesses that have just began),
The difference between Start-up Investment platforms and Angel Investment platform is that while Angel investors chooses to invest in fast growing businesses, industries and companies,
Start-up investment platforms act as seed planters for new businesses.
There are various startup investment platforms and these include:
Seed invest which is stated by various websites as the best for start-ups

Start Engine
Republic
We-funder
Empower Africa
Alternative Investment Platforms
Wikipedia explains alternative investment as an investment in any asset class excluding stock bonds and cash,
It includes invest in precious metals, hedge funds, private equity, film production, CRYPTOCURRENCY, non-fungible tokens, real estate, forestry and shipping.
MUST READ: Online Jobs in Nigeria you can start from Home
Such platforms include;
Crypto.com (Minimum investment is $1 and Target return is varied)

Masterworks (Investment in paintings. Minimum investment is $1000 and the target return is between 10-25%)
Alumni ventures
Crowd street
Diversy Fund
Ground floor
Vinovest (Investment in fine wine. Minimum investment is $1000 and the target return is 2.25% – 2.85%)
Real Estate Investment Platforms
These are platforms that allow you invest in real estate companies and businesses either as part of a crowd or as an individual,
These platforms include;
Surrenderinvest, Realty Mogul, Peerstreet, Equity Multiple, Diversy Fund, Crowd street,
In Nigeria, such platforms include: Rise vest, Wealth.ng, Coreum etc.
ALSO READ: 15 Small town business ideas – What every small town needs.
Best Investments in 2023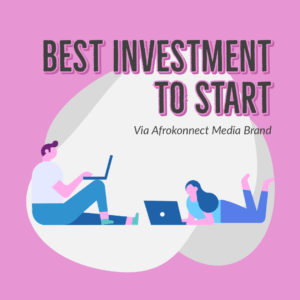 So far, answers to the following have been provided,
Best investment platform for beginners

Best online investment platform

Angel investment platform

Startup investment platform

Alternative investment platform
Real estate investment platform
This brings us to the last part of the article which is probably the most important if you're looking for investment platforms in Nigeria.
Which Investment Platform Is The Best In Nigeria? – 2023
Truth is, there are various investment platforms in Nigeria and all have their pros and cons,
Our job is to present to you the various options available and then you choose what works best for you depending on your budget and the interest rate you prefer.
Without further ado, here are the best investment platforms in Nigeria
Farmcrowdy

I-invest: Purchase and manage treasury bills
Cowrywise: Agric, halal and market funds investment.
Piggyvest
Carbon (Formerly called Paylater)
Risevest: Invest in foreign stock
Trove: Invest in Chinese, Nigerian or/and American stocks and shares
E-Farms
Payday Investor by ARM
Chaka: Invest in local and foreign stock
Bamboo: Allows you invest in American and Nigerian stock.
Fint: Connects creditworthy borrowers to lenders. Lenders get back their money interest.
Best Investments in 2023
Watch the video below about 8 simple steps to start investing in 2023, how you can turn $150 to $3000;
Note that there is always a risk factor associated with an investment as investing is oriented towards the potential for future growth in income,
There is always the possibility that the Investment may not generate any income or that the value depreciates over time.
This is why it is necessary to invest in multiple businesses because they can act as shock absorber if any of the investment platforms do not generate income.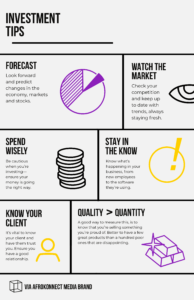 Above Image is an Investment tips I suggest you check out and take note of them,
On that note, we'll round up this article about The Best Investments To Start in 2023 – Online Investment Platforms, Real Estate investment and More via Afrokonnect.