In this post you'll find information about Sydney Talker Net Worth in 2023, Biography, Comedy Career And endorsement deals via Afrokonnect.
So, today I'm going to reveal a lot of information to you about one of Nigeria's funnest online sensations,
His real name is Sydney Egere but he's popularly known as Sydney Talker,
Sydney Talker is a professional Nigerian comedian, Dancer, MC, Executive Skit producer and Creative entertainer,
Though Sydney Talker has been making skits on the low for a while, he first came into prominence in 2019 via instagram,
Since he came into the limelight in 2019 Sydney talker has went on to collaborate with a lot of A-list celebrities,
Including the likes of Davido, Don Jazzy, Nasty Blaq, Craze Clown, Pankeroy, Taaooma, Beverly Osu, Nengi and so on,
Over the years Sidney talker has accumulated wealth and influence in the Nigerian comedy and entertainment industry,
In this article we're going to be focusing on Sydney Talker Net worth, biography, endorsement deals and his career so far.
Sydney Talker Biography, Early Life and Net Worth in 2023
Sydney Egere also known as Sydney Talker drives his origin from Edo state, Nigeria,
More so, Sydney was born 1995 in Lagos State, Nigeria, where he basically started his professional career,
According to Sydney Talker he grew up with his Mother as a single mother because his parent divorced while he was still young.
He refers to his mother as his biggest inspiration and motivation,
She has been with him all through his life and also sponsored his education,
Sydney attended and completed his primary and secondary school in Edo state,
Before he proceeded to study computer science from the University of Benin,
In one of his recent interviews Sydney said one of the things that prompted him into studying computer science was his passion for videography,
He said he searched for university in Nigeria that offers videography as a course but couldn't find one,
Sydney saw computer science as the only routine that can give him the knowledge of video production hence he went for it.
Now talking about computer science do you know that you can Study IT and Computer Science Degree Online Easily.
Sydney Talker has also been credited for discovering one of Nigerians fastest rising act by name Khaid,
He discovered Khaid via social media and decided to sign him into his record label.
Sydney Talker Comedy Career, Net Worth and Biography in 2023
As you may have already known Sydney Talker started his comedy career on popular social network "Instagram",
Don't forget to check out the article we published about 5 smart ways to Make Money From Social Media.
One of the Contents that brought Sydney talker into the limelight was his first comedy skit "The Power Supply" in 2016,
The skits literally cleared up the path for him following a lot of positive reviews about it,
His talent has never been in doubt right from time because of his versatility and creativity,
In fact Sydney is one comedian that can make you laugh without saying a word in his skits,
Although he wasn't really popular after releasing his first skit, it still boosted Sydney's career as it paved the way for the current fame Sydney has gotten.
Shortly after the premiere of his skit Sydney was given the nickname "Mr Bean of Nigeria",
He was able to mimic Mr Bean perfectly to the extend that his fans had to give him the nickname,
During an interview with PunchNG Sydney said he has been receiving positive remarks about his funny face but never took it seriously until he met Toyin Abraham,
According to him Toyin Abraham told him that his facial expression was unique,
Toyin Abraham was one of the first people to called Sydney talker the Mr Bean of Nigeria,
Sydney added by saying he made his facial expression his priority as he believes that's what make people attracted to him,
He said "Even if i dance, people still talk about my facial expressions".
Below is a compilation of different Sydney's comedy, watch it and enjoy;
Controversy and Scandal 
Well, very few celebrities in Nigeria live throughout their career without controversy,
And Sydney Talker has received couple of backlash from Nigerians over the years,
In 2016 he released a skit with Craze Clown which turned out to be a serious controversy,
Where they acted as the police officers who caressed ladies body without remorse,
The skit was perceived by some Nigerians as a video promoting sexual molestation,
Craze clown and Sydney later apologized to the fans,
They explained that it wasn't their intention when they created the video.
Sydney Talker Net Worth in 2023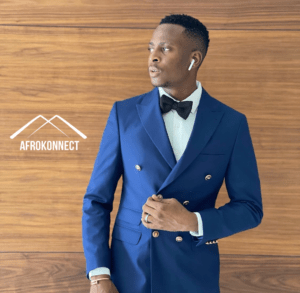 After becoming famous Sydney Talker started earning a lot more money through other streams aside comedy,
For example Sydney Talker has over 500 thousand subscribers on his YouTube channel with his videos getting massive views,
That has made Small, Medium and Big brands to reach out to him so he can promote them via his skits,
While he's getting paid to promote brands in his videos and still cashing out through YouTube royalties,
Sydney Talker also accepts bookings as master of the ceremony (MC) on different occasions,
Sydney Talker is also a brand ambassador to many brands as well,
So, after our research we've discovered that Sydney Talker has an estimated net worth to be around $100,000 which equals over 38,100,000 Nigerian Naira.
Social Media Platform
Needless to say Sydney talker is an active user of the social media,
However below are his verified accounts you can follow if you wish;
Facebook: @

SydneyTalker

Twitter: @

SydneyTalker

YouTube: @

SydneyTalker

Instagram: @sydneytalker
Thank you for reading through our article about Sydney Talker Net Worth in 2023, Biography, Comedy Career And endorsement deals via Afrokonnect.
Let us know what you think via the comments section below.