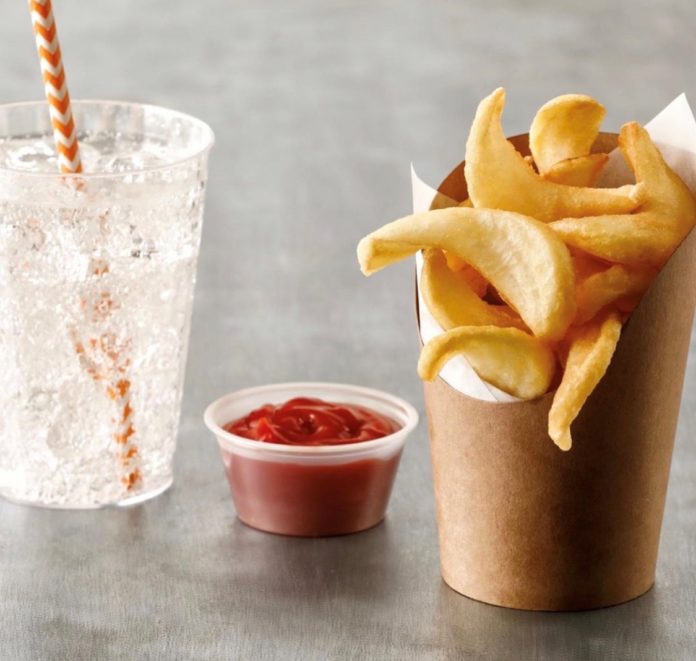 In this article you'll discover 15 Small town business ideas that you can start, most of which are what every small town needs in 2023.
The world is now turning into an entrepreneurial realm because people are starting to see the importance of being a business person.
So if you want to establish a business of your own but lack ideas then read on,
Before we dive into the 15 small town business ideas we'll like answer some basic questions;
What is a good business to start in a small town 2023?
First of all, A good business to start in a small town is a Business that solves the daily needs of an average habitant.
It will interest you to know that there is no good or bad business anywhere.
Hence, every small business idea to be discussed below will thrive well in a small town.
What business does every small town need in 2023?
Moving forward, since we said A good business to start in a small town is a Business that solves daily needs, the question now is what does every small town need?
Before you capitalize on any of the small town businesses, you need to consider what your town need the most.
If you stay in a small town that lack a coffee shop, it is ideal you start a coffee shop instead of a grand canteen.
So your ability to know and determine what every small town need will contribute to your business success.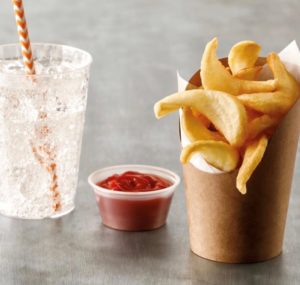 What are the most successful small businesses in 2023?
It's tricky sometimes when you're trying to decide what business would thrive in a rural setting,
In case you need the list of small town businesses that will stick, carefully read and digest the following.
But before then, be informed that some of these small business ideas for rural areas entails risk and sacrifice.
RECOMMENDED:
15 Small town business ideas in 2023
1. Coffee Shop
One of the small town business ideas that thrive irrespective of the season is the coffee shop,
Starting a coffee shop is not capital intensive and it's profitable.
In case you want to become your own boss but you are having a little capital investment, you can start this business.
As time goes by, you'll be able to enlarge your coast and become one of the respected businessmen in town,
You don't have to focus on only coffee, you can combine a bar, grills and other stuffs to attract more potential customers.
2. Clothing Boutique
If you are very observant, you'll realize that one of the basic amenities that rural communities and small towns lack is advance shopping,
Most often than not, people residing in smaller towns and villages will have to go a significant mileage before they could get clothing necessities, 
Hence, starting a clothing boutique in a small town will bring you quiet a fortune as people from nearby towns and communities will also patronize.
Even in the cities and urban areas a boutique still remains a profitable business,
This days you don't even need to rent a shop to start a boutique, you can start online,
Starting an online shop is pretty much easy if you do the needful, you can start with your small audience i.e WhatsApp,
Gradually you can expand to Instagram and utilize their new online Shopping feature,
Twitter, Facebook and E-commerce are also other options to consider for your online shop.
To further your understanding, we have a comprehensive guide on how to start a boutique business from ground-up.
3. Bakery
Bakery business is one of the lucrative small town business ideas that can be passionately rewarding,
Reason being that there are many untapped small town opportunities in the business.
If it pleases you, you can venture into bread baking or cake baking and you can even go as far as baking cookies.
All these stuffs are valued and in high demand in the rural areas. People there only get to eat them once in a while.
But taking the factory down to their doorstep could mean a lot in your journey to become a small town business mogul.
Bakery Business is something you can start from home and make profits without breaking the bank.
4. Grocery Store
Although you might not have consider a grocery store to be in this list, but it is one of the most practical small town business ideas the whole town really need.
Just like any other small town business ideas, grocery store requires different direction to begin with.
Your ability to plan it well right from the word go will put it on the list of small town businesses that work.
5. Tutoring Service | Small town business ideas
One thing that is very certain in small towns and villages is that: there will be homes and abundant of children.
As such, there will always be tears over grammar, maths and sciences. Hence, you can seize the opportunity to become a tutor.
Apart from being one of the great business ideas for small towns, tutoring services is also lucrative and comes with profits.
You can start the tutoring service as a single tutor in the first place but as time goes on you can employ more hand.
6. Truck food business
Talking of small town businesses that thrive, food truck business idea cannot be overemphasized in the rural areas.
Before you venture into this business, you need to know how your town is, the residents seasonality and the kind of food item they have been longing for.
Know all these and starting a food truck business in such a community will be an incredible investment in the long run.
Essence, there are many small towns and villages out there with vibrant communities and outdoor activities like sporting events, festivals, market, etc.
So your ability to drive your food truck business to places full of crowds means a lot to your pocket.
7. Car Wash business
It is immaterial whether you reside in a small town around South Carolina, North Dakota, or in Upstate New York.
What is important is people derive pleasure in shiny and neat modes of transportation to rusty and muddy wrecks.
That is in human. It revolves around our vein.
So if there is no single car wash in your town, such might be an ideal small town business opportunity for you.
8. Gym or fitness center
If you are of the view that starting a fitness center in a small town is not a perfect business idea, you should think again
People are now aware of the importance of exercise to the body and as such, ready to pay any reasonable amount for gymnastics.
There's no bad place for this small town business idea, even if you're going to open the gyming center in a rural area in India.
It all comes with persistent, risk taking and ability to make some sacrifice.
9. Hair Salon and/or Barber Shop
One of the few small businesses that thrive even in recession time is the hair salon and or barber shops.
Everyone want to look neat and smart, regardless of the age; people do or barb their hair at least once in a month.
So if you need small business idea that you can start in your town, hair salon or barbing salon business is there for you.
This business opportunity for small town doesn't require intensive starts up capital. All you need is the expertise and experience.
Should people confirmed that you are good and very experienced in the field, you sure will establish a profitable business for yourself.
10. Tailoring | What every small town needs
This business idea in towns and villages is not capital intensive too, but it requires some level of experience.
Before you become a tailor in your town, you'll need to go out and acquire the necessary training.
After you must have learned the art and master the skill, you can go back to your town to open your own fashion home.
11. Electronics Dealer
Electronics gadgets are another pressing item that small towns and villages all crave for.
So if you have the required startup capital, this may be your business of divine break through.
12. Bookstore | Small town business ideas
One of the most pressing need of small towns is the bookstore. There is usually no enough or adequate book store in small towns.
So if you are passionate about becoming an entrepreneur, the bookstore is one of the small town business ideas that thrive.
To start this business, you only need a special location close to a market or any commercial area in your town.
Having got a perfect location; you only need to fill the store with different books, novels, series, stationery and all sorts.
13. Cleaning Service | Small town business ideas
What's more, cleaning service business is one of the highly sought after small businesses these days.
Not everyone has the luxury to clean his house and surrounding. Business, works and some other schedule don't allow it.
Hence, there is need for someone to step in and fill the void. And gbam, cleaning service is the last resort.
So if you need a small town business idea that are profitable and lucrative, cleaning service business should be in the list of your options.
14. Pharmaceutical store | Small town business ideas
While this small towns business idea requires a huge investment capital, trust me, the business is super lucrative.
Not only that, pharmaceutical store is an extremely profitable business idea that you may ever think of in a rural area.
So to start this business, you must certainly have two important things. Money and the required expertise (i.e. license to practice).
If you have the two things mentioned above, then you stand a prime chance to become the next big thing in your town.
15. Restaurant | Small town business ideas
Another fascinating business idea for small communities is restaurant business.
At least, every town; whether big or small, deserves a good restaurant. So if you have what it means to start this business, the idea is all yours.
Starting a restaurant business is not what you can venture into halfheartedly just like the bakery business.
These business opportunities in small villages need passion, drive, and the zeal of a great entrepreneur.
RECOMMENDED:
Top 15 Small town business ideas (Summary)
Coffee shop
Clothing boutique
Bakery
Grocery store
Tutoring service
Truck food business
Car wash Business
Gym or Fitness center
Hair saloon And/or Barber shop
Tailoring
Electronics dealer
Book store
Cleaning service
Pharmaceutical store
Restaurants
Conclusion on Small town business ideas in 2023
Business entails risk, though not limited to the above mentioned.
These 15 lucrative small town business Ideas work really like magic if you follow the basic guidelines and watched the videos attached.
FAQ
What business I can do from home ?
From the above 15 business ideas, here are 5 business you can do from home and make lucrative income.
Tutoring service
Tailoring
Bakery
Truck food business
Cleaning Services
Good luck with which ever business you decide to engage in.